Hey crew! Redrobot here. I know its a been a minute since my last blog post, but rest assure that I'm still kicking! As many of you know, I'm the general manager of 3DXDolls.com. Soon to be the premiere online shop for all your sex doll needs.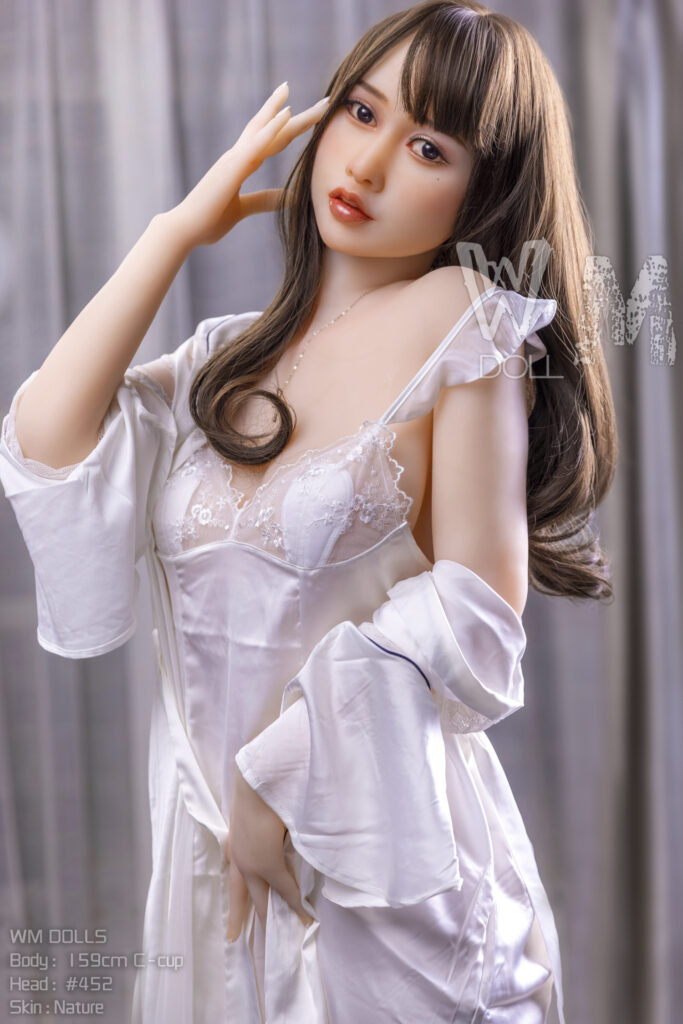 Being such, I've been fortunate enough to be working with some of the best doll factories out there. While at the moment I'm not able get a full size doll due to my living situation, I have been able to get sample products so I can get a feeling of the products.
Earlier I posted a blog about my first experience with a breast sample from the great folks at FJDoll. We will be launching their brand by the end of the year.
A few weeks ago I was able to get the next sample from Irontech Dolls. Irontech makes some of the best looking dolls on the market and I'm very eager to get them going on 3DXDolls and one in my personal connection.
This sample is from a 164cm sized D-cup model. Seen here.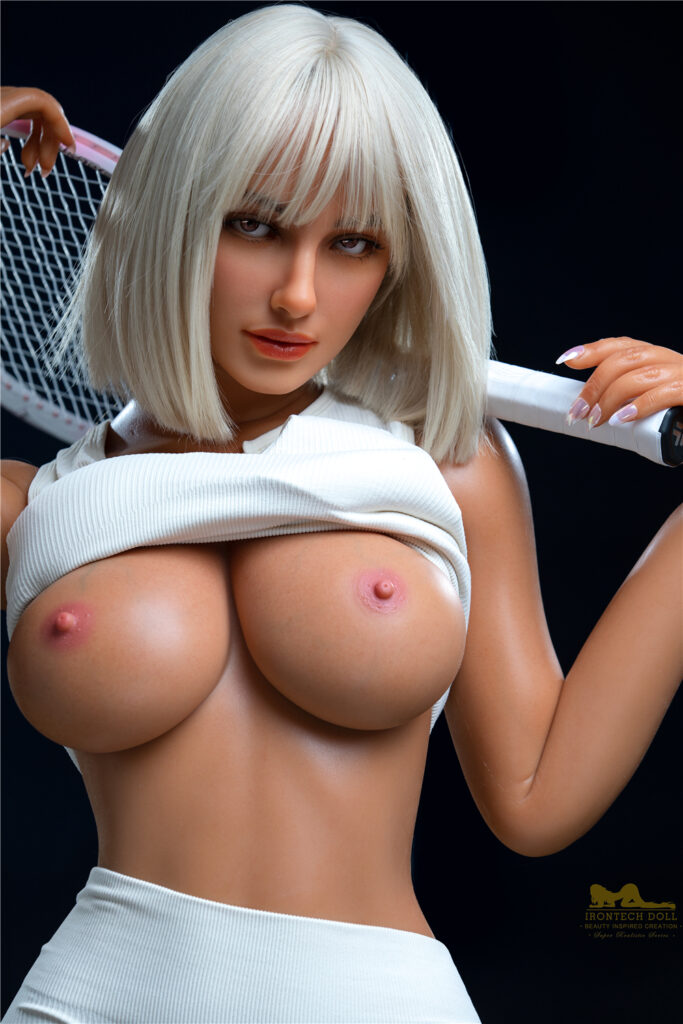 What I liked about these breasts is first of all their size! They're really big and heavy! Fun to squeeze and bounce. I can only imagine what it's like for girls now with implants as these things are very heavy to carry around, I've included my hand for size reference. The only downside is that the skin is a little sticky, however I may need to apply some powder on them to freshen it up. I'll have to see if that helps.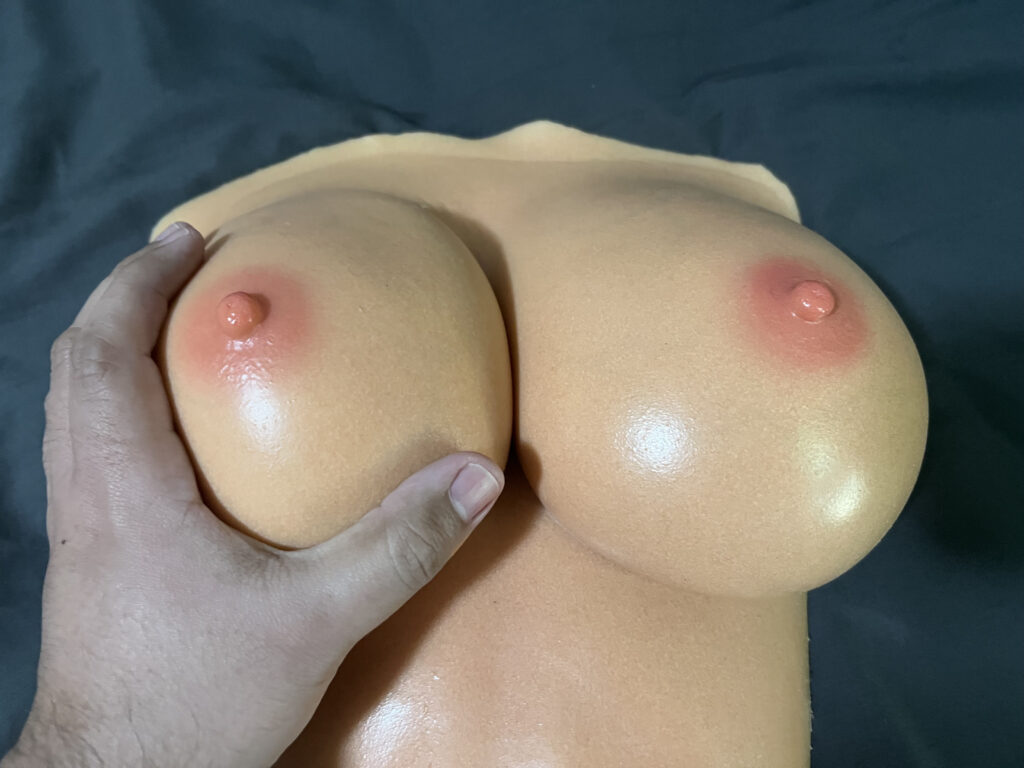 Next up I got two samples from Zelex. Zelex is a newer company and they specialize in more realistic looking dolls. Hence their style is more natural looking breasts. While I'm a fan of larger size breasts, these beauties have a wonderful feeling to them and are fun to squeeze. I also think they're the most realistic feeling of all the doll samples I've gotten.  These are from a 170 cm C-cup cutie.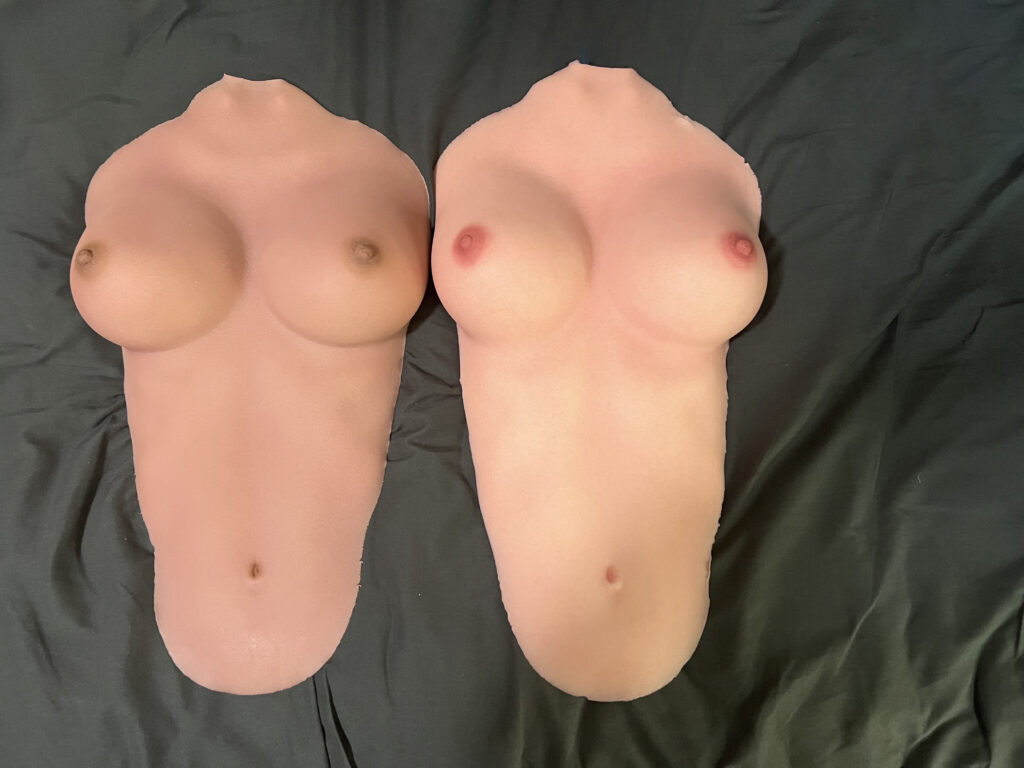 Lastly we have a full line up. From Left to Right we have FJDoll, Irontech, and Zelex X 2.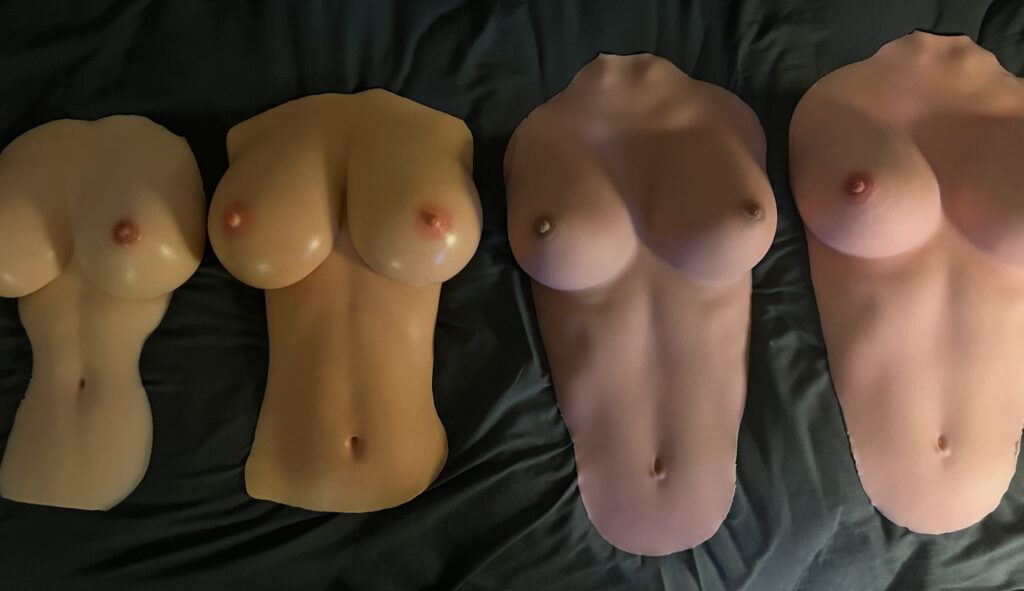 I want to thank all the companies for sending me these samples to try out. This way I bring you the best news and information about purchasing a love doll of your own when the time comes! Thanks for stopping by.