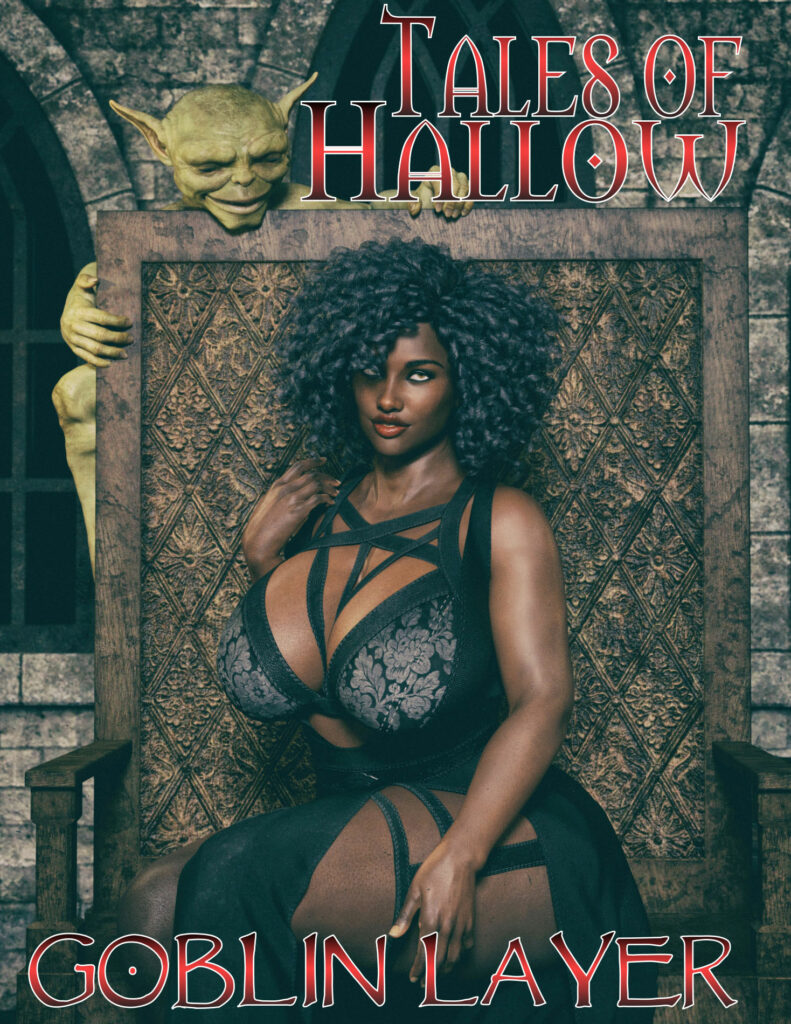 Hey crew! We here at Redrobot3D are back with brand new title for you all. This month we see the return of a long time classic character of mine. Hallow!
"Tales of Hallow-Goblin Layer"

Its been awhile since we last checked in on the erotic ebony enchantress Hallow. The sexy witch finds herself in a pickle after discovering that she's missing a key ingredient in her newest magical concoction, goblin cum!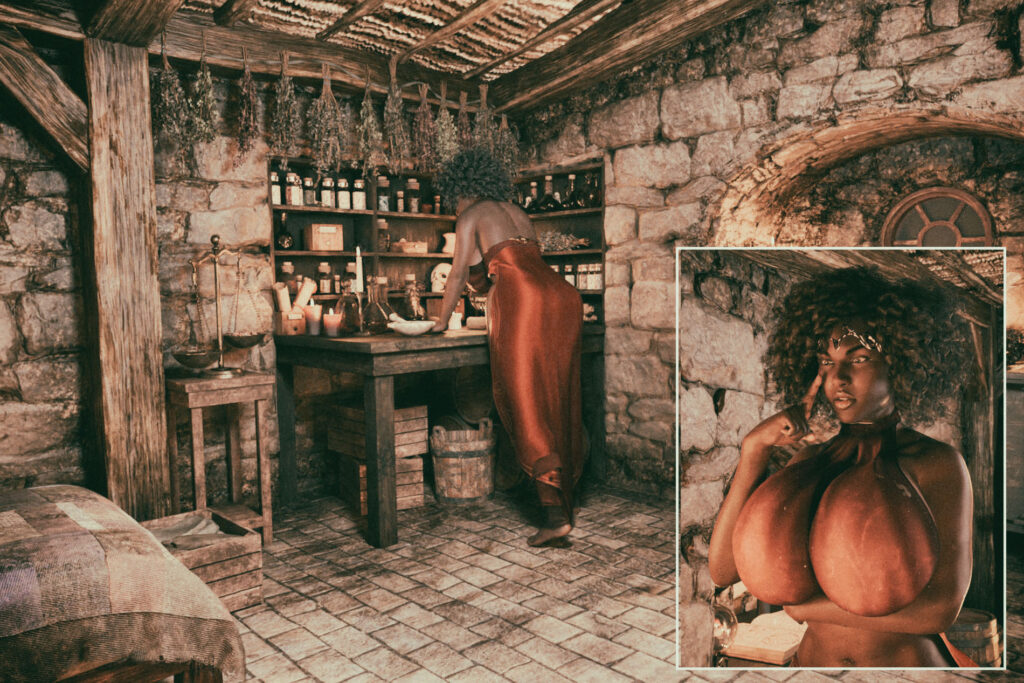 Heading into town, the beautiful conjurer travels down to the local docks, knowing that is often a hangout for horny goblins that live and work in the city.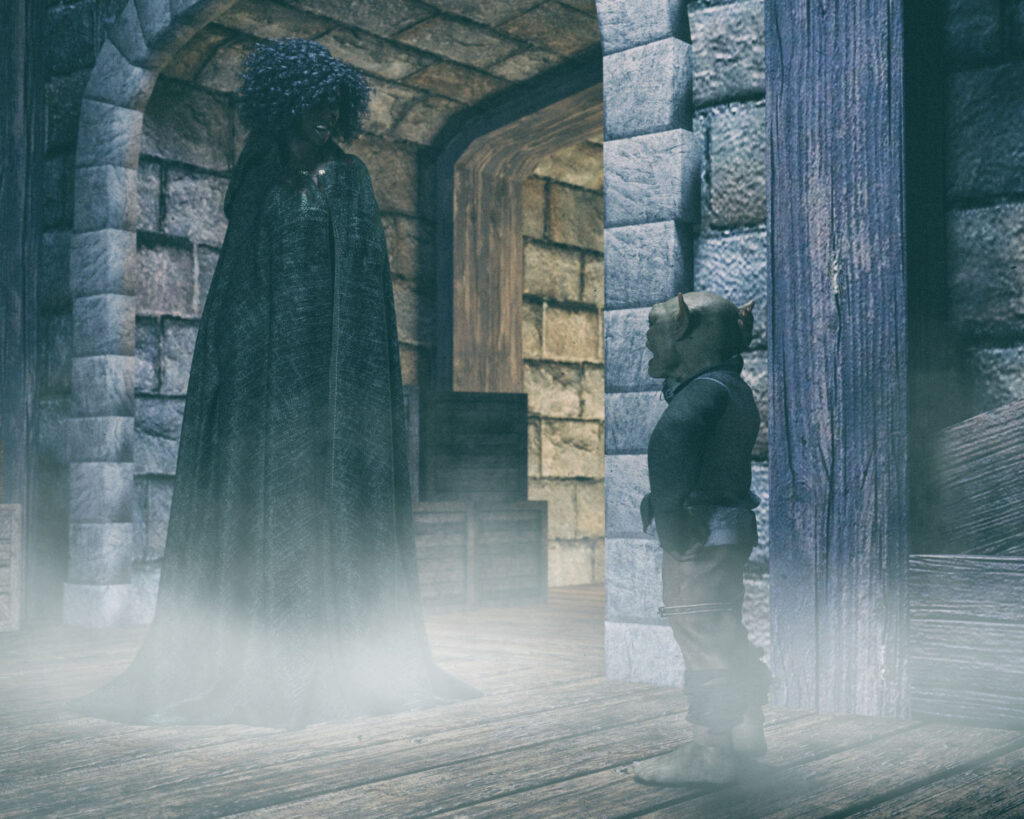 With luck she finds a rather lonely and desperately to get laid young goblin that's looking for a bit of fun for the night. Knowing that she's found her mark, she invites the goblin back to her room.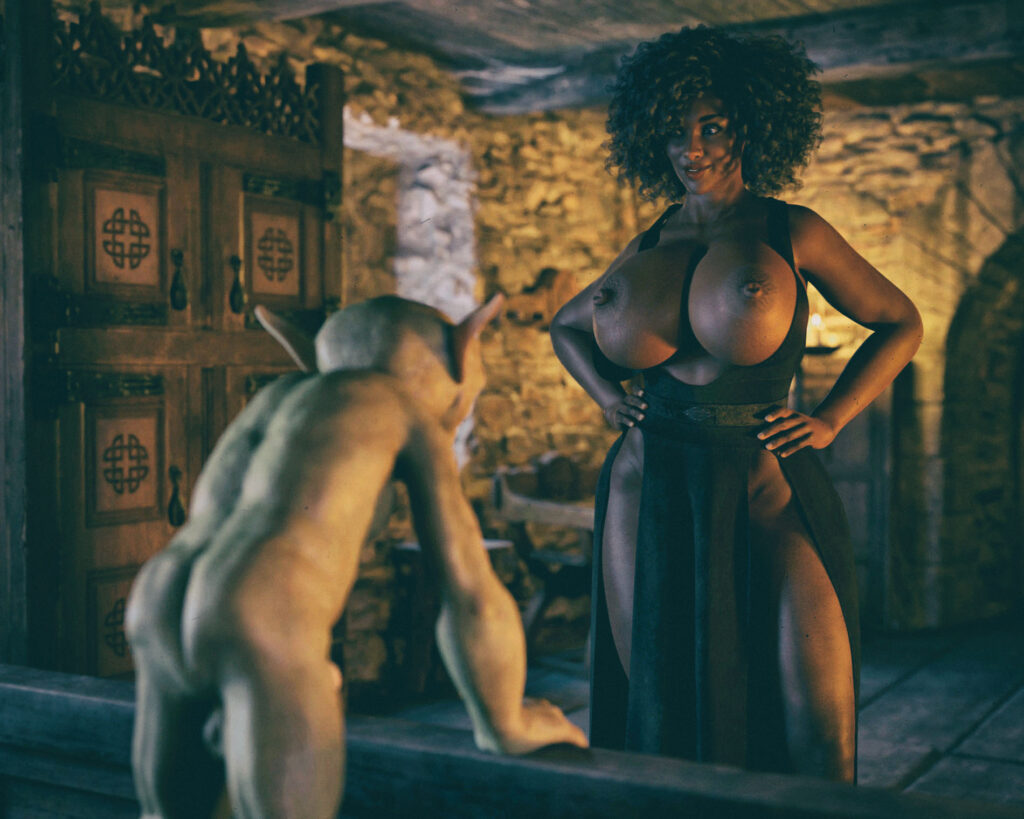 While the goblin believes he's going to get the lay of a lifetime, one should know better than to trifle with a witch of Hallow's capability. What the goblin discovers is that he's in for more than just a normal roll in the hay. His very life may lay in the lines if he can't give the enchantress what she wants!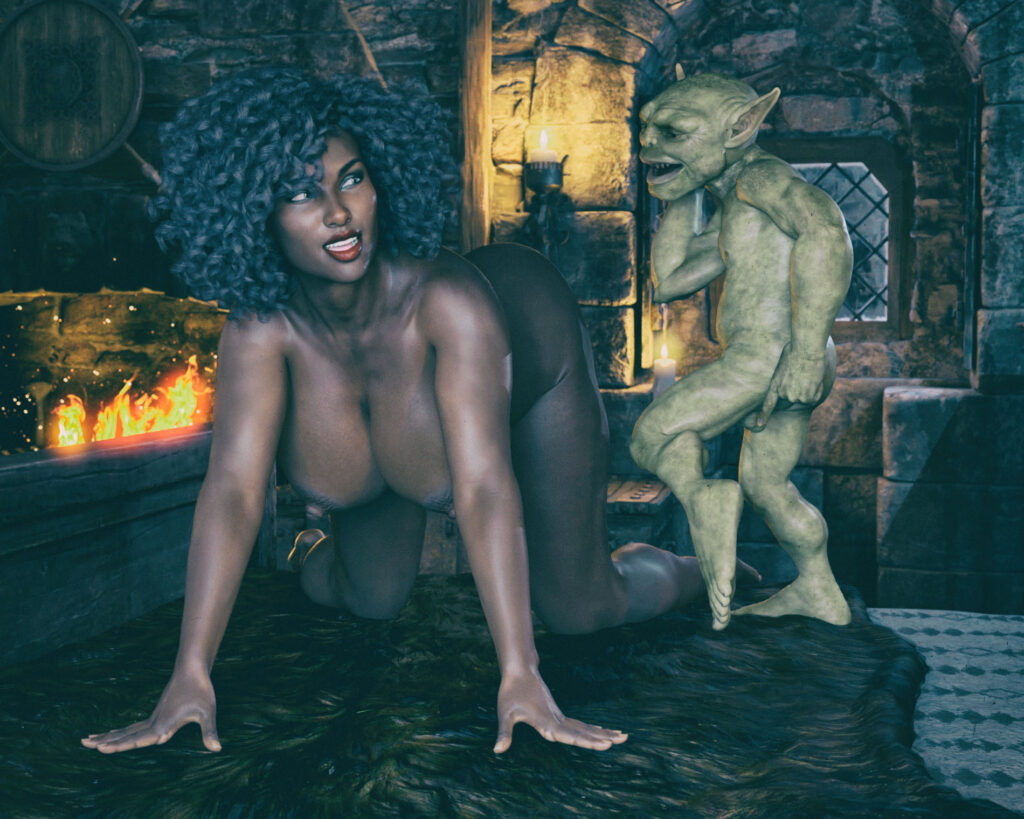 "Tales of Hallow-Goblin Layer" is the newest fantasy themed title by best selling 3DX artist Redrobot3D. This comic brings back a long time fan favorite for an exciting new sexy tale!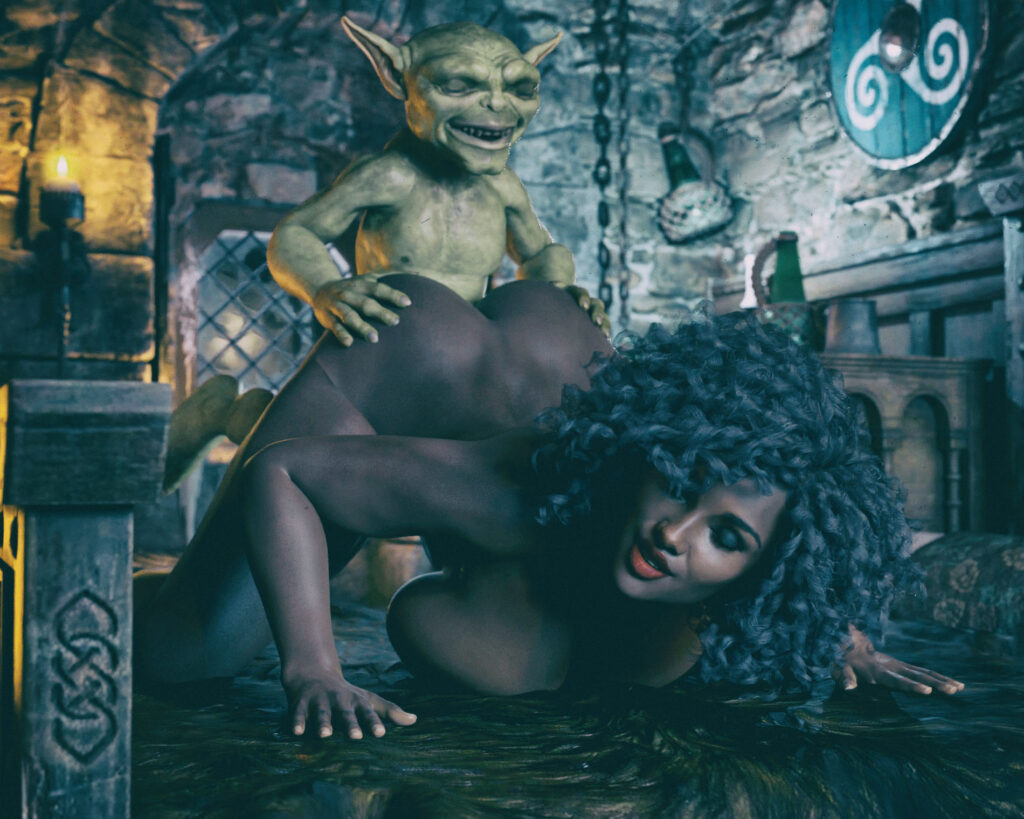 Featuring a ton of hot goblin on female action, this 3DX title will entertain you with its light hearted approach to the fantasy genre. This comic is a first in a relaunch of "The Tales of Hallow". Be sure to be on the lookout for new comics featuring her erotic quests coming soon.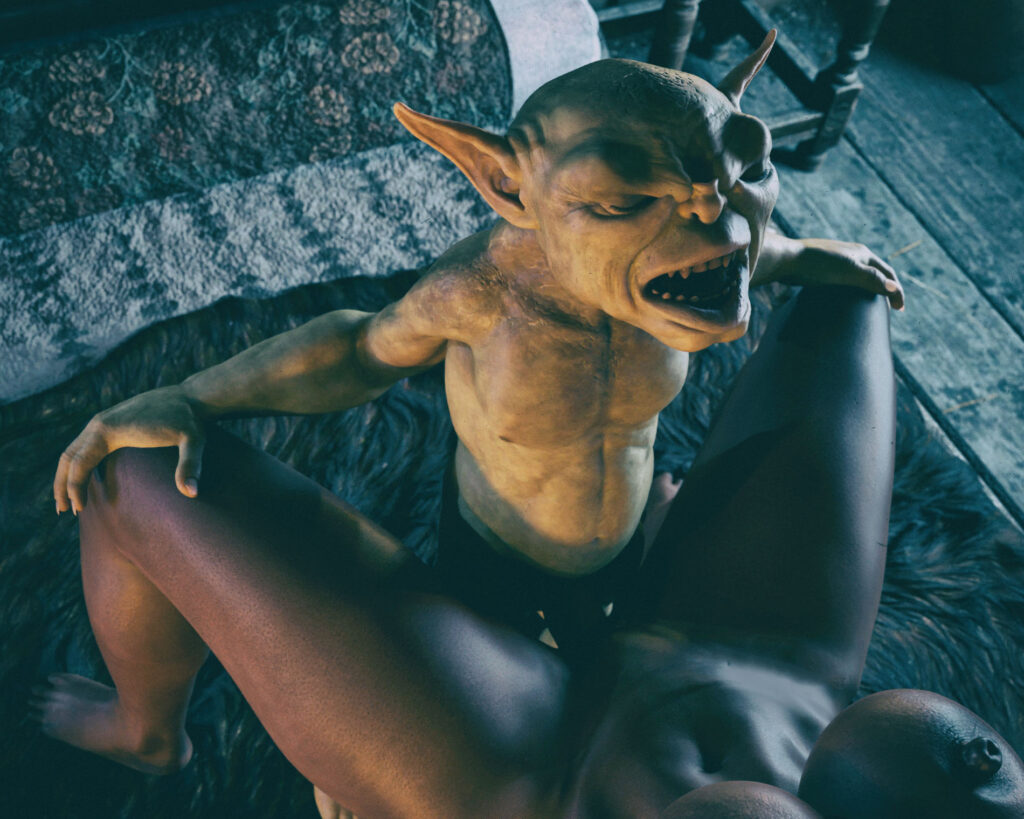 This new 3DX comic comes in at 80 panels and even includes a bonus 5 panel PDF of a deleted scene. You can pick it up for the amazing price of $9.99 over at the redrobot3d store.
You can also pick this up at my Gumroad store here
In some other news I'm going to be updating "Full Body Workout 2" with over 30 new panels. I'll be adding that later this week to the Redrobot3D store. I'll also be adjusting the price of that project too to match accordingly.