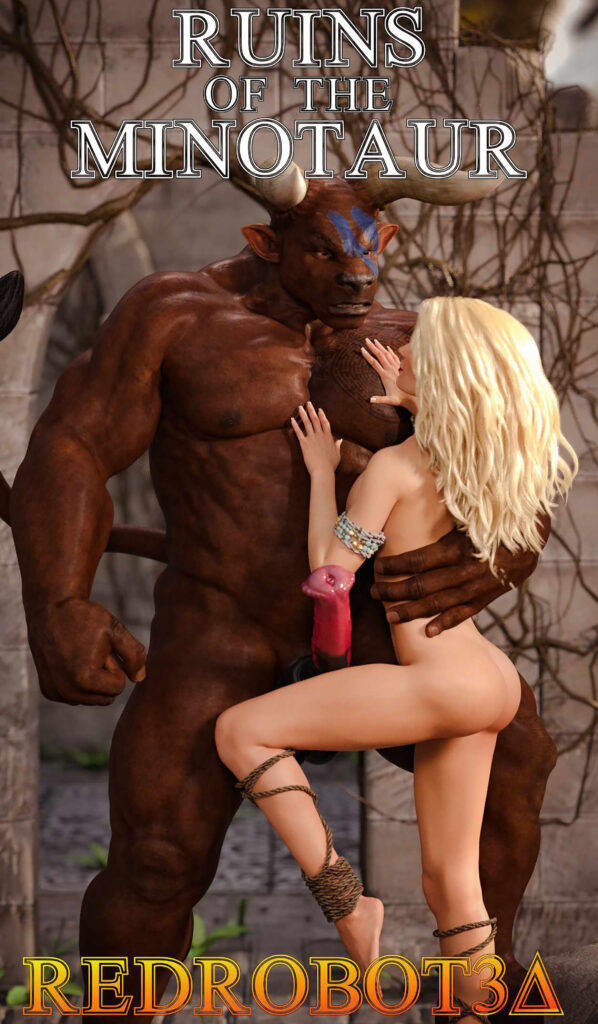 Hey crew! I'm back again this week with another brand new release! This time I'm coming at you with some hard core monster erotica in 'Ruins of the Minotaur"! Lets get into it!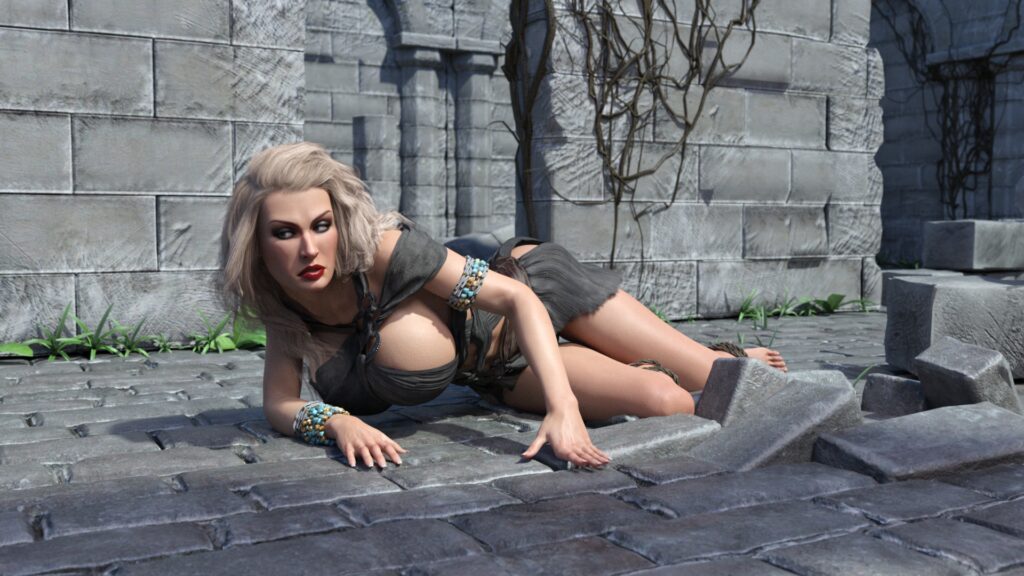 Redrobot3D Proudly Presents
"Ruins of the Minotaur"
Mary-Celeste is a beautiful priestess loved by her people. . She's heard of the Minotaur's Ruins–and the long forgotten legends about women being kidnapped to service the monsters' ravenous sexual appetites–but she's never seen the ruins in person until the night she's abducted from her temple,, and abandoned in the ruins to fend for herself..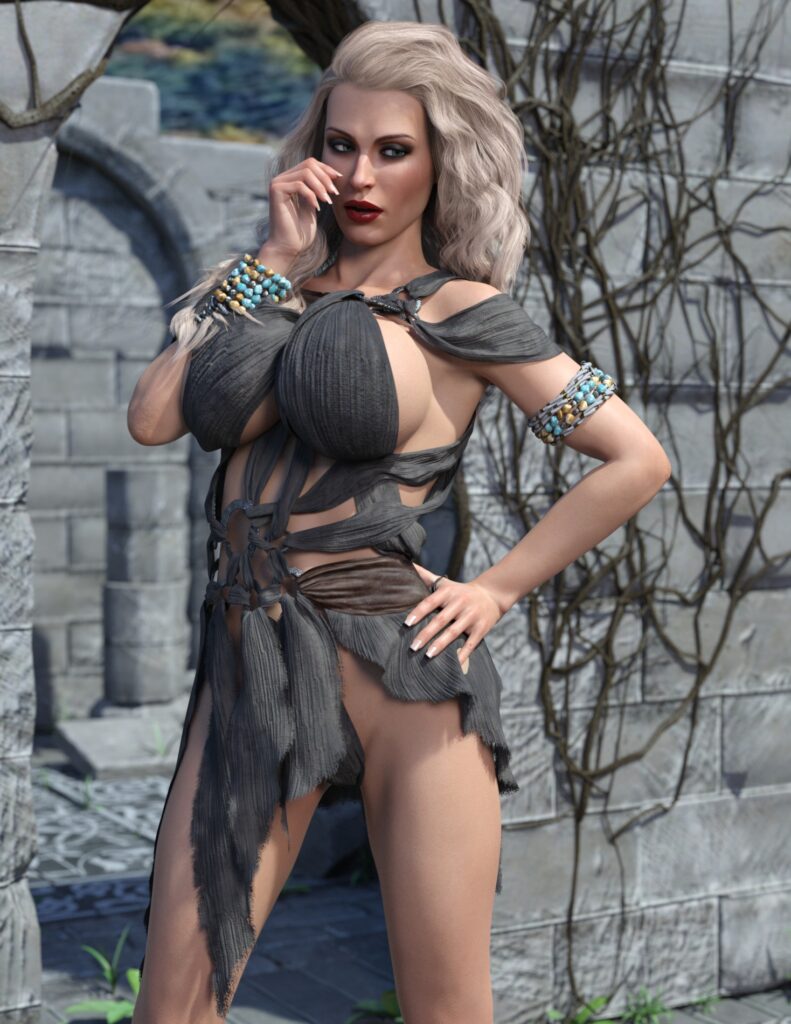 Driven further into the ruins she gets lost in a massive labyrinth, fabled home of the Minotaur himself. She's heard the Minotaur is a hideous man-beast with the head of an ox, the body of man covered in a dark brown pelt, and the evil temper of the devil himself, but there's no other place to hide.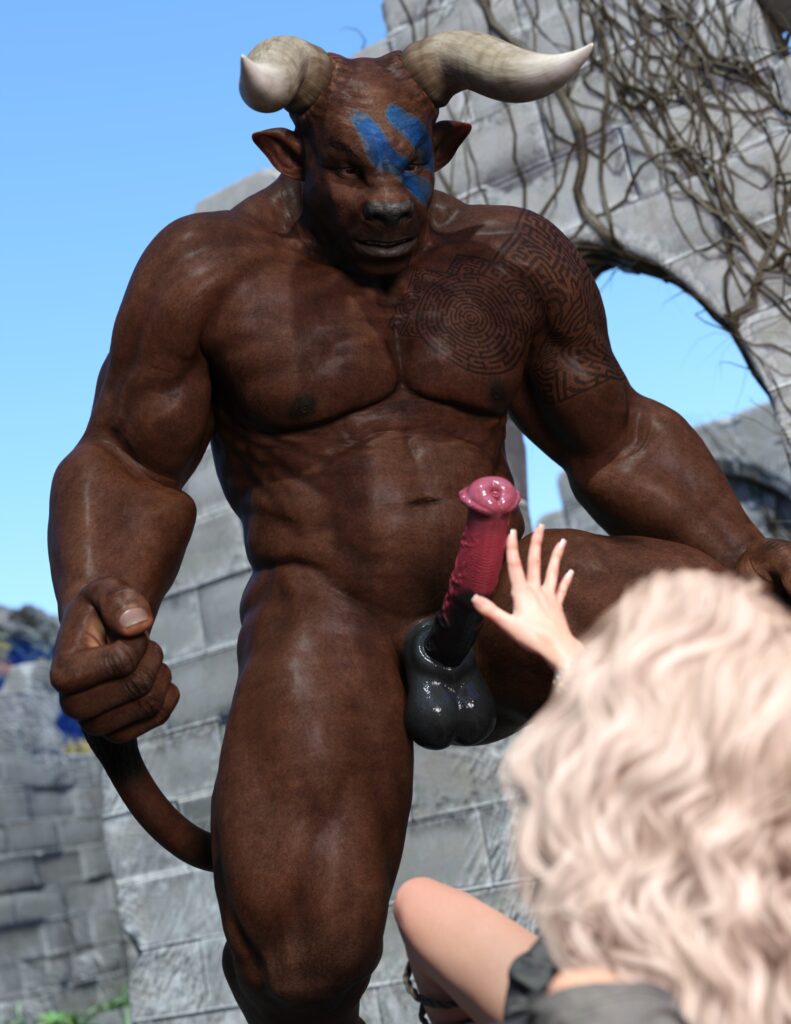 Imagine Mary's surprise when she learns the Minotaur has a thing for blondes and knows just what it takes to please this uptight priestess. But will a day of primal satisfaction in the beast's arms be enough? Or will Mary-Celeste crave more than a one time encounter? Will Mary learn why she was sacrificed to the Minotaur?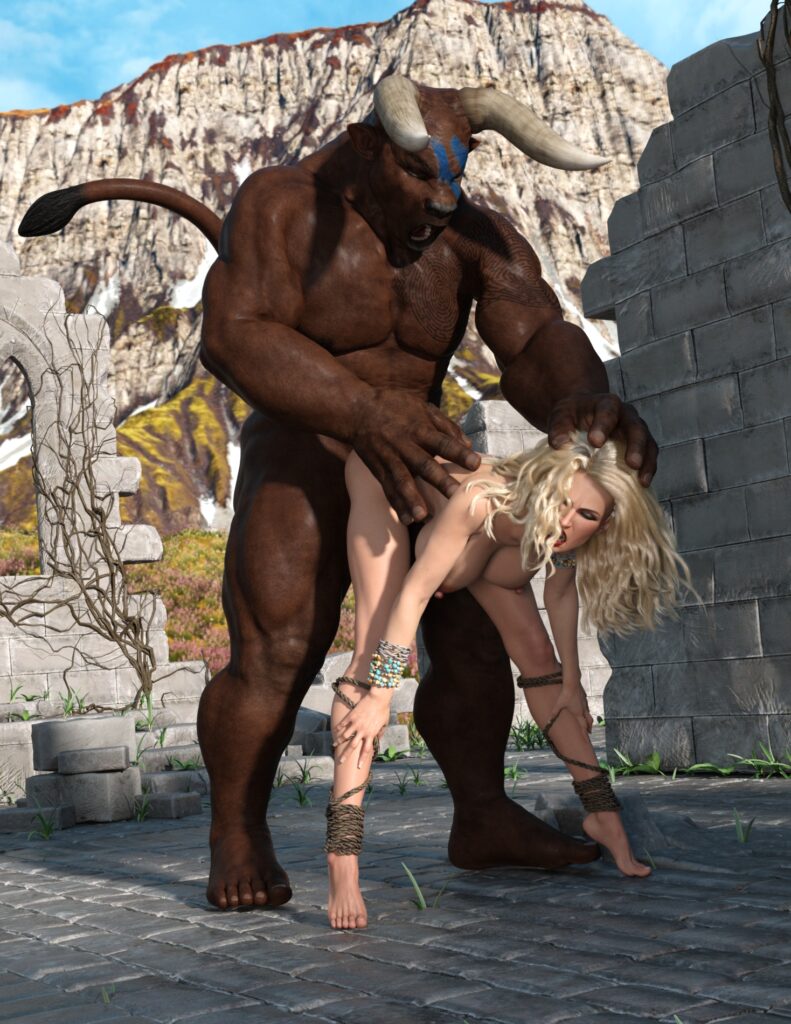 To pick up this 35 page comic for $9.99 head over to my Gumroad shop here!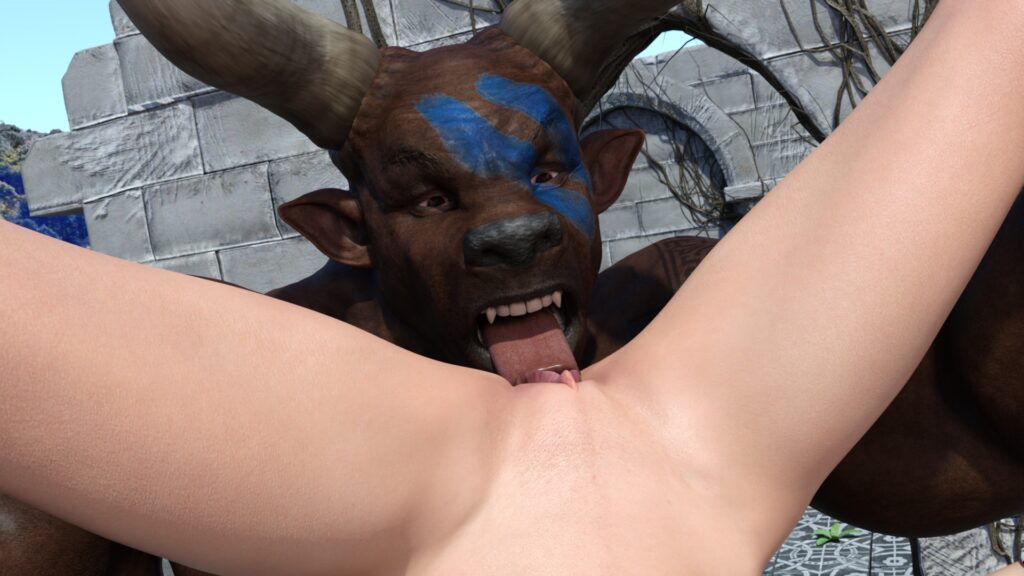 Recently I started a new position (which I'll be able to tell you about this weekend) that took up a lot of my time these past couple of months. Hence it put me behind a lot of my comic work. I'm now starting to pick up where I left off and have a few more comics nearing completion. I may save those off until October to space them out a bit.