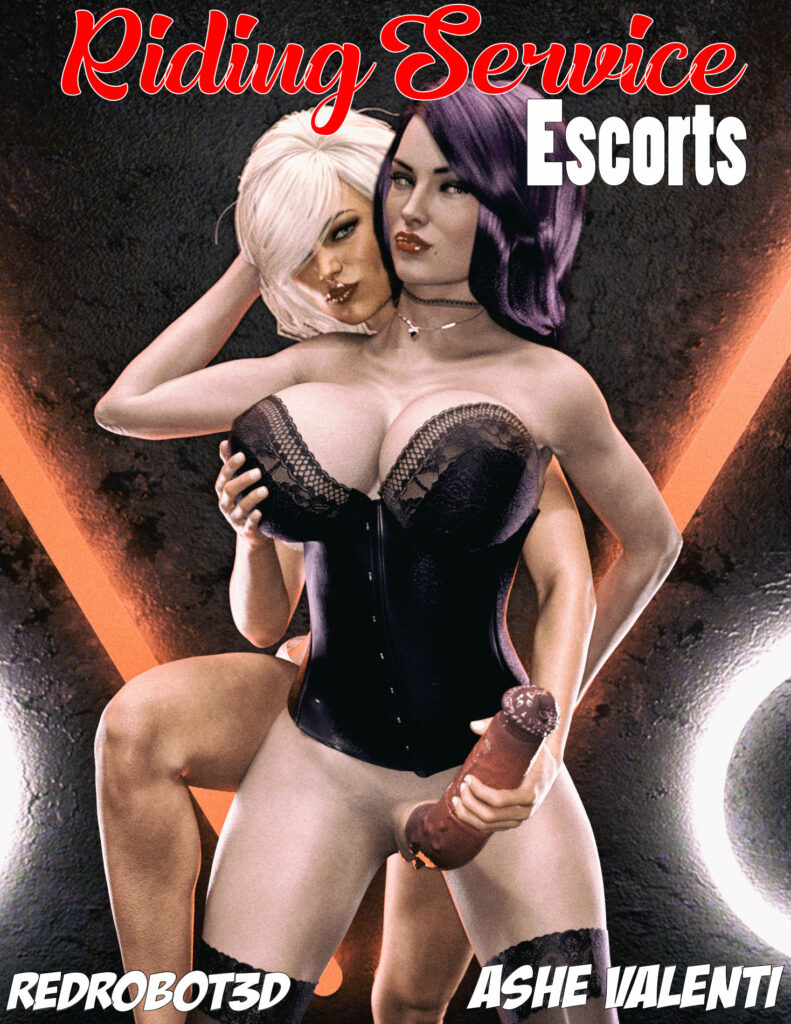 Hey crew! I got a brand new release now available on the Redrobot3D store! It was almost too hot for the other 3DX stores. Let's check it out.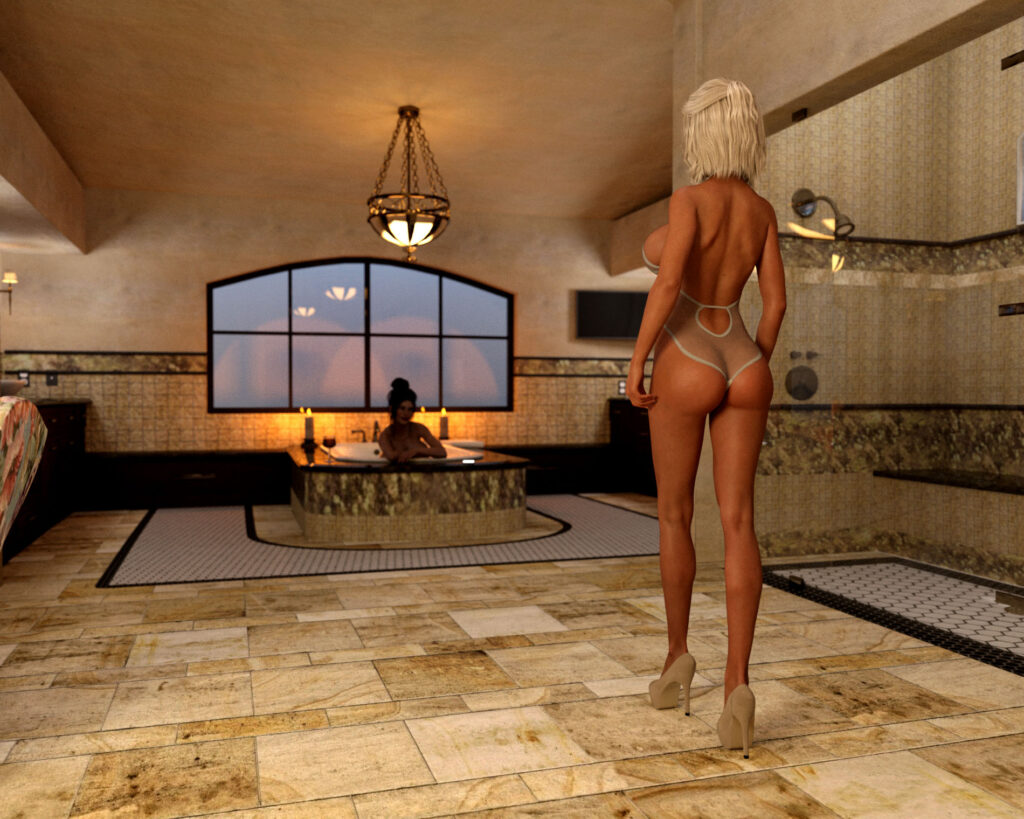 "Riding Service Escorts"
"Things have been rather hectic in the business life of executive Esme Fontaine. All work and no play has made this strong and independent woman's love life a bit on the stale side. Not wanting to hit the bars up, she decides to take a nice bath and 'order in' for the night.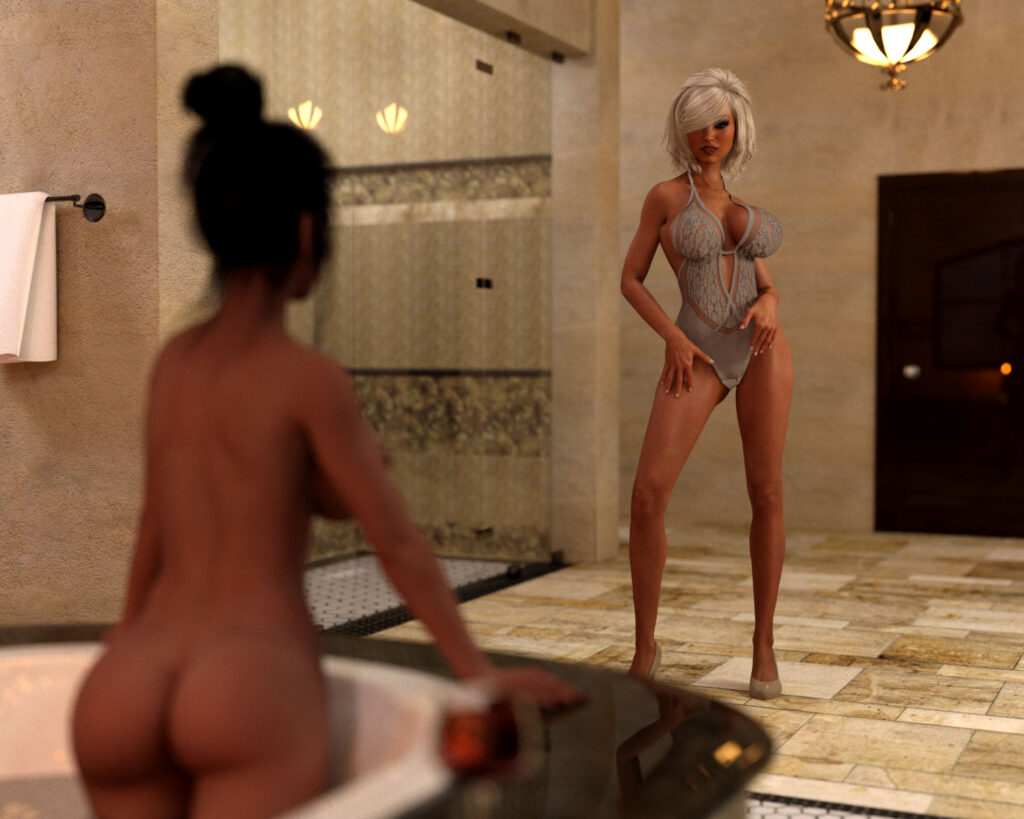 Arriving not too long after, escort Lexie Larouge finds a beautiful woman waiting for her in the tube. However things aren't as they appear as her newest client is packing something a little extra down below!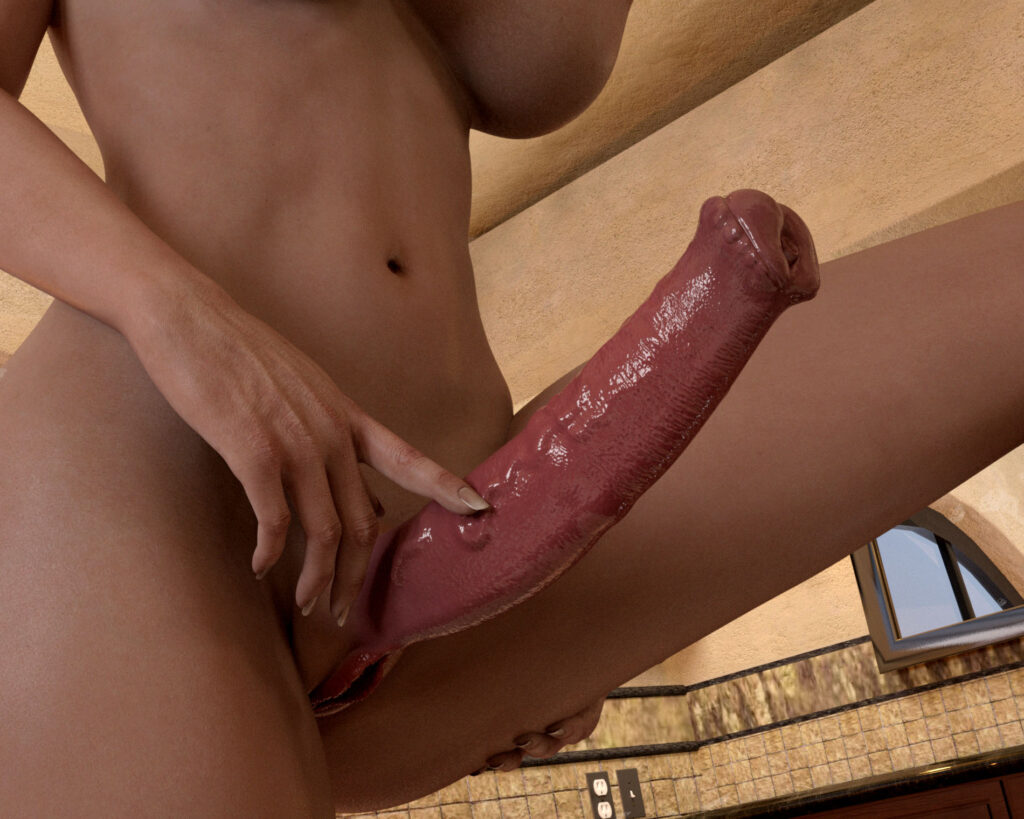 What happens next is something beyond Lexi's wildest dreams as she's drawn into the powerful woman's equally and impressively package. Will she be able to withstand the 18 inch monster cock as it ravishes her pussy and throat? Will Esme Fontaine be able to break in her newest conquest? Find out in Riding Service Escorts!"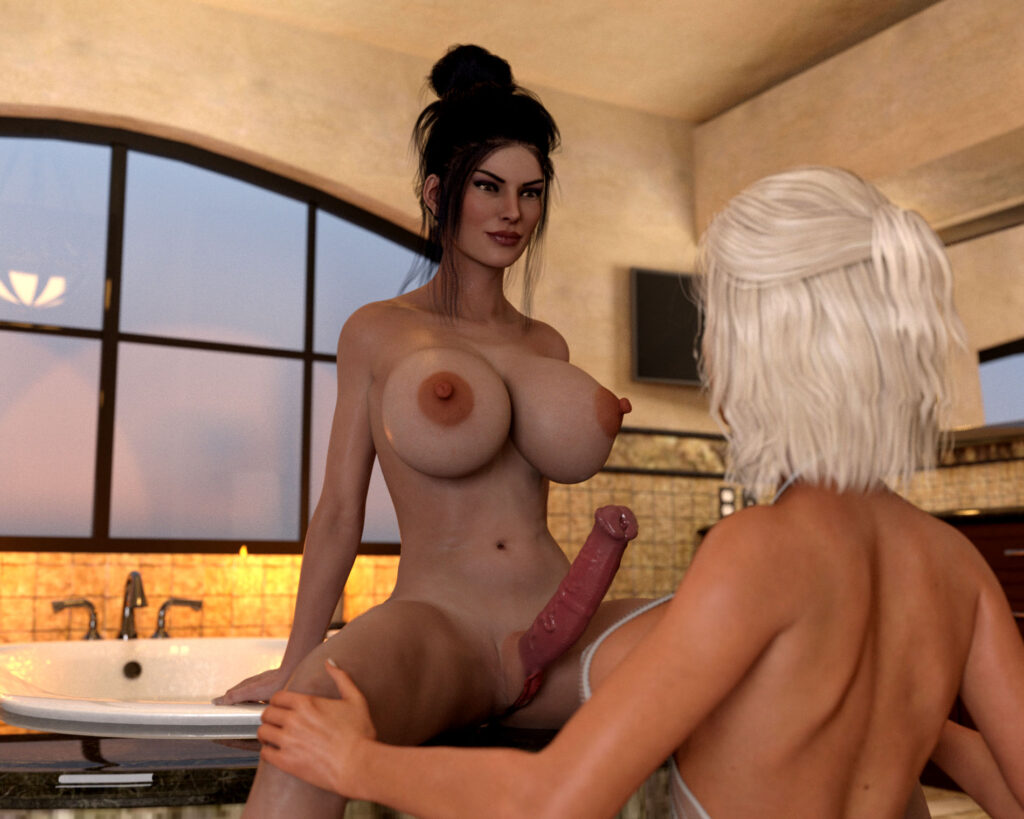 If you're a fan of beautiful women and their huge futa-cocks then this is a comic that you will definitely want to add to your collection! Stay tuned for more follow up stories featuring these lovely ladies and their massive members in the future!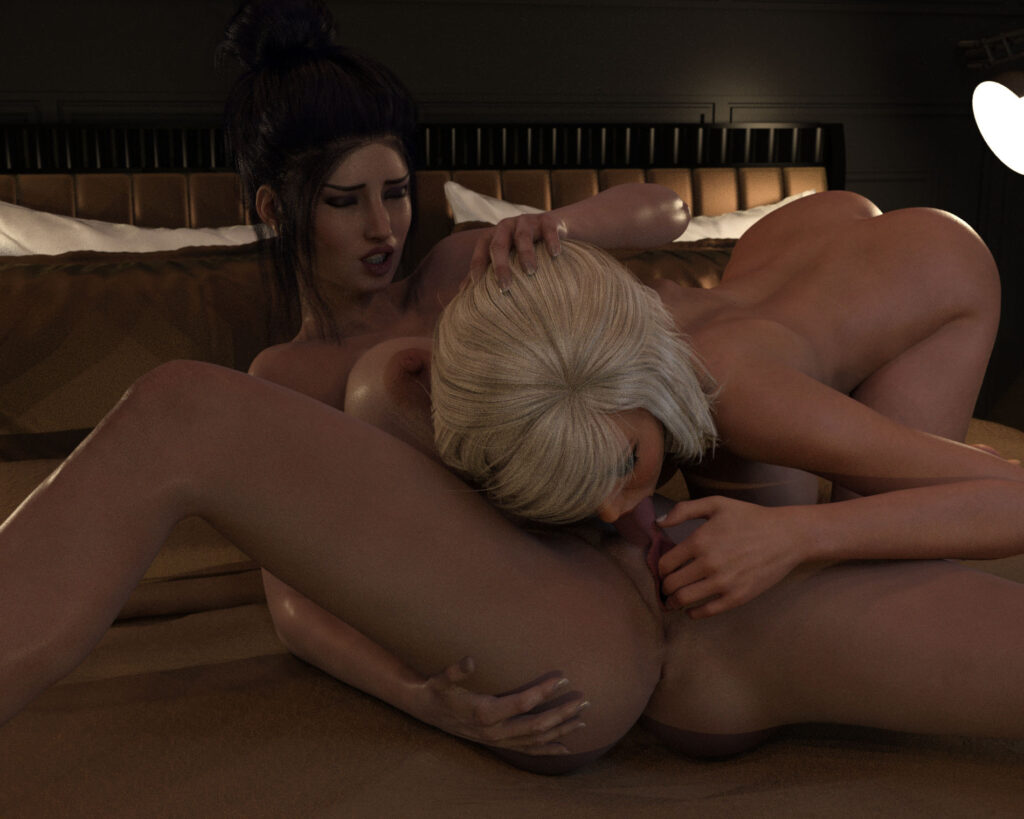 "Riding Service Escorts" is the next new title from best selling 3DX artist and creator Redrobot3D. Joining in this project is new comer erotica writer Ashe Valenti of https://futanari-erotica.blogspot.com/ Please be sure to check out their work!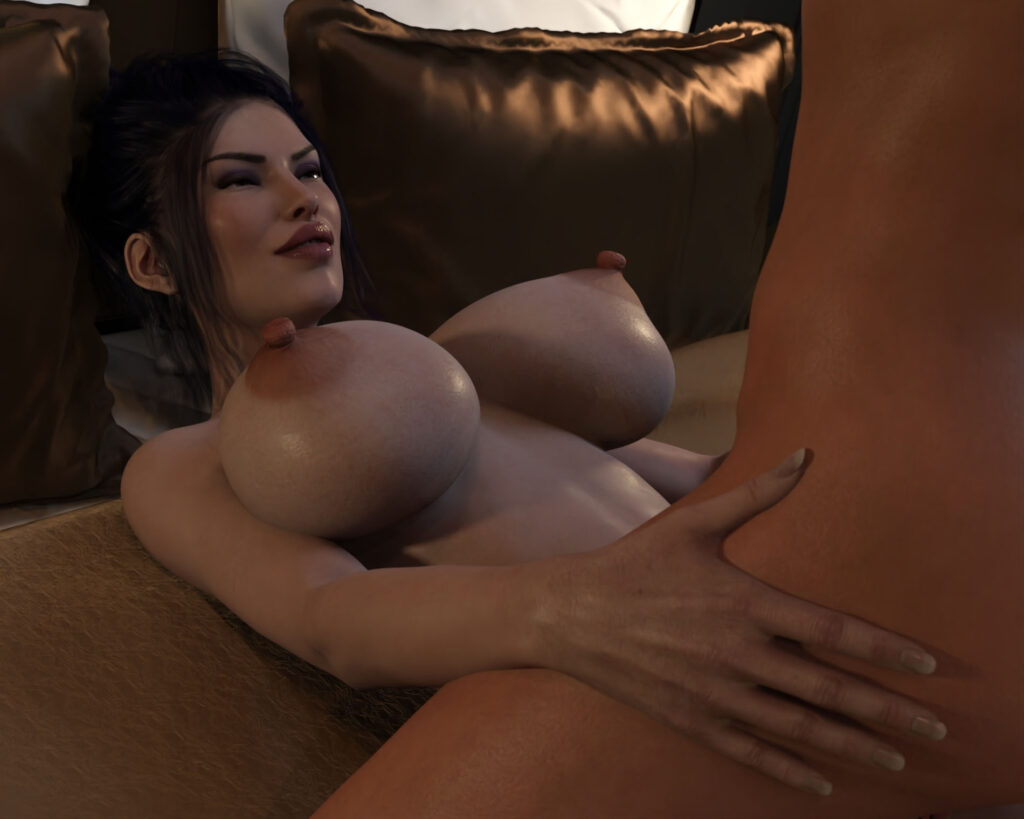 You can pick up this 85 panel set for $8.99 over at the Redrobot3D Store.
You can also pick this up from the Redrobot3d Gumroad store
You can also pick this title up this month over at my patreon for all 10.00 and up tier!