Greetings Crew! It looks like I've been bitten by the Kpop bug! If you want to know more keep reading! Until then we have some news and updates for the site. Let's go ahead and get it started!
First of all the site here is going to be going through some changes over the next couple of months. We're streamlining a lot of the content here at the site to make it a much more enjoyable and interactive experience. The membership section is going to be going away as that part of the site never really took as as much as I would've liked. I really don't like splitting my viewer base and having to produce both free and paid content took up a ton of time. So all exclusive content will be available to my patreon backers first before migrating to Redrobot3D.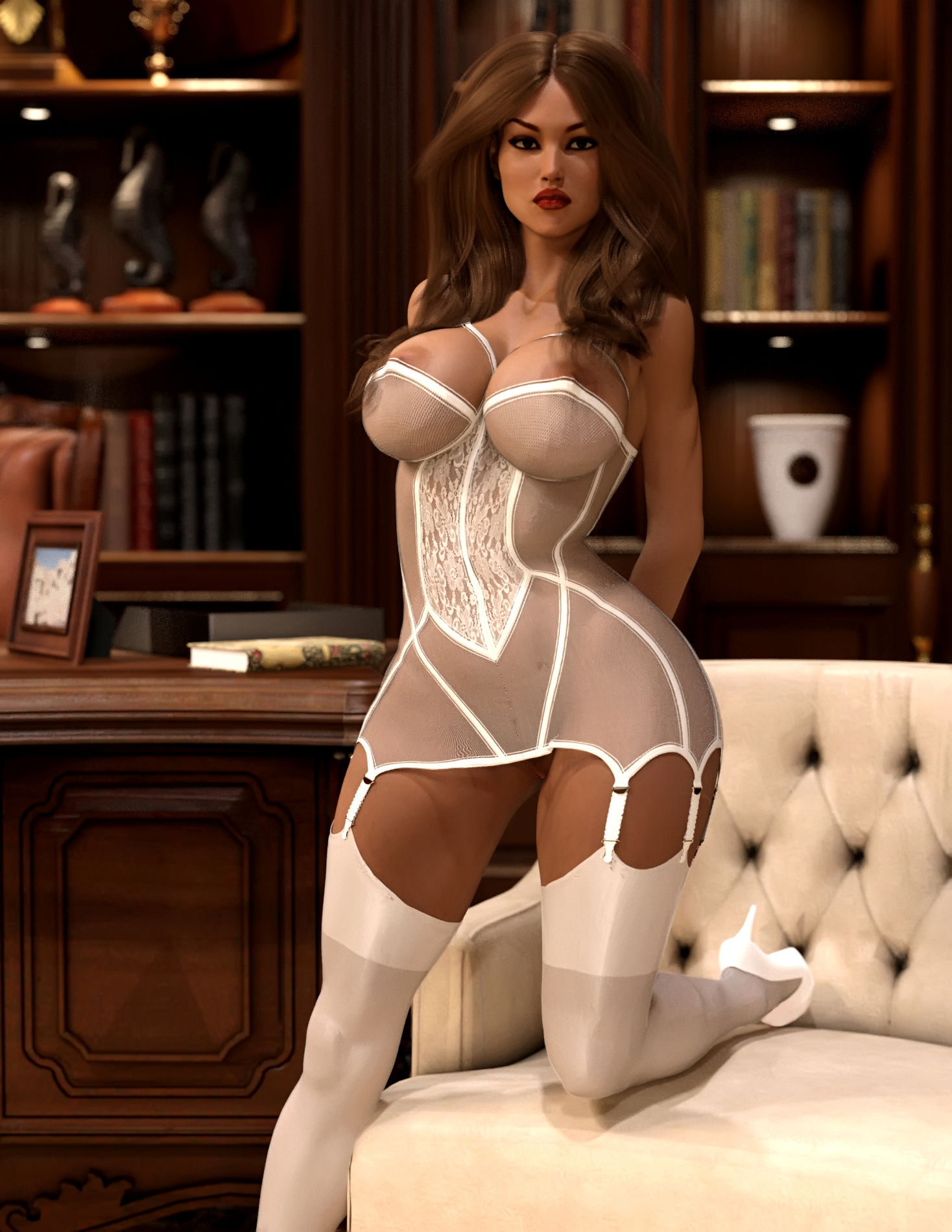 Fan favorite character Cara Lox is going to be starting in her first lingerie special in the first issue of a new 3DX magazine currently being put together. I'll have the link to the pictorial set and where you can find it as soon as it is released. Expect something in early October!

Please remember to pledge at my patreon. My patreon helps to support the site, designers, and maintenance. It also helps me pay my bills,purchase new sets and models, and lets me to keep on schedule with my releases. If you like my comics and stories then feel free to donate. You get first dibs on all new releases before the stores do.
Now for something a little off topic. The other weeks while browsing through youtube I was suggested to check out a Kpop All girl group called "Bestie". Formed in early 2013, these group consisted of 3 members of a previous girl group (EXID) Hyeyeon, UJi and Haeryung who came back and invited Dahye to join their ensemble. Their first produced mini-album was "Hot Baby" was released in 2014 then followed up by "Love Emotion" in 2015.  From there they took a break to pursue their education and recent in 2017 announced that two of them members have left. I'm anxious to see what becomes of this group as I think all the girls are super cute and very talented!