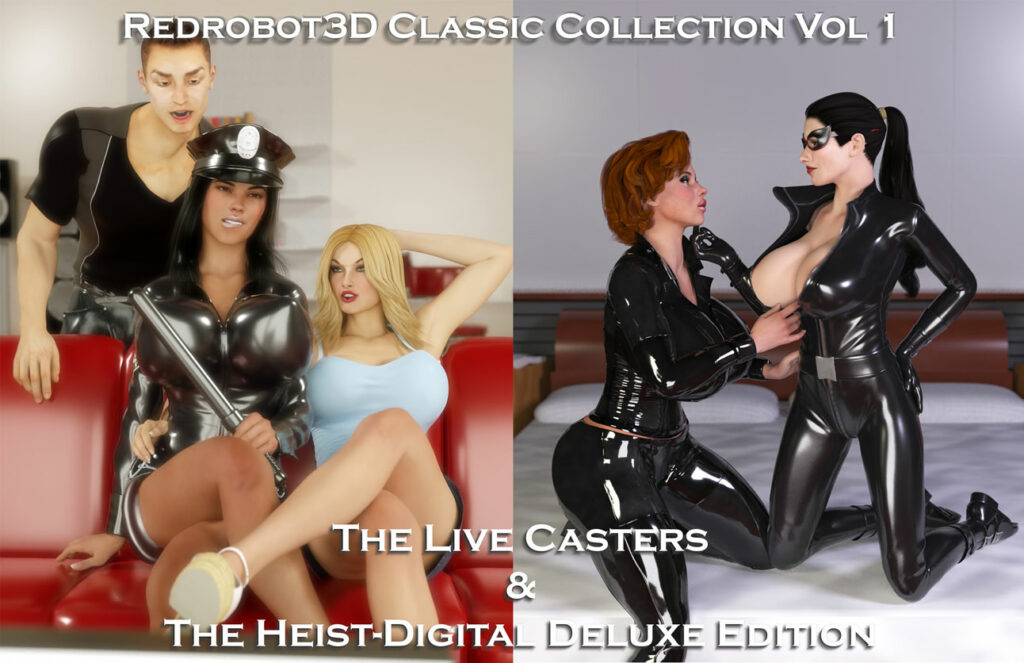 Greetings crew! I wanted to share with you all an new upload of some classic books of mine. Now in one easy to read collection! Lets get started.

"Redrobot3D Classic Collection Vol 1-The Livecaster & The Heist: Digital Deluxe Edition"

Take a step back in time to the beginnings of the 3DX movement with two classic Redrobot3D comics. Now in one easy to read collection! These books, originally from 2014-2015 contain the popular title hits "The Live Casters" and "The Heist-Digital Deluxe Edition".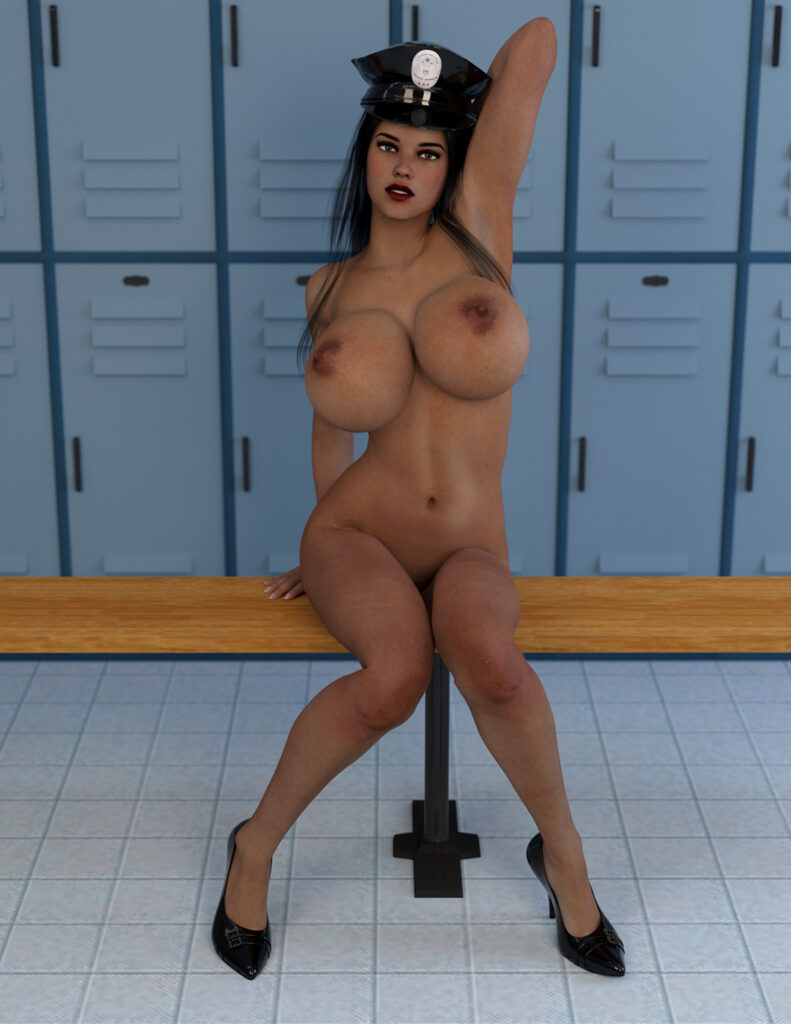 First up in "The Live Casters", Officer Sita is called to an apartment when neighbors complain about the noise. Upon arriving the sexy officer of the law finds a cute couple live streaming to their audience. They notice their viewership rising when Sita arrives on scene and they persuade her to join in on the fun! As their viewership and sub count skyrockets, more and more of their clothing come off! Soon the stream gets to see an on air threesome as Sita and the couple begin to fuck right in the living room!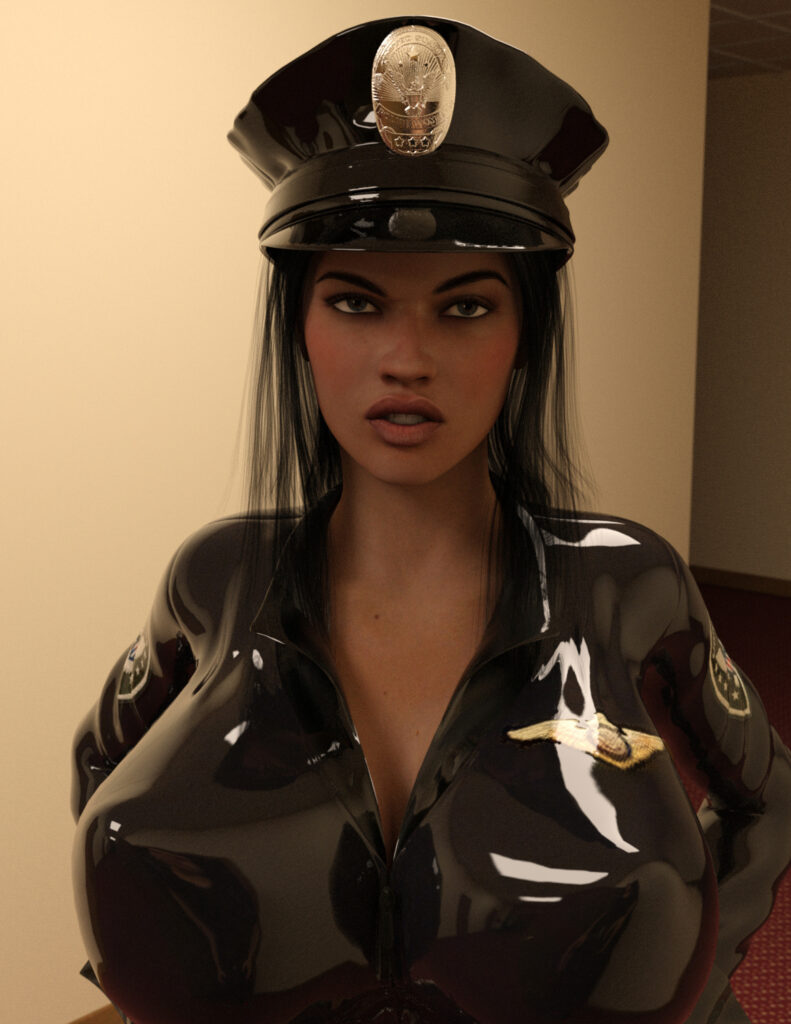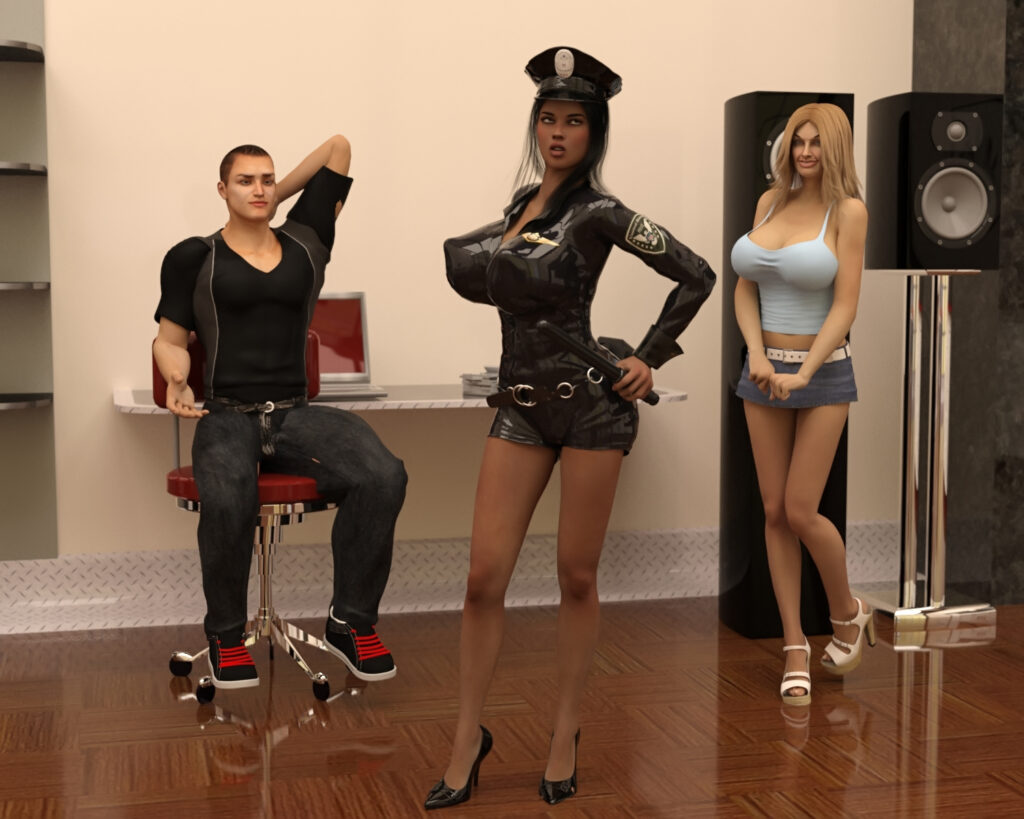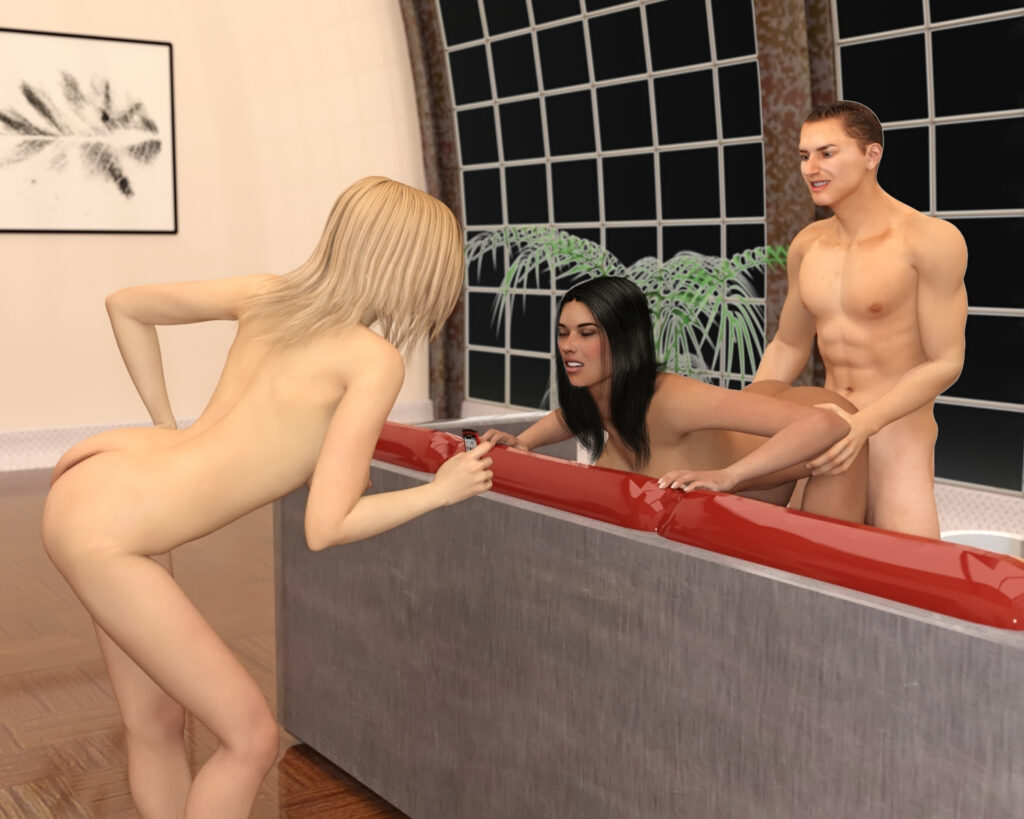 This pack also comes with the "White Lingerie Special". A separate glamour pin up style collection of Office Sita trying on a variety of sexy lingerie for our viewing pleasure!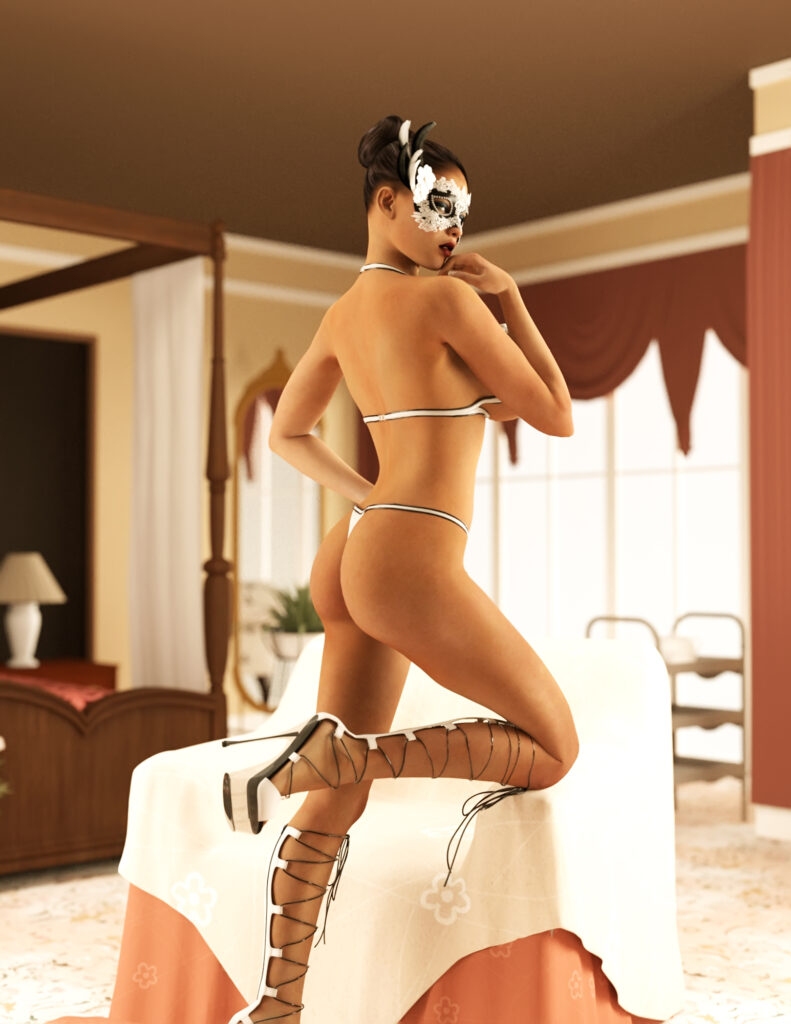 The Livecasters contains
– 58 lettered panel PDF
-1 58 panel non lettered image collection PDF
– 25 panel PDF White Lingerie Special

In the second book in the collection we delve into the world of high security espionage with the busty lesbian classic "The Heist"!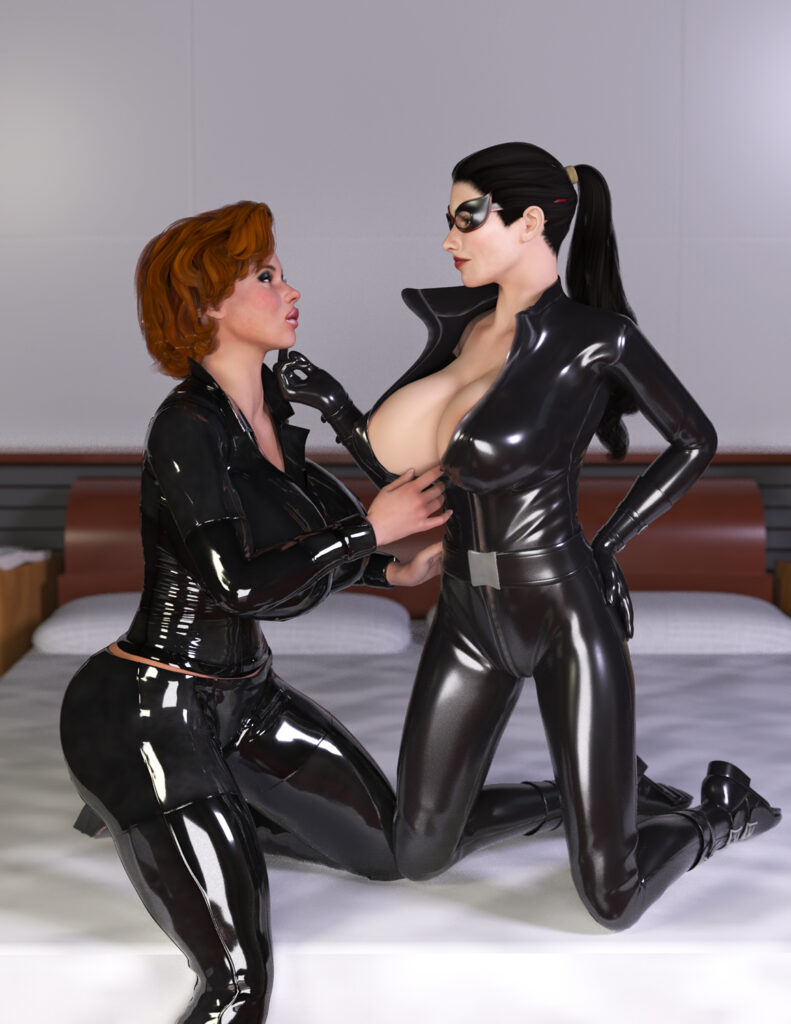 A sexy, world renowned cat burglar takes a job to steal from one of the richest heiresses in the country. What is supposed to be a quick snatch and grabs turns into a heated cat fight when she's busted by the head of security, Red Widow.

The two women find out that they have more in common than they thought and begin to set up a plan to steal from the heiress. Figuring that they were alone and turned on from their recent grapple, they two engage in some heated one on one naked wrestling on the bed!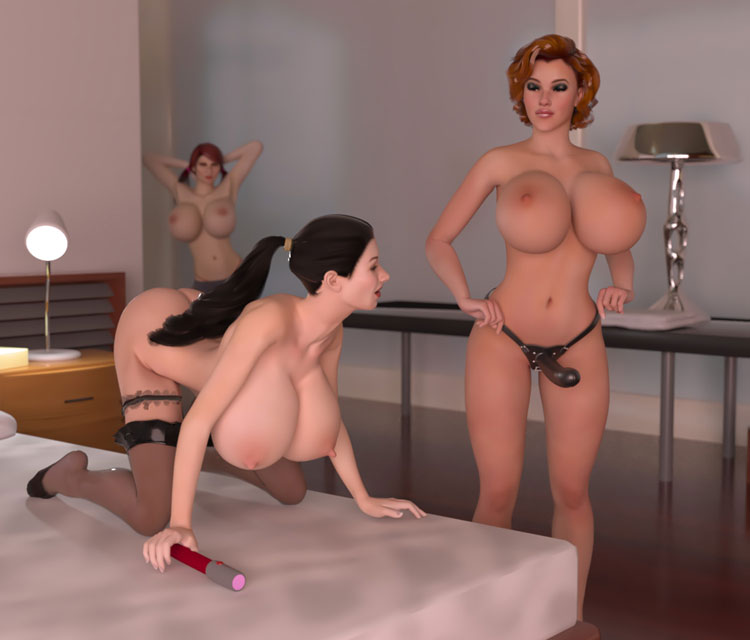 When they're spied on by the Heiress, the two unlikely allies decide to teach the young woman a lesson in humility. First with their tongues and then with a massive strap on!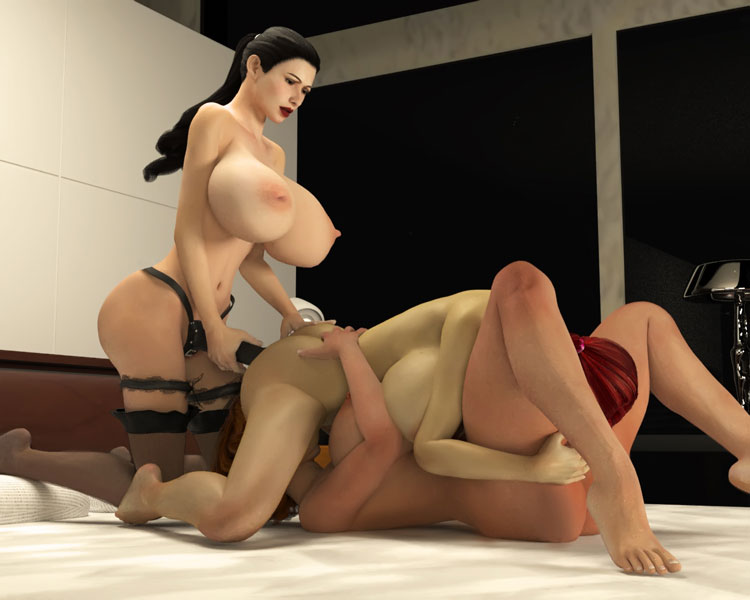 If you're a fan of super busty lesbian beauties battling it on on the bed, then this classic comic will be up your alley! "The Heist-Digital Deluxe Edition" comes in at one 54 panel PDF.

You can get this 4 book collection for the low price of $7.99 on my Gumroad store. Just follow the link here.
You can see how my art has grown and improved over the years. It's always nice to step back and take a look at where you've come from in terms of your artistic merit! I'm sure you all will enjoy these classic titles.