Happy Halloween folks!  I hope you're having a spook-tactular holiday this year. Personally I was never one for the holiday. Growing up my parents never let me or my siblings go out treat or treating. If we did, it was usually a church inspired alternate event. I guess they wanted to keep me from being corrupted. It wasn't until college that I ever went out and did some fun stuff for the day. Plus being surrounded by a bunch of college age half naked girls never hurt either! Here's an update at what's happening here at the site.
I've been looking over the voting results for what you all want to see more of here at Redrobot. I'm happy to saw that none of my polls are rigged and all the votes have been counted. Looks like you all have a hankering for some hot futa gals! Who would've thought? Oh and monsters too. So maybe some monsters on Futas are in order soon? You never know!
Next weekend I'll be releasing the next Redrobot3D title "Patient 33". This hitchcockian tales features a lone woman waking up in a desert cell with no memory of how she got there. Also for some strange reason she's grown a monster dick! When a sexy nurse comes seduces her into using that new monster cock, the woman will have to uncover what is really happening and plan her escape.  "Patient 33" will be available to all members next weekend!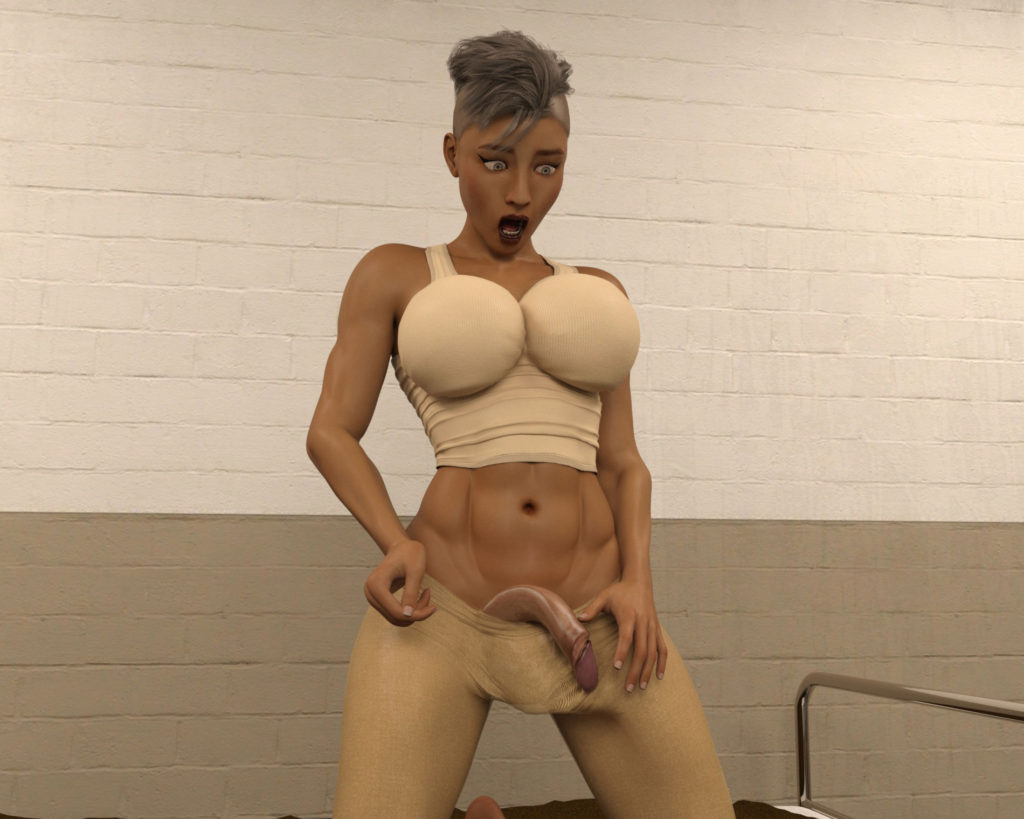 Now for members! This week we have an exclusive "Tales of Hallow" mini comic featuring the return of the always horny Minotaur! Not satisfied with their sexual encounter in the labyrinth, the Minotaur returns to give Hallow another hard pounding!  This set is only available here at Redrobot3D!