Greetings crew! I hope you all a wonderful thanksgiving with your friends and family. I know I did. I even survived going to the mall on Black Friday to pick up some new clothes! Let's go ahead and get started with today's news, announcements, and brand new images of Cara Lox!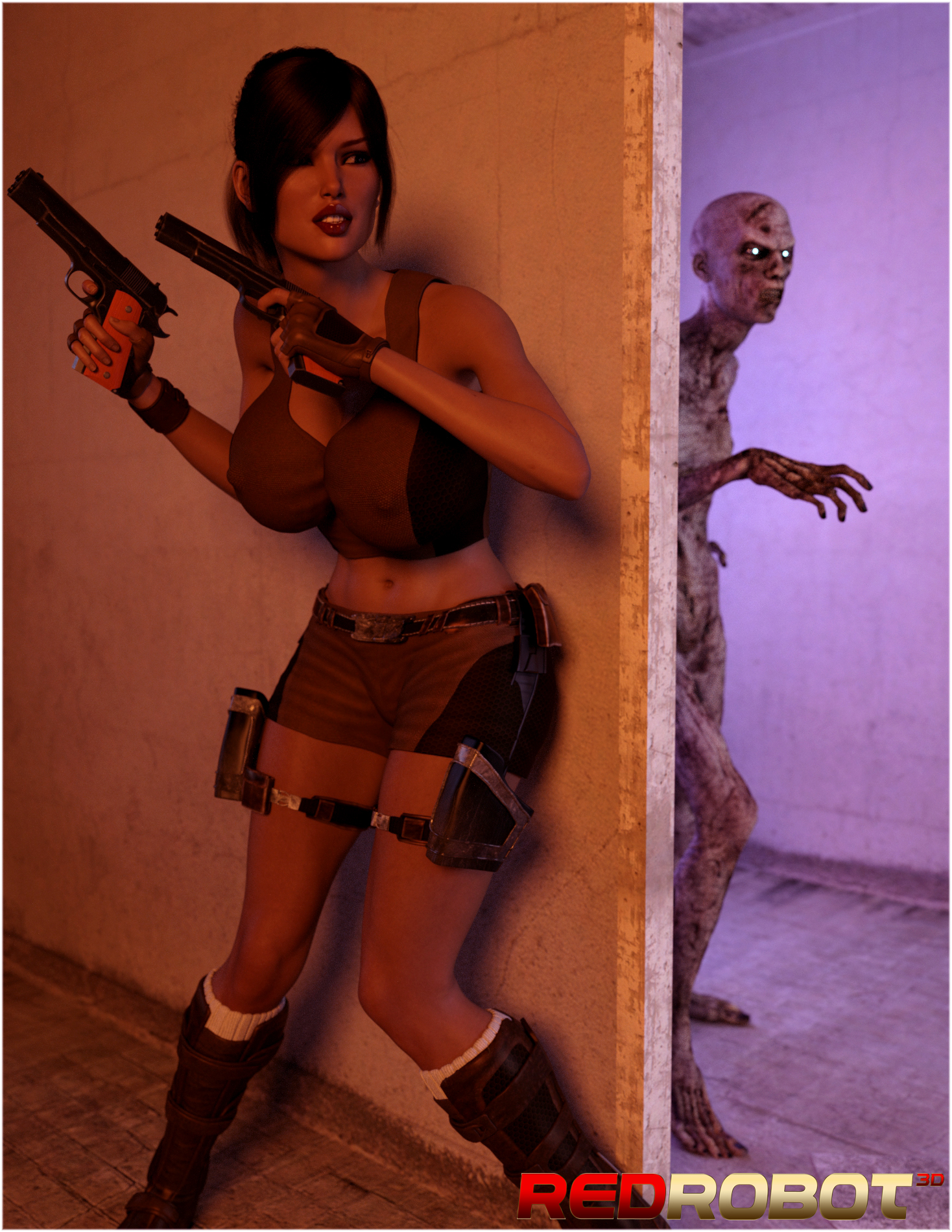 I recently put out a call for voice actors for some upcoming projects and I received several demos from incredible actresses. We're going to hold off on announcing who they are until we're all set with their schedules. Unfortunately the project we've been working on had been put on hold waiting for the main voice actresses's schedule to clear up. However seeing that it was delaying the release of this project we decided to move on. Maybe we'll see about working with her again.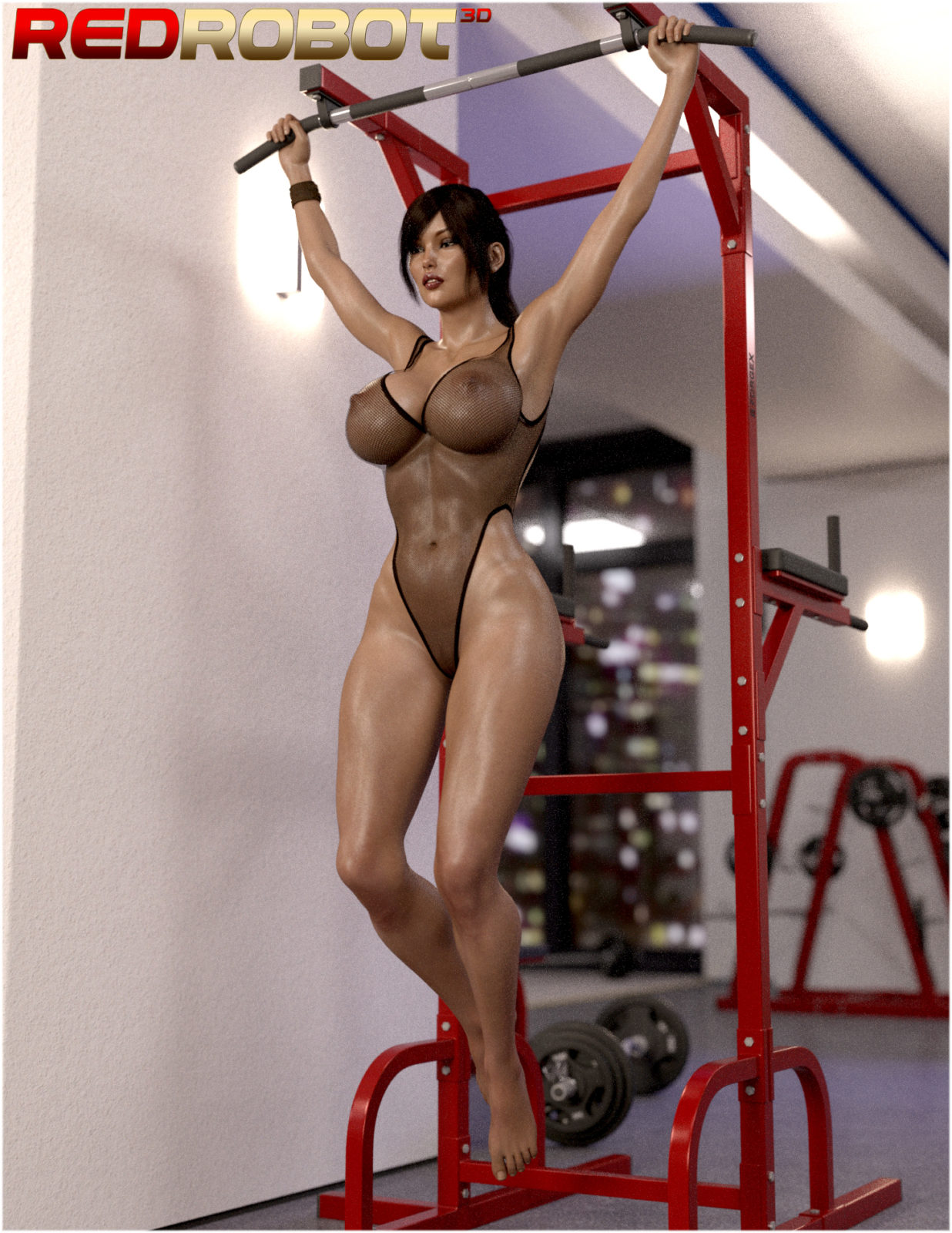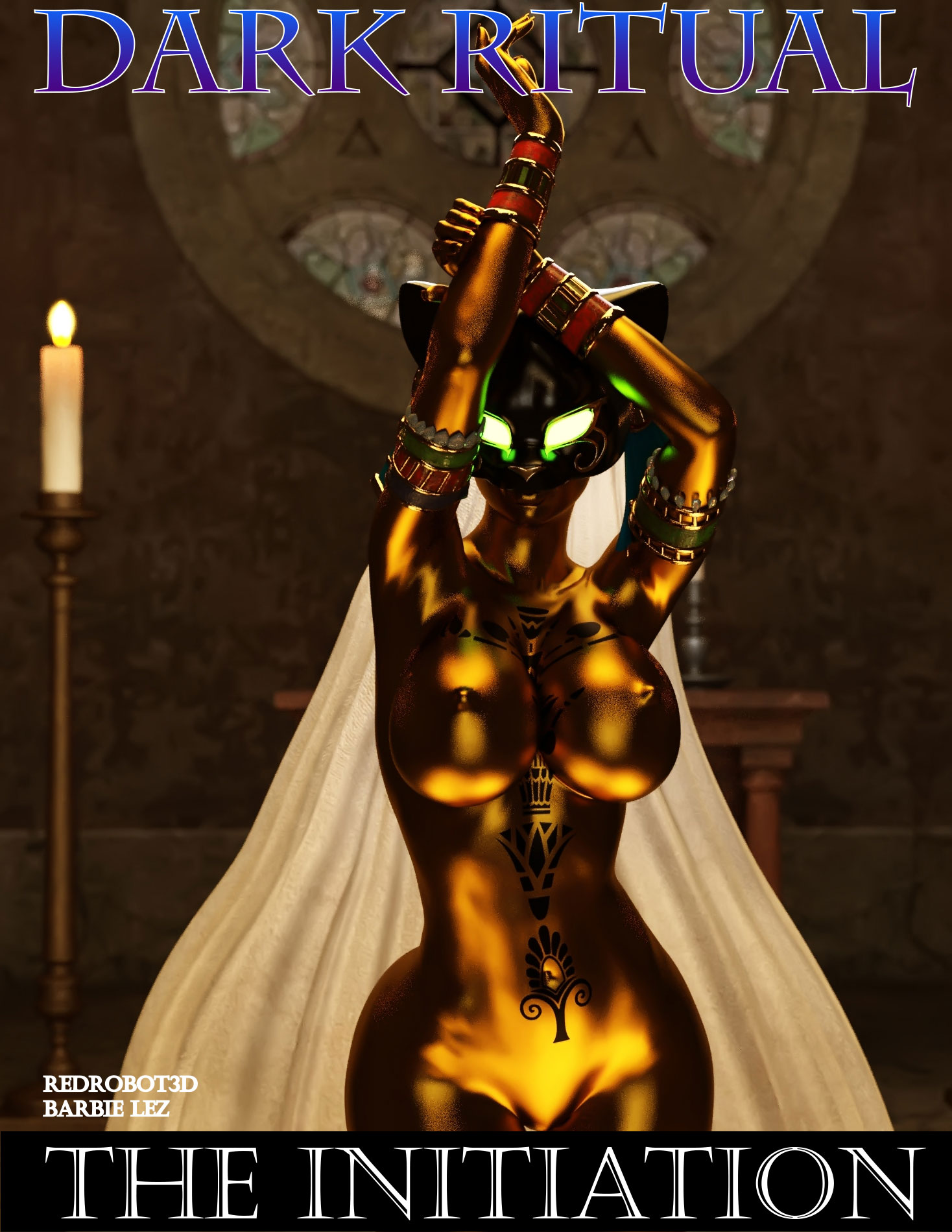 Brand new comic release!
"Dark Ritual: The Initiation"
Redrobot3D Proudly Presents
"Dark Ritual: The Initiation"
Chapter 1.
"Nefertities is just your everyday modern girl. She has problems with work, school, and getting the attention of the man of her dreams, William. After spending another night alone in her apartment with her cat, she remembers an old family fairy tale told to her by her late grandmother, one involving ancient rituals and love spells. Nefertities turns to the internet and finds a spell that will finally win her heart's desire.
The next night, Nefertites breaks into an abandoned chapel with all the gathered materials. She starts the incantation, summoning up an ancient Egyptian goddess, Bastet. Believing that Bastet will answer her prayers, she agrees to whatever the lovely and busty goddess demands of her.
Nefertities learns that the sexy goddess has other plans for her. Calling forth 2 of her undead acolytes, Bastet has them have their way with her right there in the chapel, taking every hole she has for their unholy sexual frenzy. She tries to resist, but eventually falls prey to their desires.  
Nefertities finds the tables turned on her as Bastet takes total charge of her and her body. Unable orgasm or escape, she finds herself being driven insane by their non-stop defilement of her body. Will Nefertities be able to liberate herself from their clutches? What are Bastet's true plans? Find out in the first chapter of a new horror erotic fantasy comic by Redrobot3D and writer Barbie Lez!"
"Dark Ritual: The Initiation" is the first chapter in a new 3 part horror erotic 3DX series by bestselling artist Redrobot3D and continues his collaboration with Tripleerotica author Barbie Lez. If you're a fan of magic, the occult, horror, and monster sex, then this title will be a special treat for you!
This image series comes in a PDF format. It's compatible with Adobe Reader 9 and above.
File size:33Mbs
70 page PDF
Members of Redrobot3D and Patreon get this exciting new comic as part of their monthly $15.00 a month pledge.  If you would like to pick it up via the Redrobot3D store please click here. Price is $9.99
Coming up for early December I have both a brand new lesbian Cat Fight themed comic "Brawlin' Babes:The Cage Match", and "Interspecies Communication 5"! Here are some previews and Behind the scenes set up images.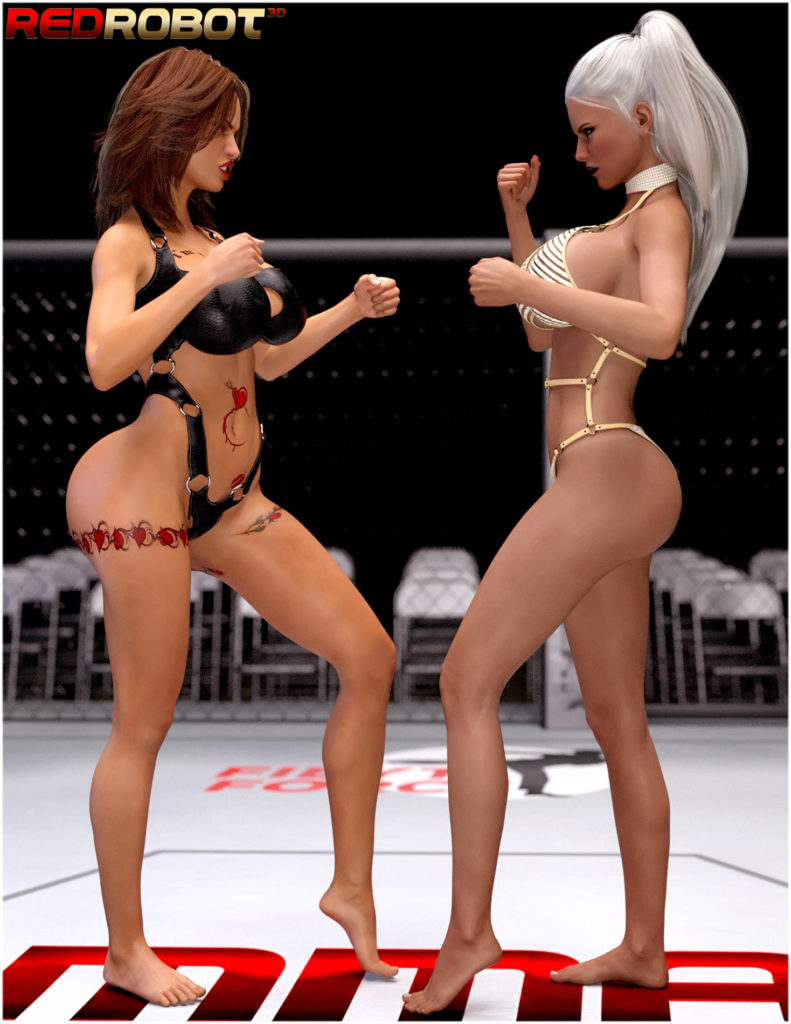 That's it for today's update. Sorry for the delay in regular posts, been super busy with some secret projects I have coming up in 2018! Stay tuned for those announcements!  Until then!