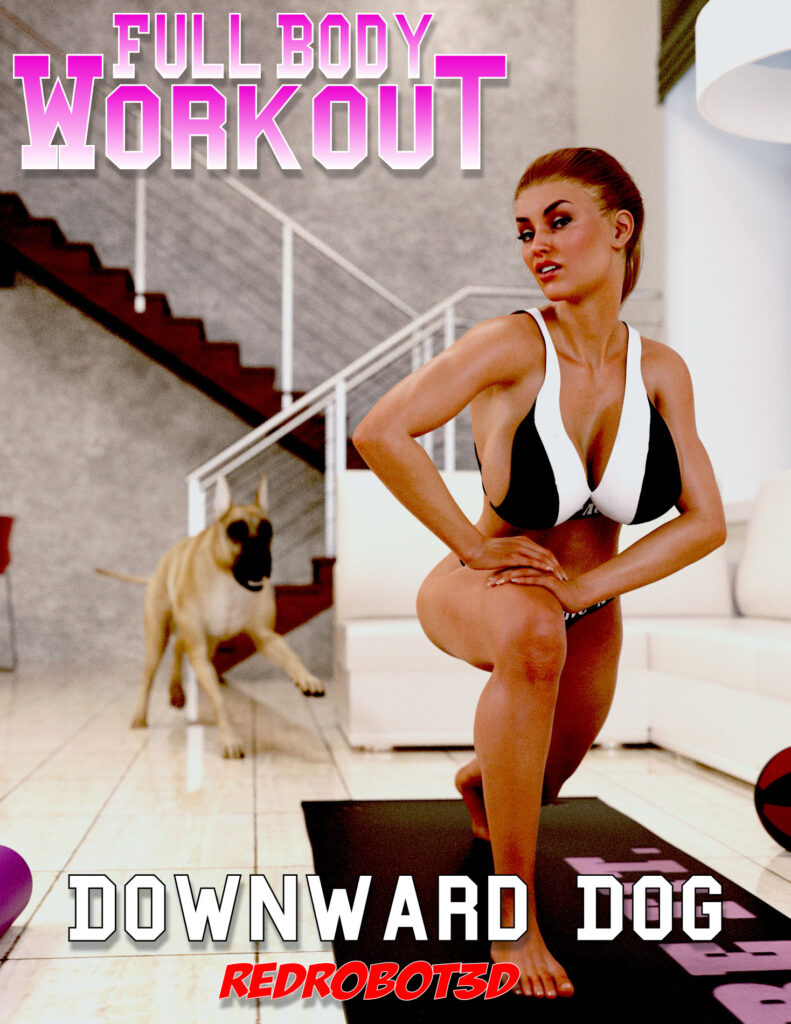 Hey crew! Its been a bit since my last posting. I've been super busy on projects and I wanted to share my latest title in my more Taboo series line! We got the unofficial spin off to my girl/girl series "Full Body Workout" in this spin off issue "Downward Dog"!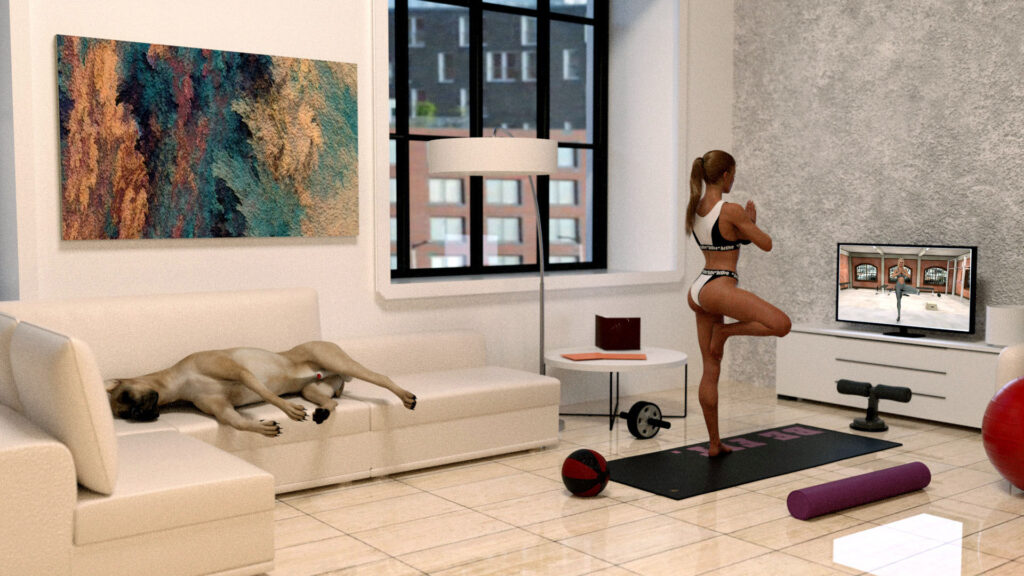 Redrobot3D Sneakily Presents
Full Body Workout-Downward Dog
Things have been rather quiet for Michelle. Stuck in her home vai the lockdown she hasn't been able to visit her favorite spot "Sandra's Gym" in weeks! Michelle finally decides to start an online yoga class with her favorite instructor Tara from her home, but she's not the only one that's feeling a bit stir crazy being home all day.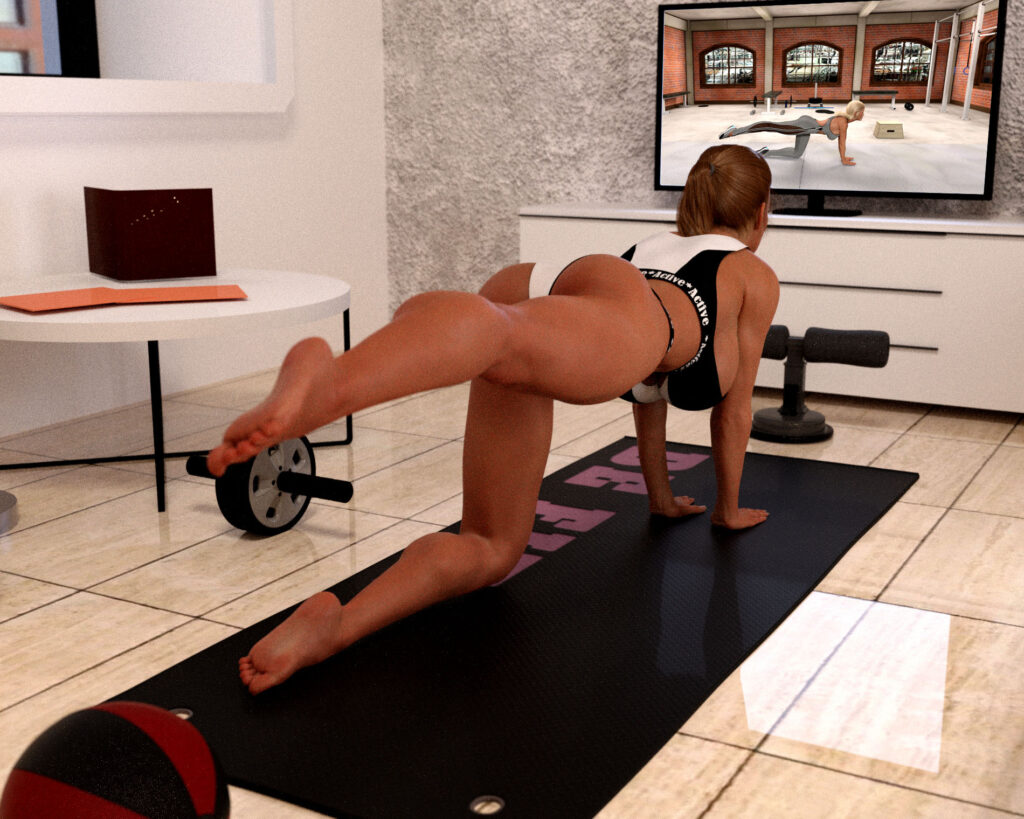 Also locked inside the apartment is Michelle's Great Dane, Max. Max hasn't been able to sow his wild oats in weeks and he's feeling a bit backed up. Seeing Michelle in his favorite position, he decides to take it upon himself to get what he wants!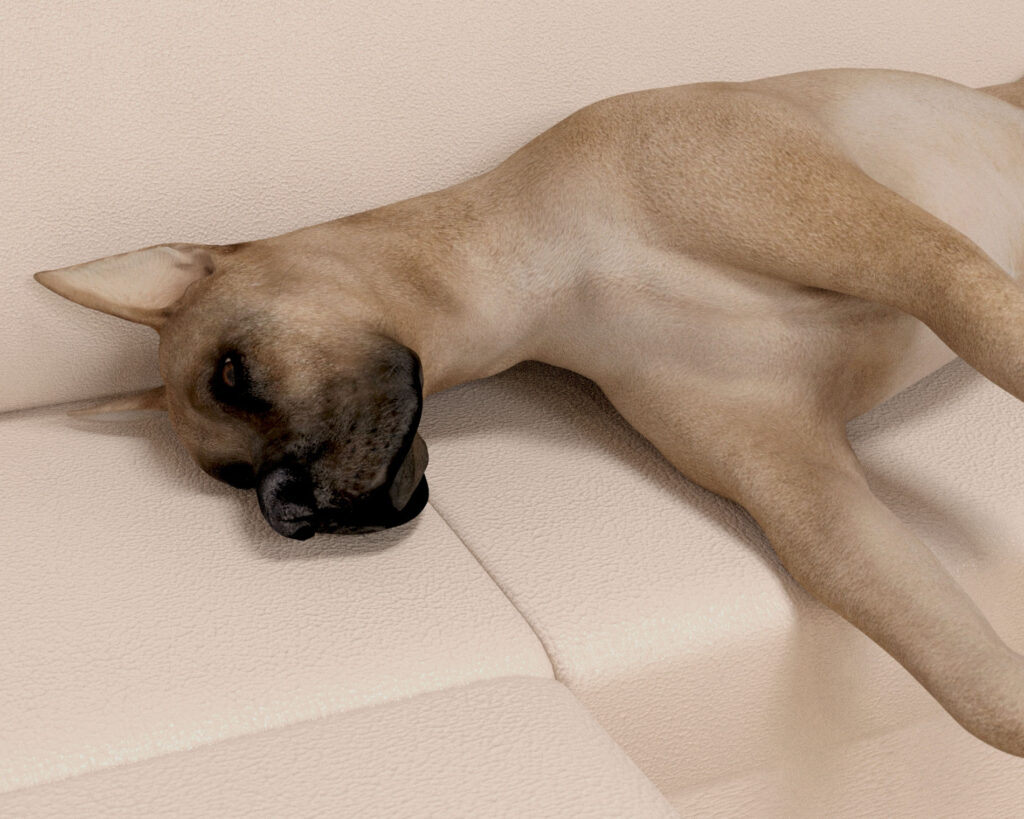 What happens next is something that's been building for weeks as the two engage in an act that many consider unnatural, but to them feels so good! What will people think of their unnatural union? Is this just the start of something more? Find out in this brand new 63 panel set.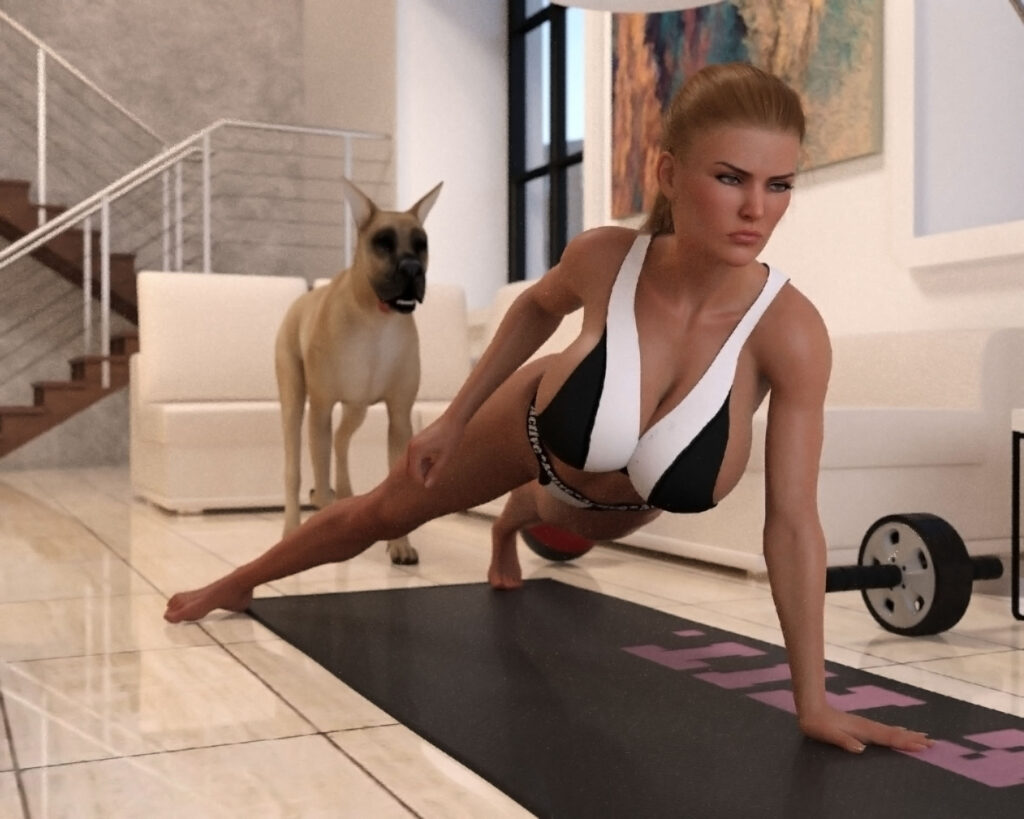 "Full Body Workout-Downward Dog" is the next in the taboo series released by Redrobot3D. Featuring explicit sex scenes too extreme for the mainstream 3DX sites, these titles are exclusive only to the Redrobot3D Gumroad store. If you're a fan of beautiful women and their well hung and horny four legged lovers, then this title will be right for you. You can pick up this exciting and erotic new title for only $9.99 over at my Gumroad store here