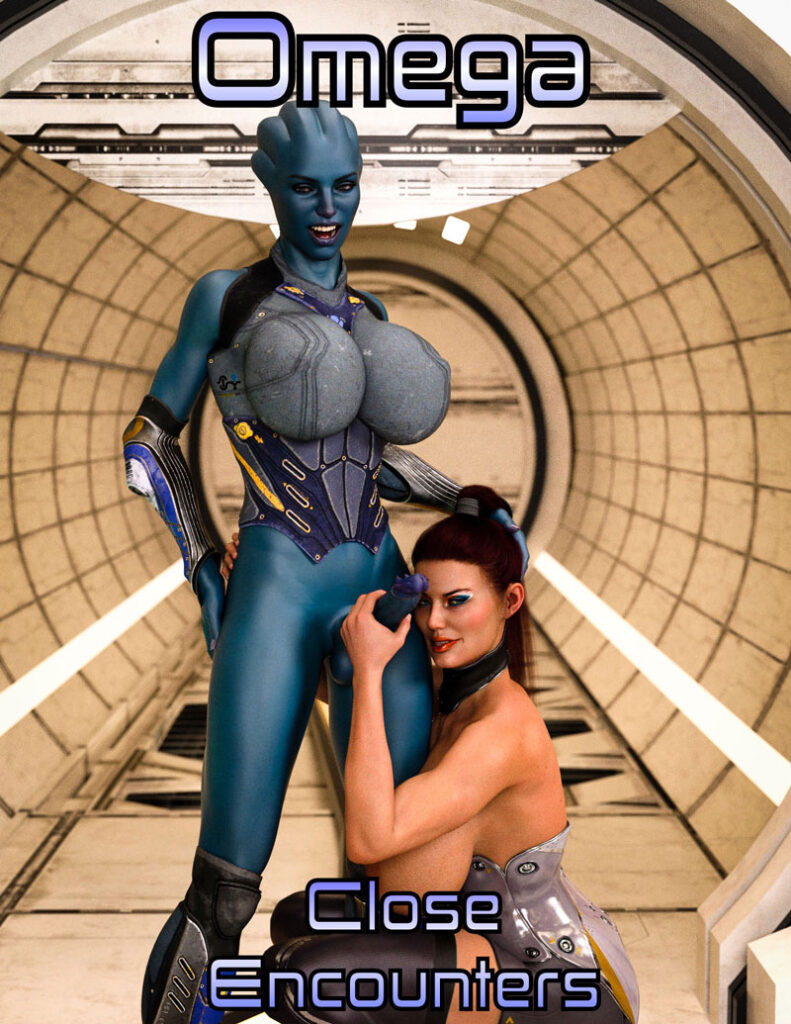 Hey everyone! I hope everything is finding you well this April. It's full on Spring time here in the States and I got a brand new comic for you! This is a special 2 for 1 comic special starting everyone's favorite Asari-inspired Alien sexpot, Omega! Lets jump into it shall we!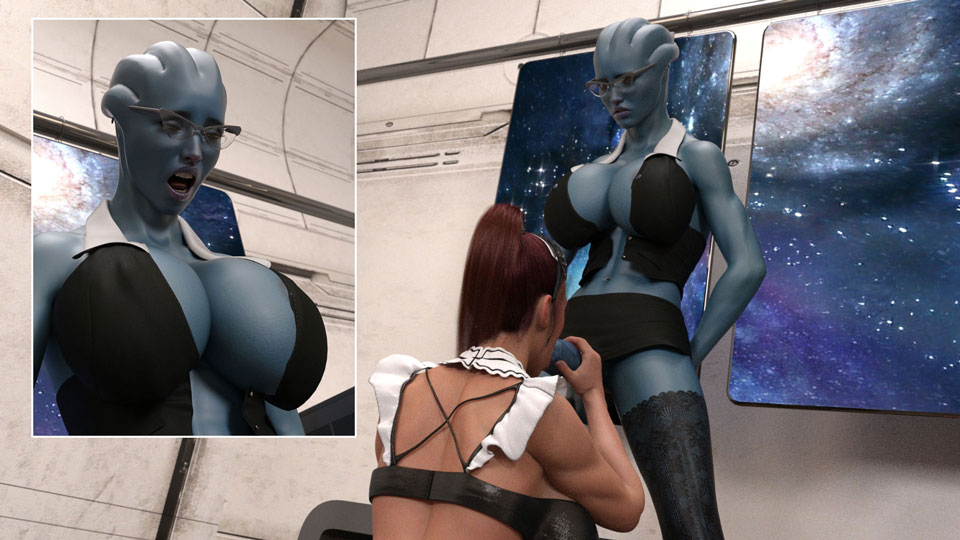 Redrobot3D Proudly Presents
"Omega: Close Encounters"
Space can be a lonely place. However passing the time can be a lot more enjoyable when you're a sexy futa alien and have a busty human lover! Our heroine, Omega, finds that one of her crew mates is more than willing to have a close encounter of the sexy kind when she wraps her succulent lips around her hot throbbing alien dick! What comes next is an interspecies tryst that is worthy of a full documentary on the History channel!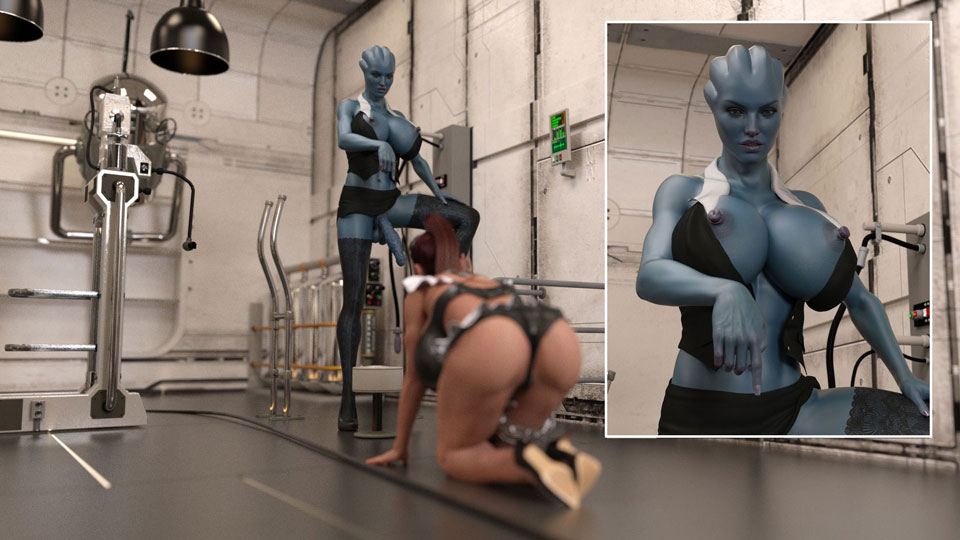 The fun doesn't stop there. Omega comes back in part two of the story and she's in the mood for a tall cold glass of titty milk! Once she gets her dicked properly "milked" by her sexy maid, Omega hooks up her lover to a custom made human pump and starts draining the massive udders of her new hu-cow! What does Omega want with all the white liquid gold? Will her lover ever be able to escape? It's all up to your imagination in this titillating follow up story.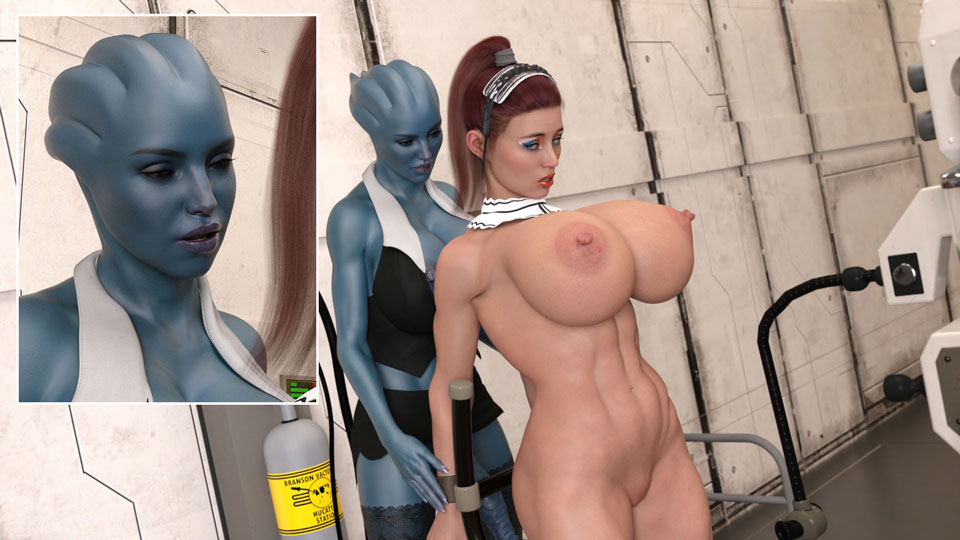 "Omega: Close Encounters" is a series of commissions by long time client, Teri Minx! Teri brings an exciting sense of erotica to her comics and she's more than happy to let me share them with you for your enjoyment. Be warned that these stories may not be for the faint of heart and contain subject matters that some may deem questionable. Viewer discretion is advised.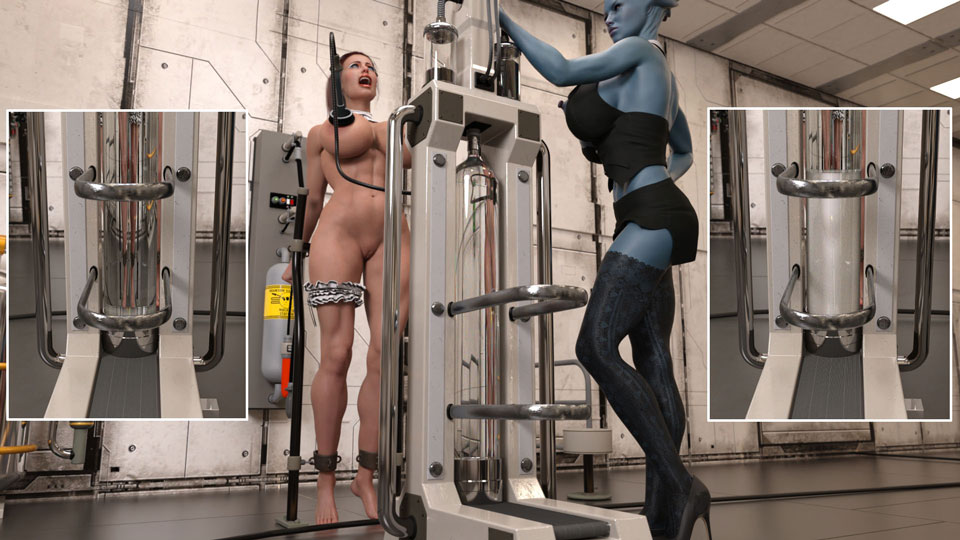 Fan favorite character Omega returns in this special 2 for 1 comic combo! If you're a fan of busty well hung alien futas, naught maids, and milking machines, then this comic will be a special treat for your 3DX collection!
To purchase this special 2 for 1 comic release for the low price of $11.99 head over to my Gumroad store below!
Check back as I will be releasing another new title next week! Until then have a great day!