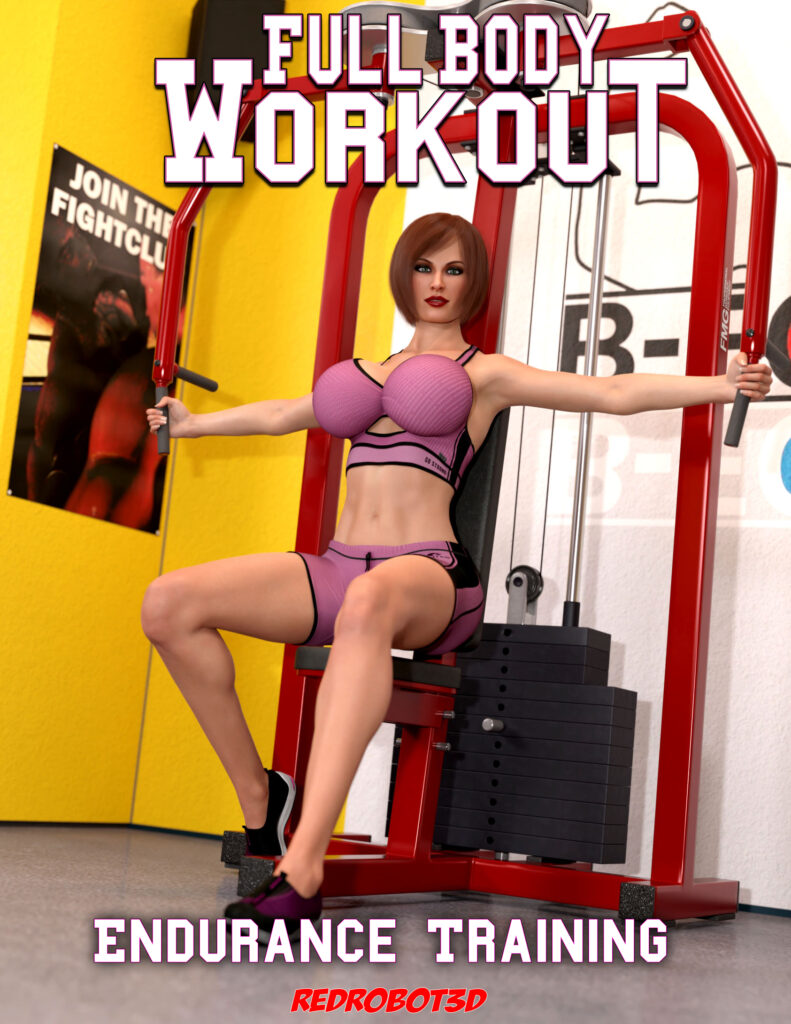 Hey crew! I'm back with another new release this month. This time taking a trip back to my series "Full Body Workout". Lets take a look shall we!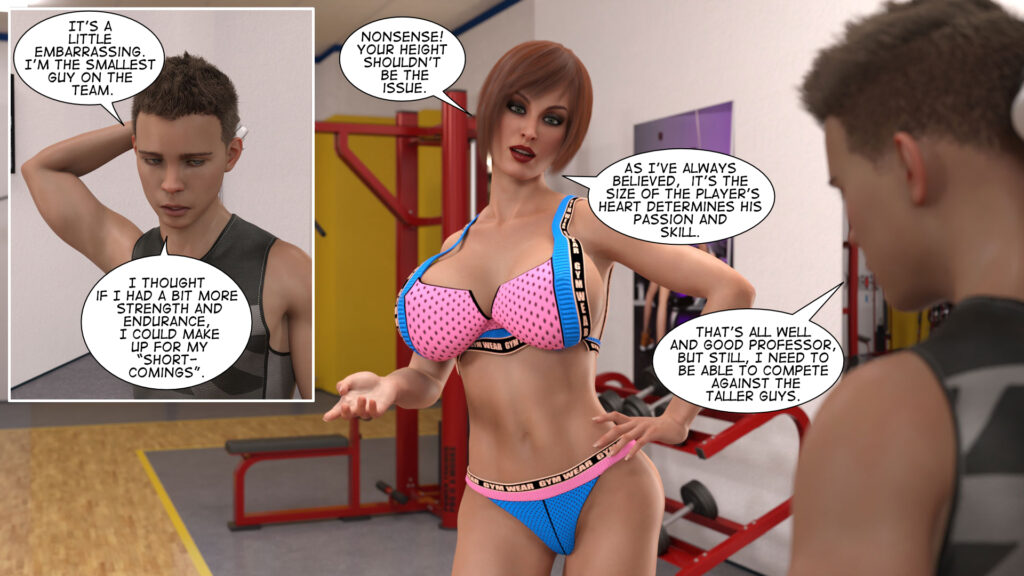 Redrobot3D proudly presents
Full Body Workout- Endurance Training
College Freshmen Bobby Whitman is having a difficult time on the Blue Jay University basketball team. While his passion for the sport shines through, his short stature is making it difficult to compete against the taller players. He has to improve his performance or find himself cut from the team.  He decides on a new personal trainer to help him overcome his athletic plateau. Little does he know that the University trainer is Mary Celeste Bonavenue!  A former glamour and erotica model/cosplayer, now educator and fitness instructor!  She knows  special ways to motivate her clients into getting into the best possible shape. Some consider her methods unorthodox, but the results speak for themselves.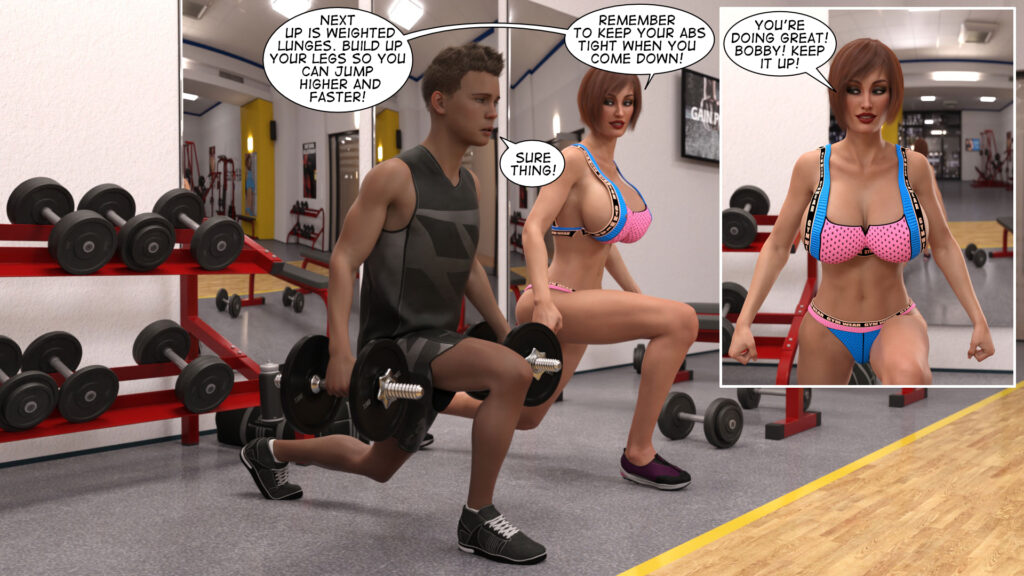 Mary puts Bobby through a series of drills that get his heart pumping and blood flowing. Once his most important muscle starts showing interest, she decides that the best training is the one that involves intense rounds of gym sex! Will Mary be able to help build Bobby's endurance on and off the court? Will he stay on the team? Find out in this next exciting chapter of "Full Body Workout"!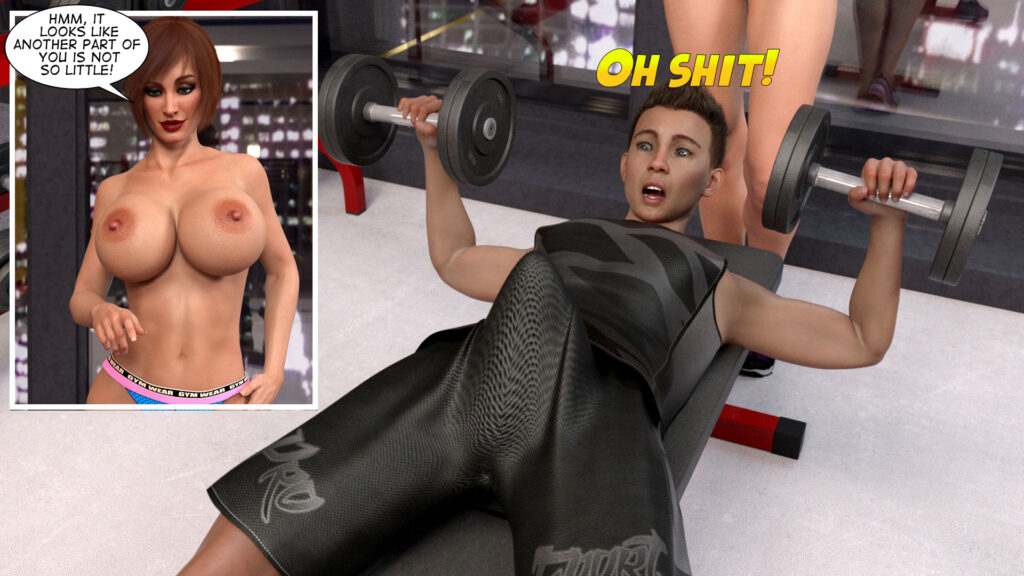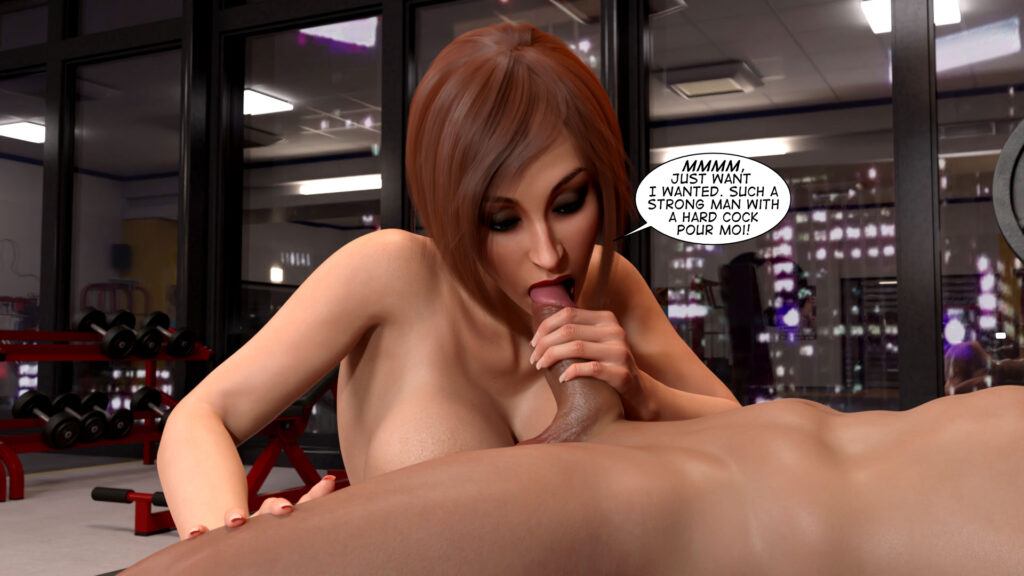 "Full Body Workout-Endurance Training" is the next story in the gym centric erotica series by Redrobot3d. If you're a fan of sports, physical fitness, and sex, then you're in for a treat with this 51 page multipanled comic!
Get this new release for $11.99 today!
I'm an avid gym goer myself. Hitting my local place 3-4x time a week. It's always good place for me to clear my head, work out the stress of the week and check out the cuties that pop in from time to time. Needless to say it gave me a lot of motivation for this piece. I hope you like it!