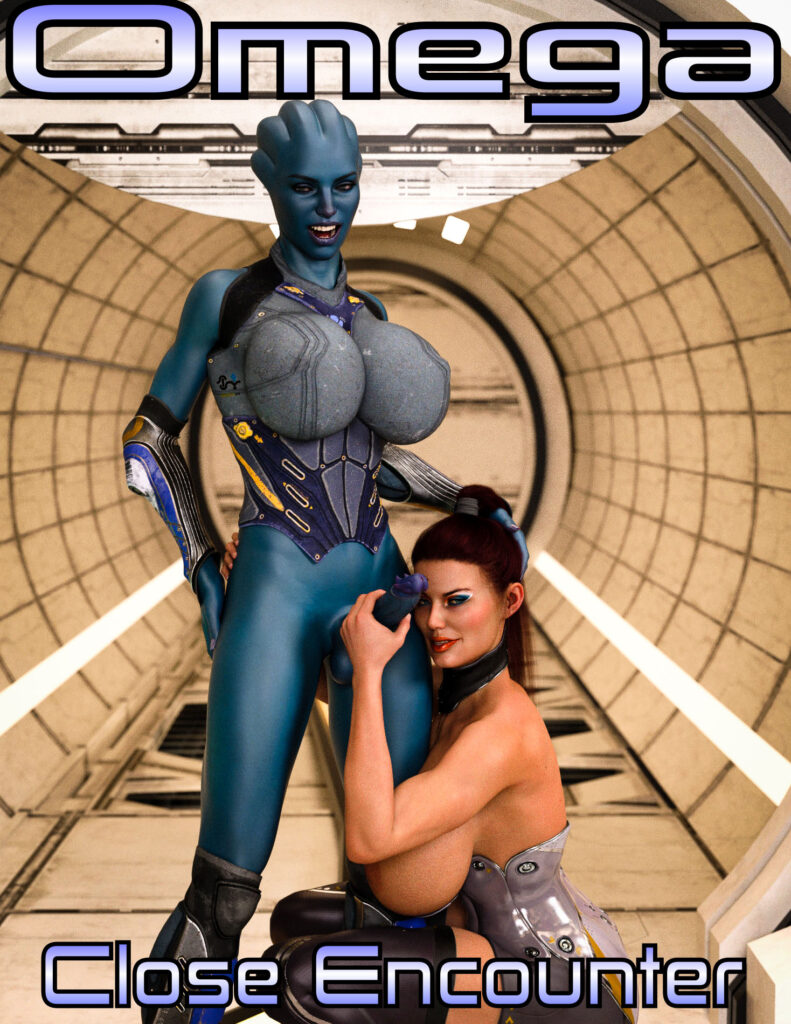 Greetings crew! We here at Redrobot3D are back with an exclusive mini set featuring our sexy asari heroine, Omega! Lets dig in.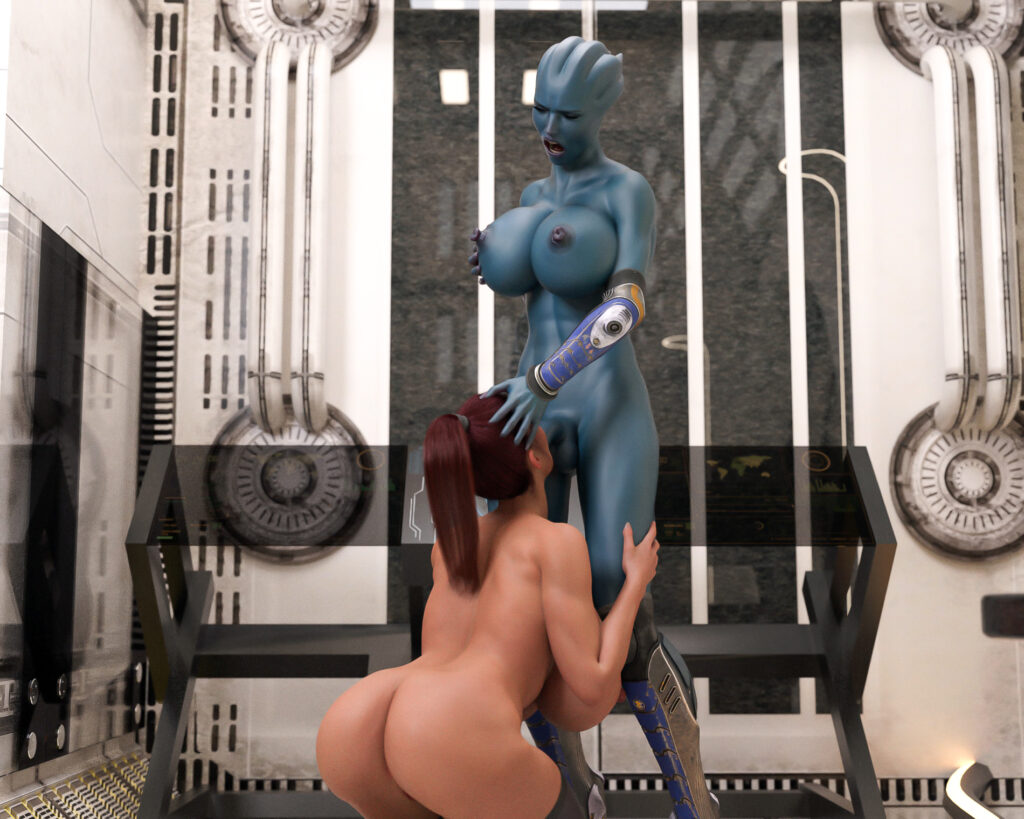 "Space can be a lonely place. However passing the time can be a lot more enjoyable when you're sporting an unique alien cock to go along with your exotic beauty! Our heroine, Omega, finds that one of her crew mates is more than willing to have a close encounter of the sexy kind when she wraps her succulent lips around that hot throbbing blue dick! What comes next is an interspecies tryst that is worthy of a full documentary!"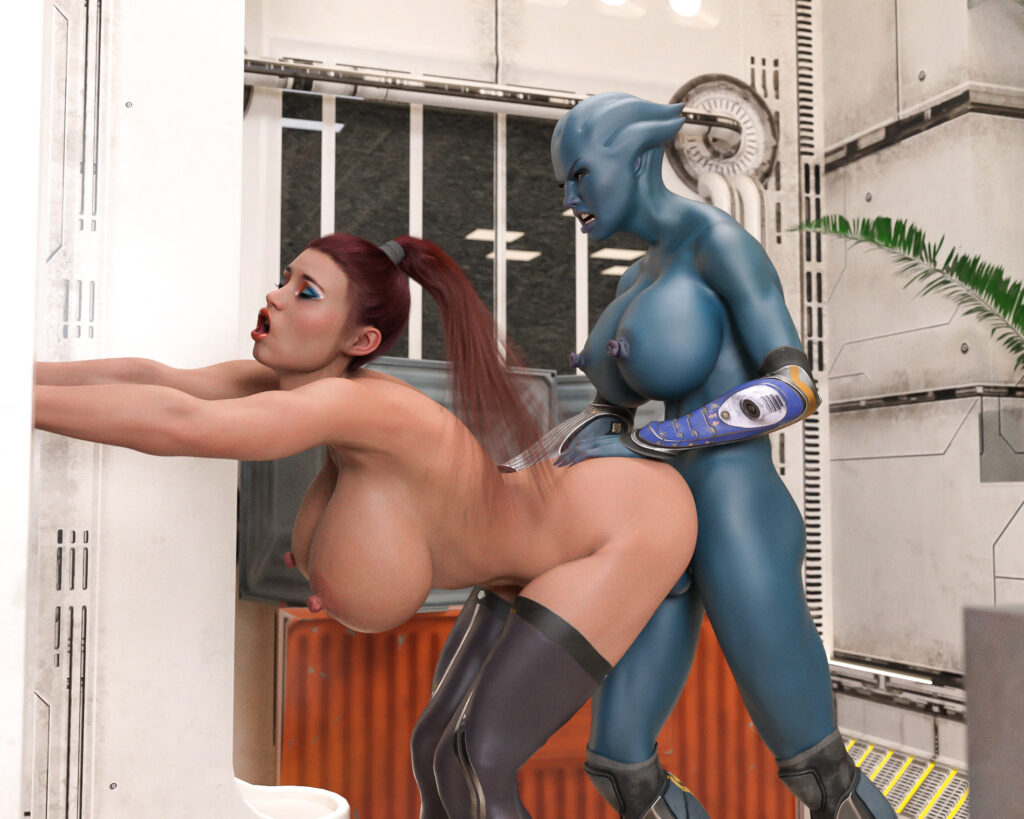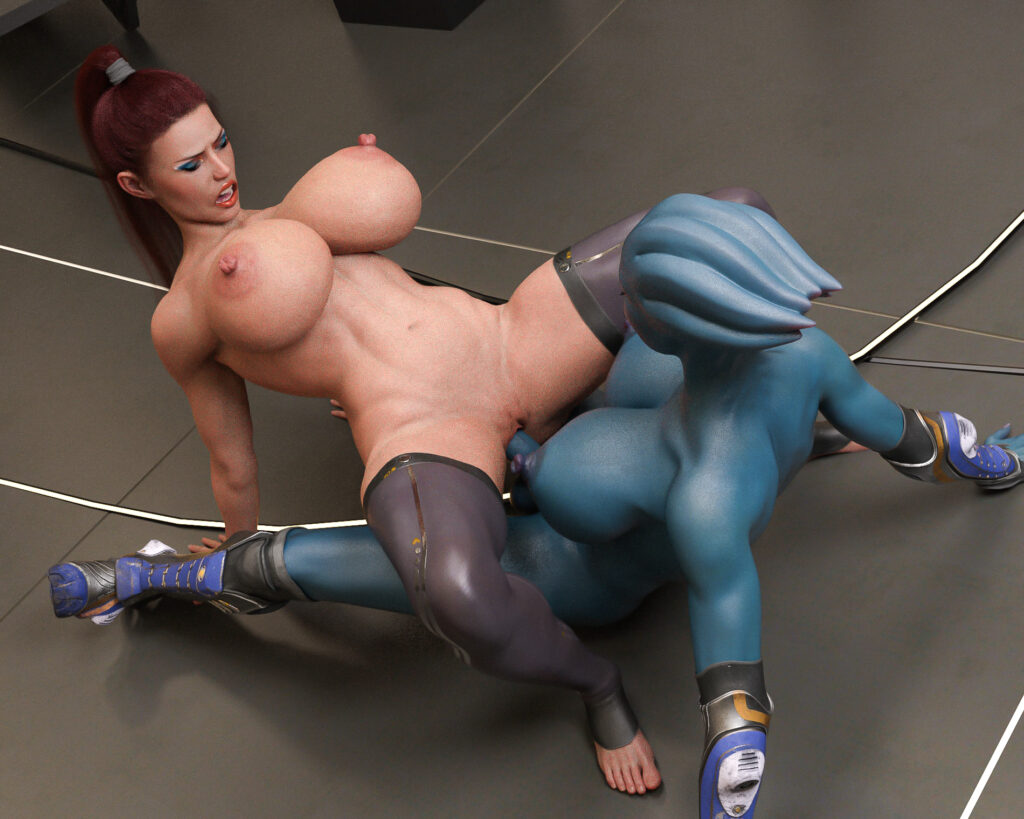 "Omega-Close Encounter" is a brand new mini set now available for purchase on the Redrobot3D store. This set contains 25 panels of pure futa on female action for your viewing pleasure. If you like your sexy blue skin aliens packing something a little extra for her friends, then this book will be right up your alley! Check it out for the amazing low price of $4.99 on my Gumroad link below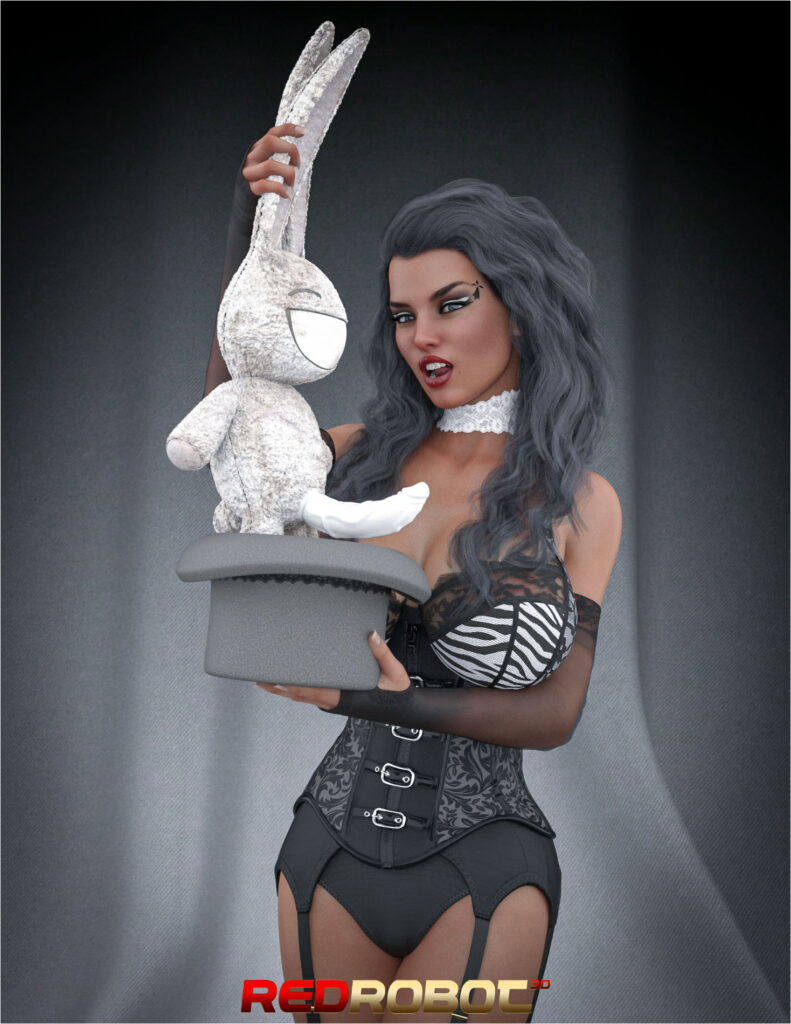 Overall Feburary has been a very busy month for me. I've had a ton of commissions come my way that have kept me busy. Rest assure that I'll have a bunch of new releases coming out for you all in March. I'm actually heading out of the country for a couple of days. After I get home I'll be posting an update on what's to come! Until then see you next time!