Greetings crew! I hope all things are finding you well. I had a bit of a health concern hit me the past couple of weeks but I'm feeling a lot better now. With that said, lets get started!
Some of you may notice that I have articles listed as "Patreon Only" on the site. These articles are exclusively for my patreon members. When you sign up for a $5.00 a month pledge you've given passwords to the new articles! It's a great way for me to keep uploading work as Patreon has had a crack down on adult material being hosted on their site. Since my site is hosted on a private server, I can put up whatever I like! That's great for you and great for me! If you're interested in becoming a member of my patreon please follow the link. We would love to have you!
In other news there was a recent update to my last mini set "The Devil's Plaything". I went back and added over a dozen new panels to the story making it a full title release! If you have already purchased the comic off the members site, all you have to do is re-download the comic for the updated version. Here are a few new previews for you! You can pick up the full comic over at the Redrobot3D store for the low price of $8.99!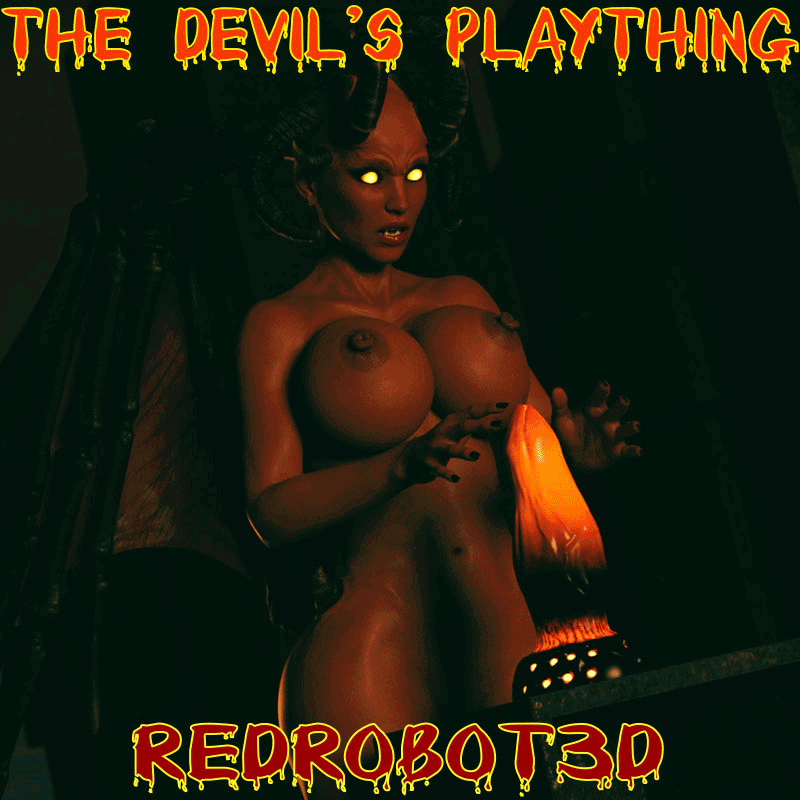 In other news the next part of "Interspecies Communication" is underway. It got delayed a bit due to other projects and commissions. But my plan is to finish it up next week. I'll have an update once it's ready to go.
That's it for today! I'll talk to you all soon.