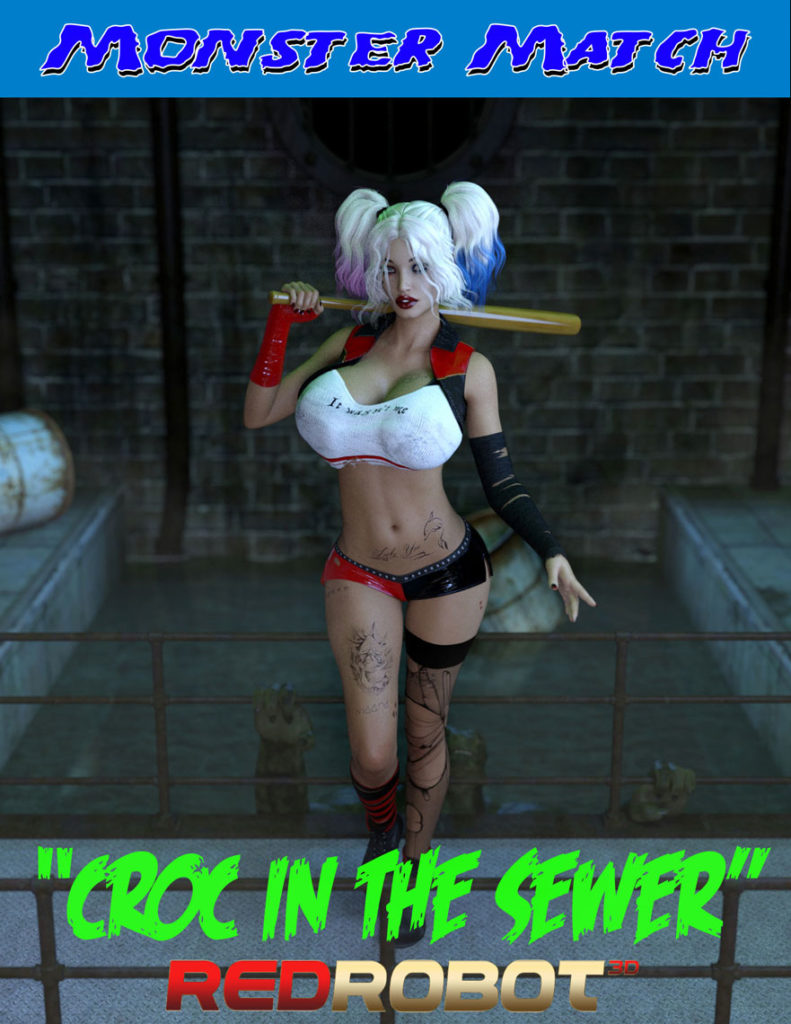 Redrobot3D is proud to present the next chapter in the "Monster Match" series!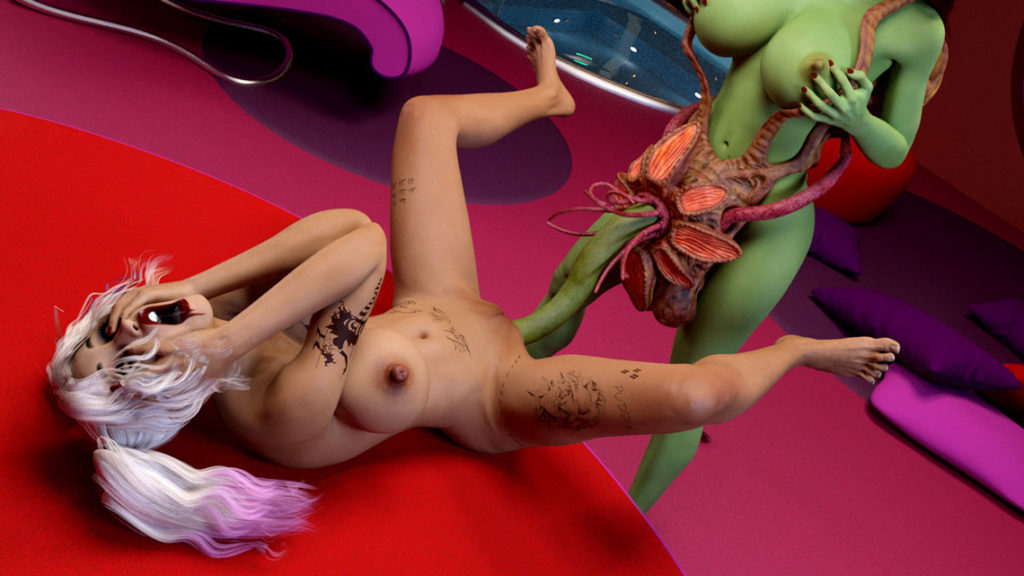 "Monster Match: Croc in the Sewer"
Harley's been going straight. Straight as in the straight and narrow, not straight as she doesn't like getting it on with her girlfriend Red from time to time. No this time Harley has turned a new leaf and decided to go the super hero route and save the day. However that doesn't keep her from remembering the good old days of romping underneath the sewers of the city looking for some fun.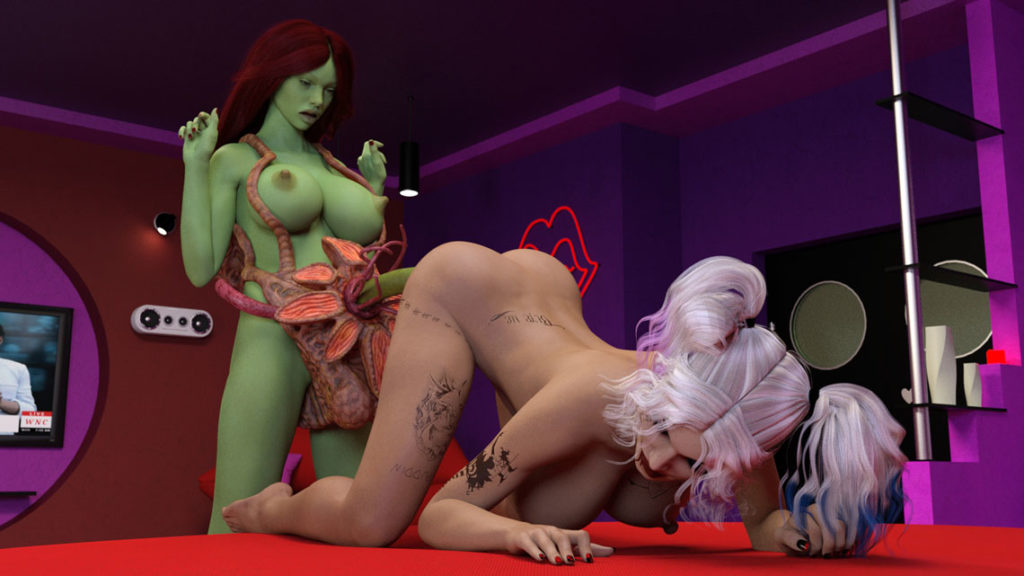 After some fun with her girlfriend Red, Harley recounts the time she was sent on a mission to recruit some muscle for her upcoming bank heist. Hearing rumors that the infamous Croc is swimming around the sewers of the city, Harley heads down to propose a team up.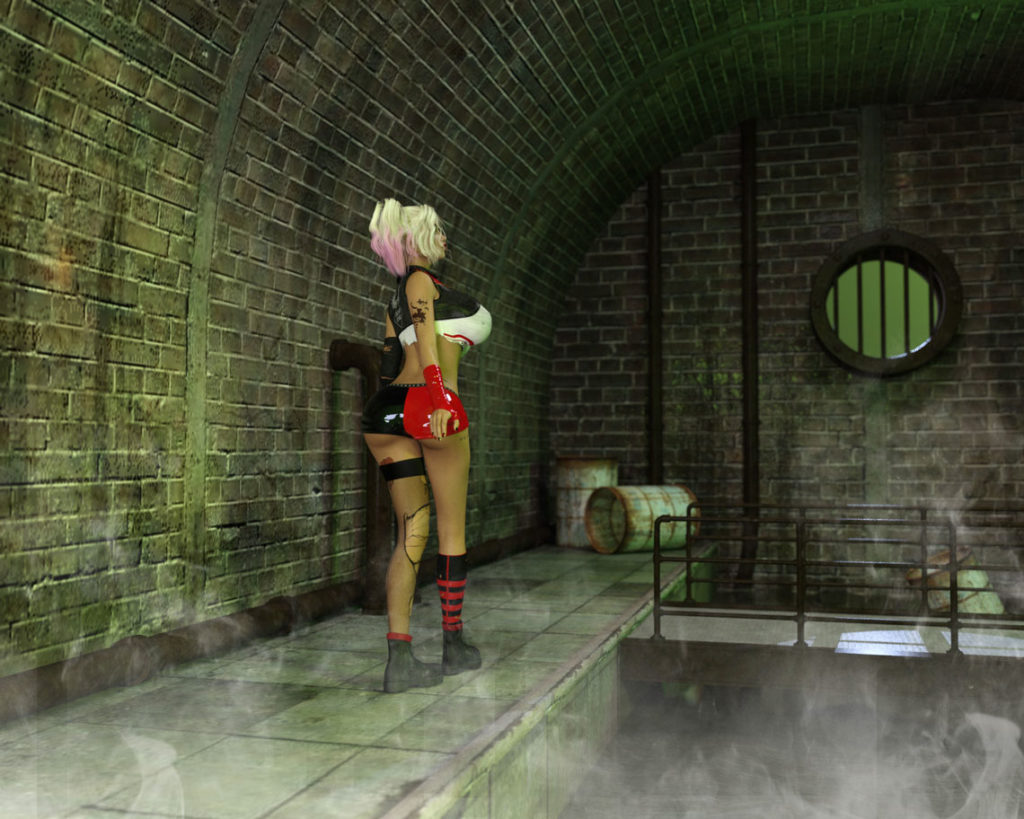 However the Croc will have none of it as the last time they worked together he was defeated by the masked vigilante that serves the city. He threatens Harley to leave him alone, but not taking no for an answer, Harley decides to offer him something else instead. Herself!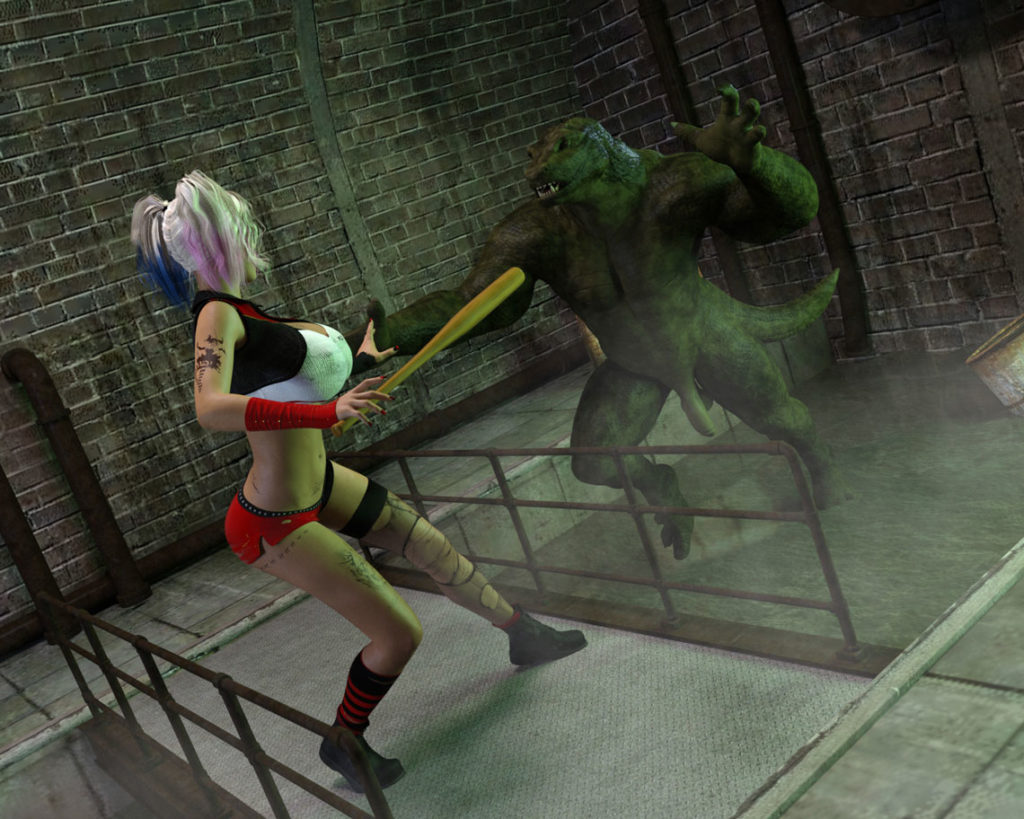 What happens next is the unlikeliness of team ups that could never be told in mainstream comics that's for sure!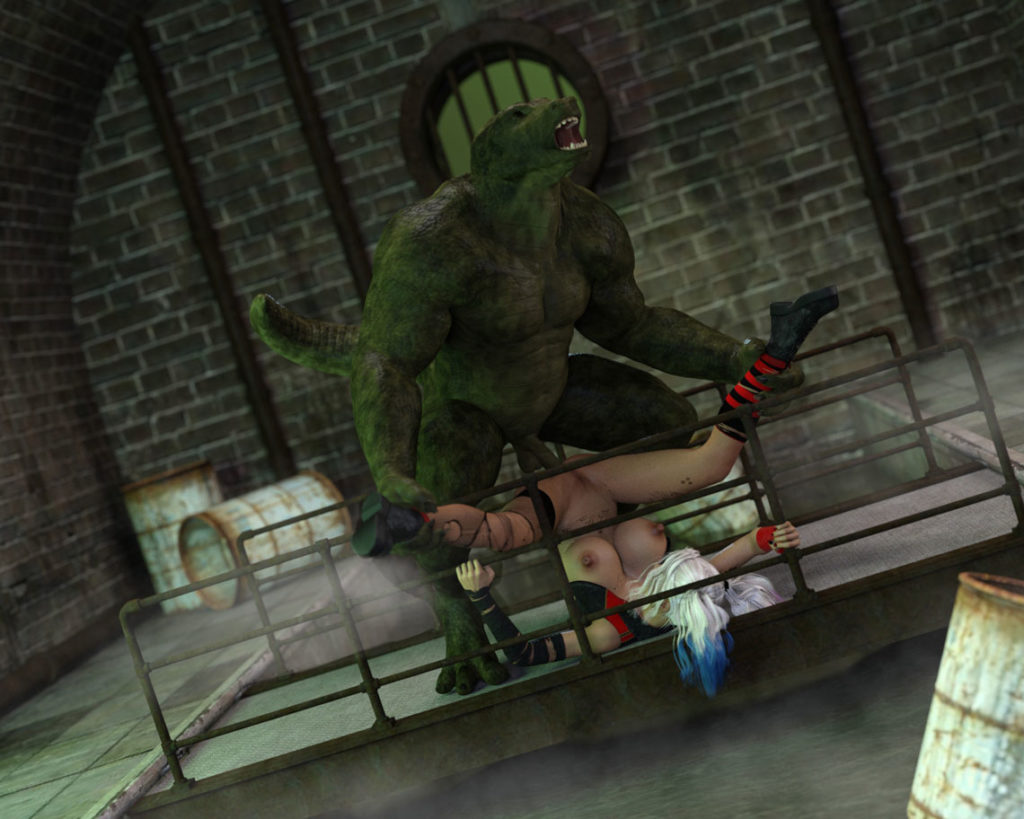 "Monster Match: Croc in the Sewer" is the next chapter in the ongoing "Monster Match" series by Redrobot3D. If you're a fan of comic book villains, sexy girls, and monster sex, then this comic is for you!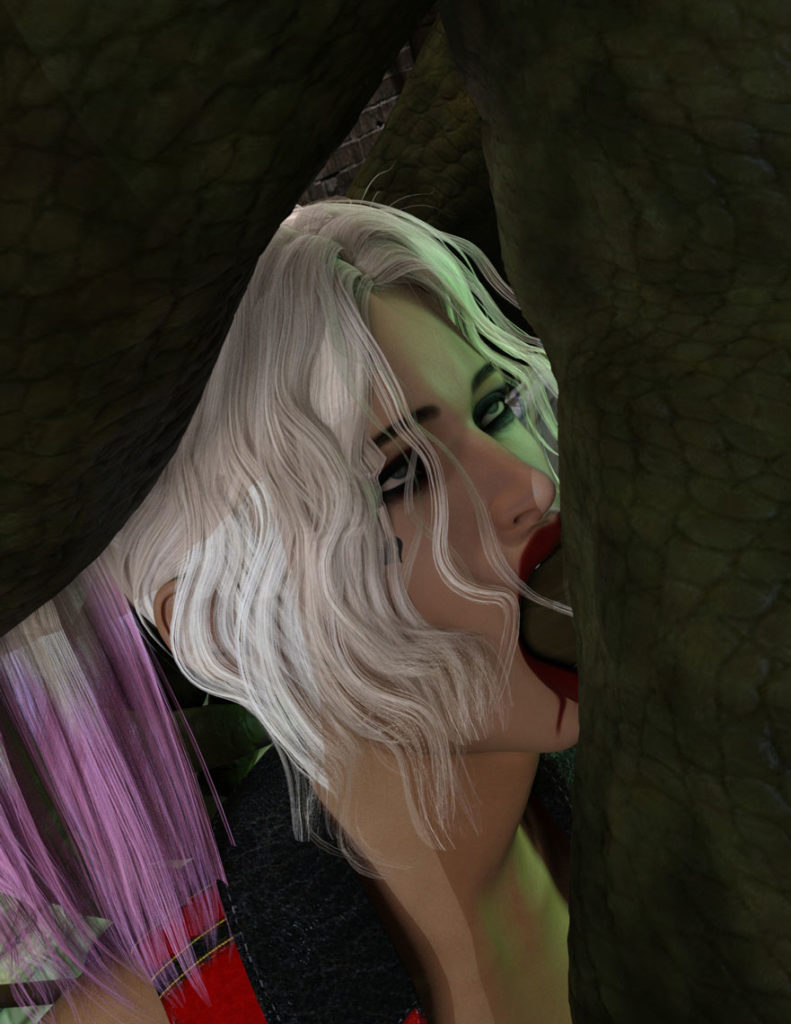 You can pick up this 73 panel comic for only $6.99 at here
Also at my new Gumroad store front
In other news I have to apologize for the lack of updates so far. I've been super busy with other projects and haven't had enough to really speak about so far this year. But I have a lot of interesting projects in the works and things will pick up again soon!