Hey everyone! I hope all things find you well. Things have been moving quite along here at Redrobot3D and my plate has been full of some great projects that I will be sharing with you all. In the meantime, here's what's been going on.
Con Report
I headed up to the Dallas Fan Expo this past weekend. First time I've been to a major circuit convention since '09.  I had a great time! It's fun being back in that environment after being away for so long.  I met some great people, glanced at some celebs, saw some amazing art being produced by great Marvel Artists, and got to flirt with a sexy ass cosplayer. Normally I'm not one to fall for a woman's beauty right off the bat, but when you got a perfect 10 smiling, rubbing all over you, and pushing her boobs into your chest it's hard not getting a little smitten! I guess my hormones went into overdrive cause I had a crush on her for the next few days afterwards. However that wore off as soon as I got back home. For the longest time I tried my hand at working for the big boys like Marvel and DC, however it was not to be. But as fortune would have it, I found another way to break into comics with 3D! There are several other big shows happening here in Texas the next few months that I'll be hitting up. Maybe next year I'll go as a working artist. If you'd like to see some traditional line art here, please let me know! Perhaps I'll start posting some.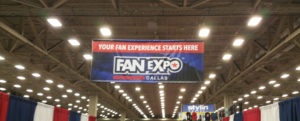 Warcraft Mini-Movie Review
I checked out the new Warcraft movie tonight at the premiere opening here in town. Needless to say if you're  a fan of the series than you'll love the movie. If you're a newbie to the whole Warcraft saga, some parts may go over your head a little, but there's enough to latch onto if you're willing to go in with an open mind. The CG is fantastic and the actors doing the motion capture give a great performance.  There is a bit of violence in the flick so keep that in mind if you're taking a youngin'!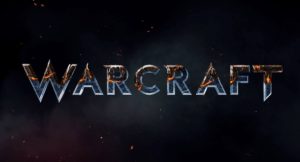 Commissions and Comics
I've gotten a lot of new commission projects coming in this past week. Almost 10 new images that will be going up in an exclusive commission gallery that will be for members only. A lot of different genres and ideas were given to me that will provide great viewing for all members.
In comics related news; Inter species Communication is about 70% done. I have 15 panels left to pose,render, and letter before it's final release. Expect that in the next week or two. The script for Helen Black 3 is complete and I will be begin it shortly. I've gotten quite a few messages regarding the next chapter so I know a lot of you are eager to read it! Helen Black has proven to be one of my most popular characters and we will be expanding her universe and story lines with my amazing co-writer Bella Sinns.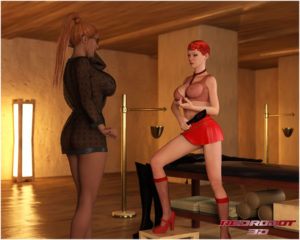 That's it for now! I'll have another update for you all by the end of next week!