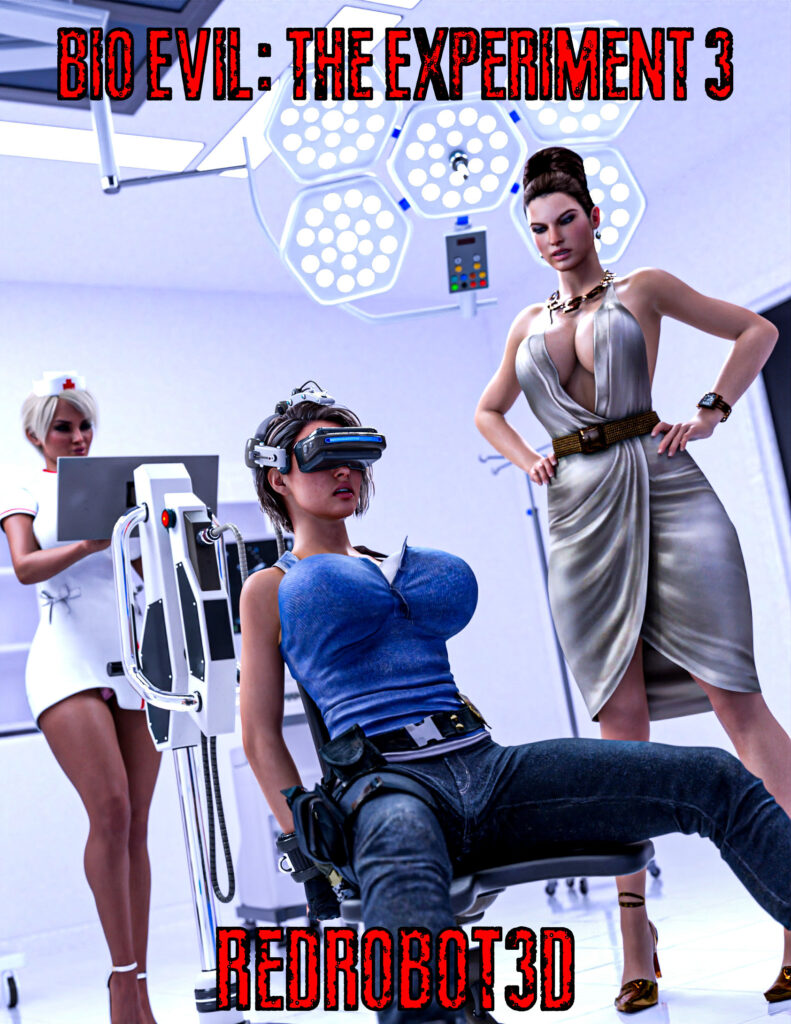 Fan favorite heroine, Jane St. Patrick , returns in the next exciting chapter of the "Experiment" story line!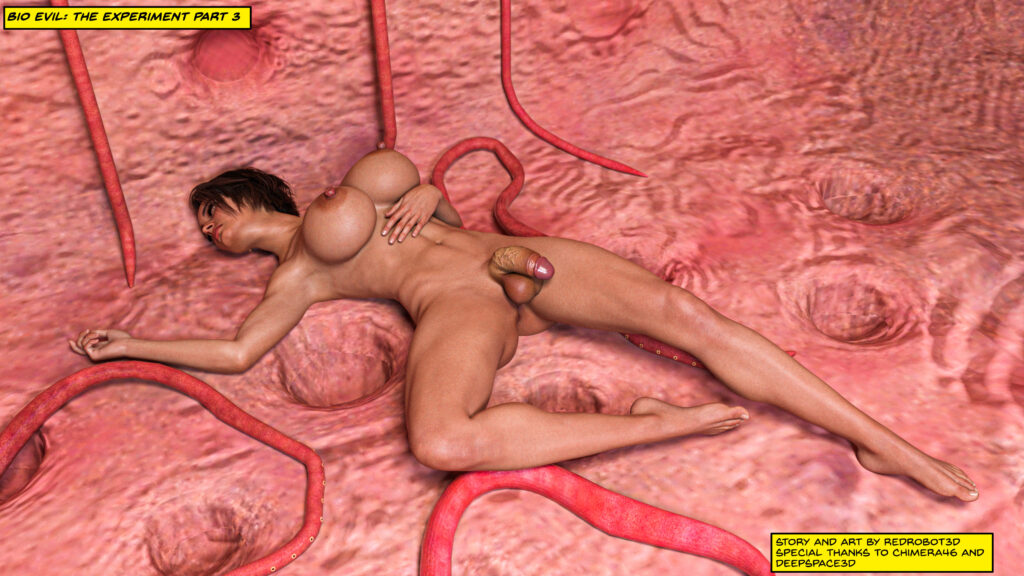 Things aren't looking good for Jane St. Patrick. First  having undergone unorthodox medical surgery at the hands of a mad scientist at Cumbrella.  She wakes up and is seduced by a naughty nurse in her cell, and  now finds herself alone and stripped naked in a strange creepy cavern crawling with tantalizing tenacious tentacles!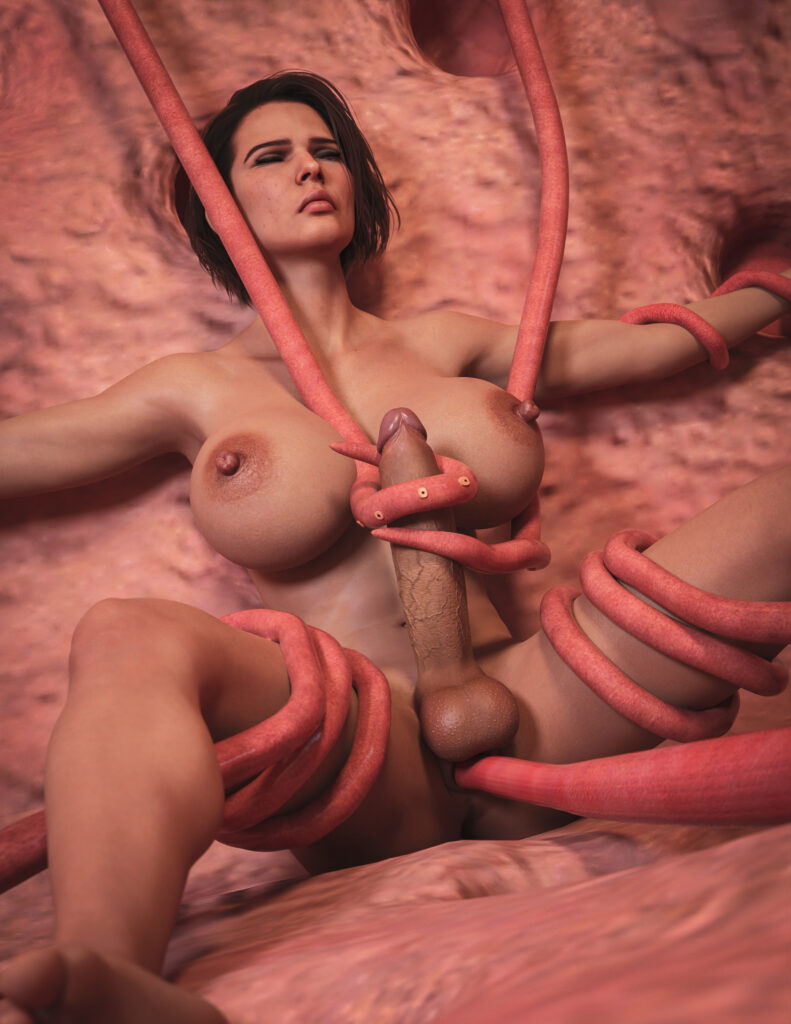 Jane tries to resist as much as she can, but these slithering sex starved serpentines will have none of it. They begin caressing her voluptuous body, fondling her massive breasts, and stroking her massive Futa cock! 
Little does Jane know that she is the subject to a series of sinister, stimulating, and sexual simulations!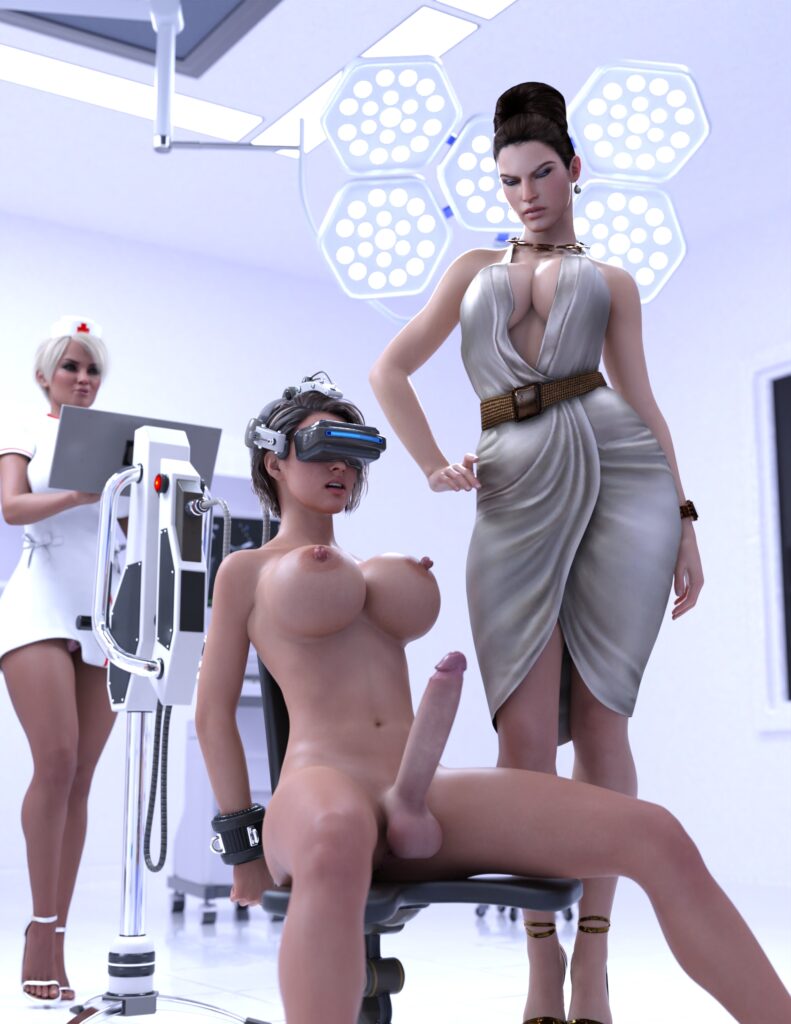 What does the head of Cumbrella have in store for our hapless helpless heroine? How far will they be able to push Jane until she breaks completely? Find out in the next installment of the best selling sci-fi horror erotica "Bio-Evil!"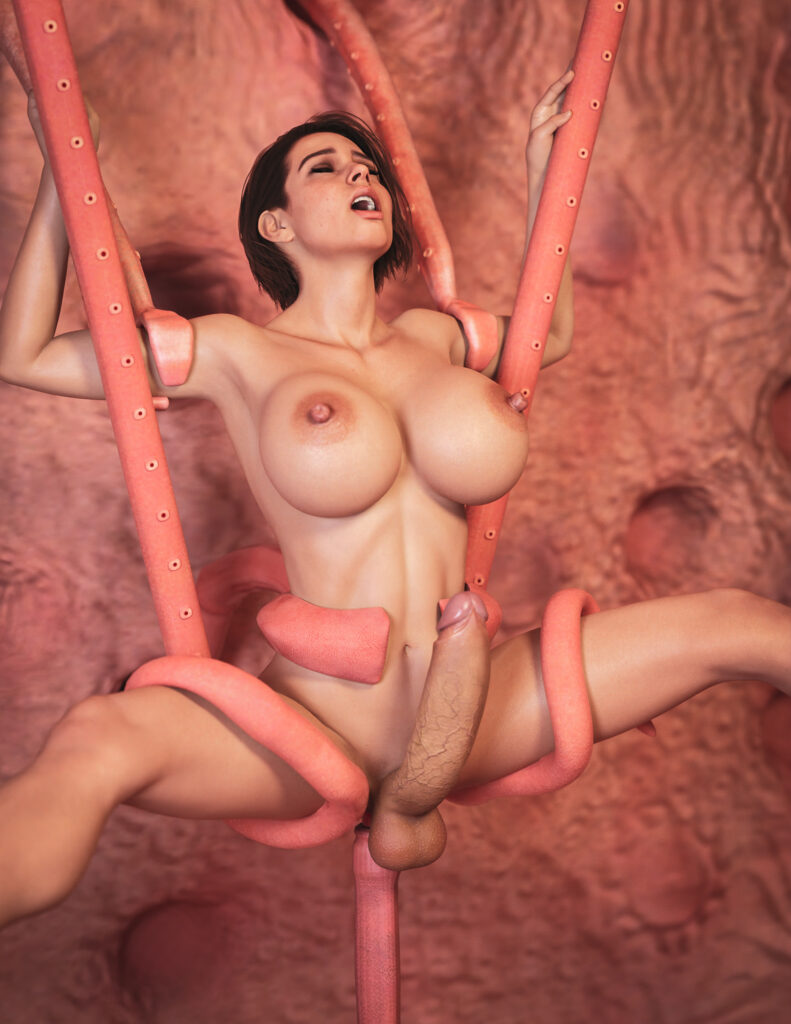 "Bio Evil:The Experiment Pt 3" is the next horror inspired chapter of the ongoing "The Experiment" side story. If you're a fan of tentacles and Futas then you're going to get a big kick out of this 61 page 3DX adventure.  You can pick up this comic over on my Gumroad for $9.99 here