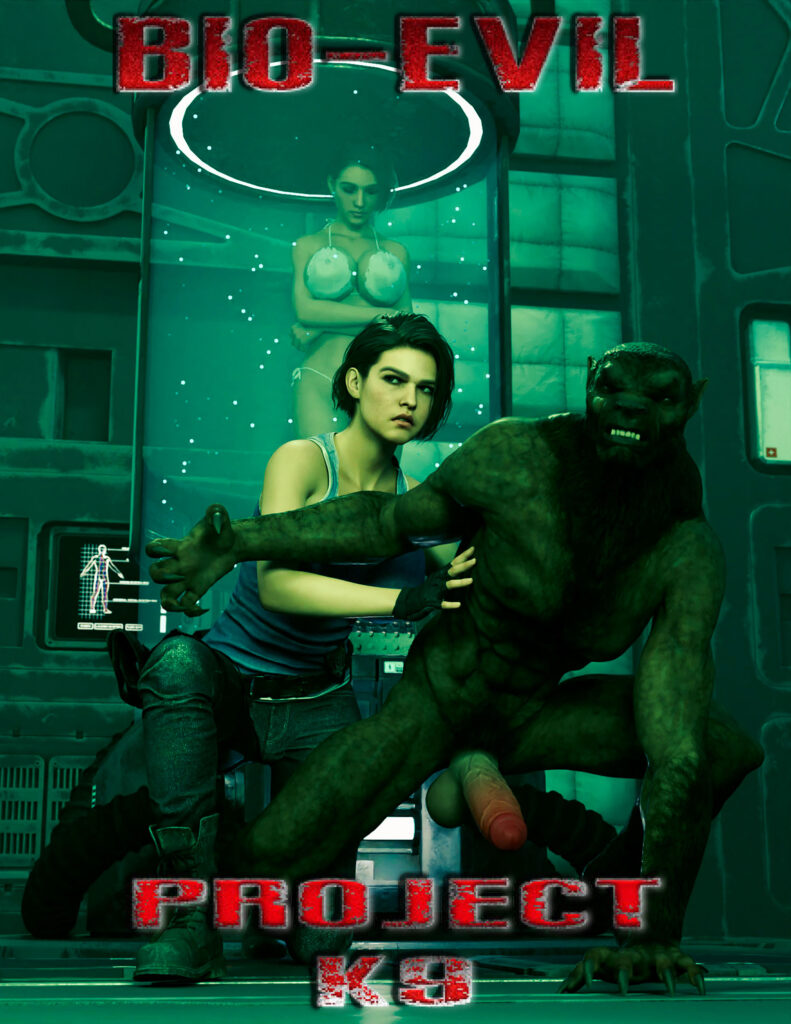 Hey crew! I'm back with a brand new title for all your monster sex lovers out there. We got "Bio-Evil Prject Werewolf Part 2" now available on the Redrobot3D Gumroad store. Lets take a look and see what's happening!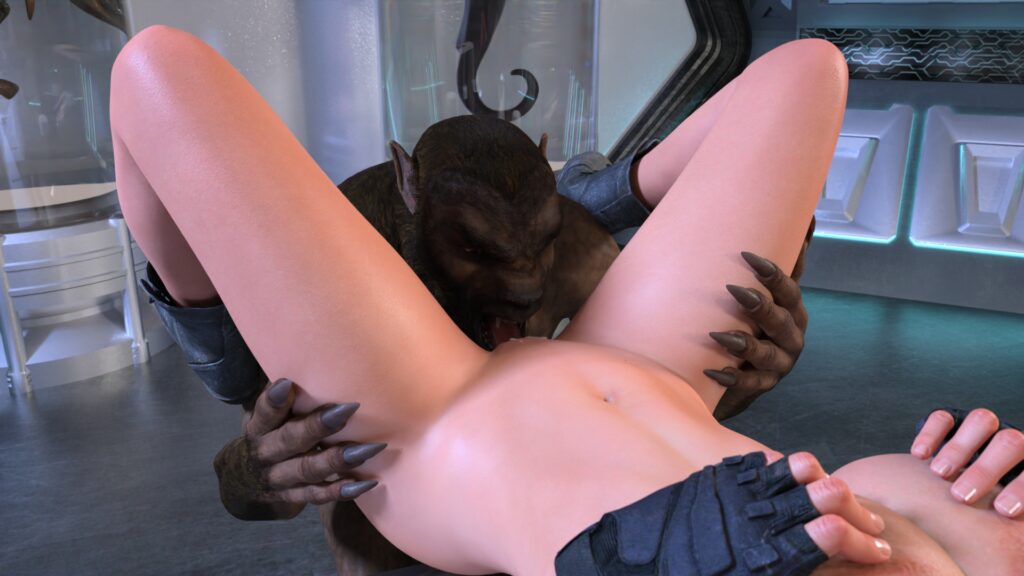 Redrobot3D proudly presents
Bio Evil: Project Werewolf Pt 2
Lusty and busty heroine Jane St.Patrick returns in the next erotic chapter of the best selling horror series "Bio-Evil"!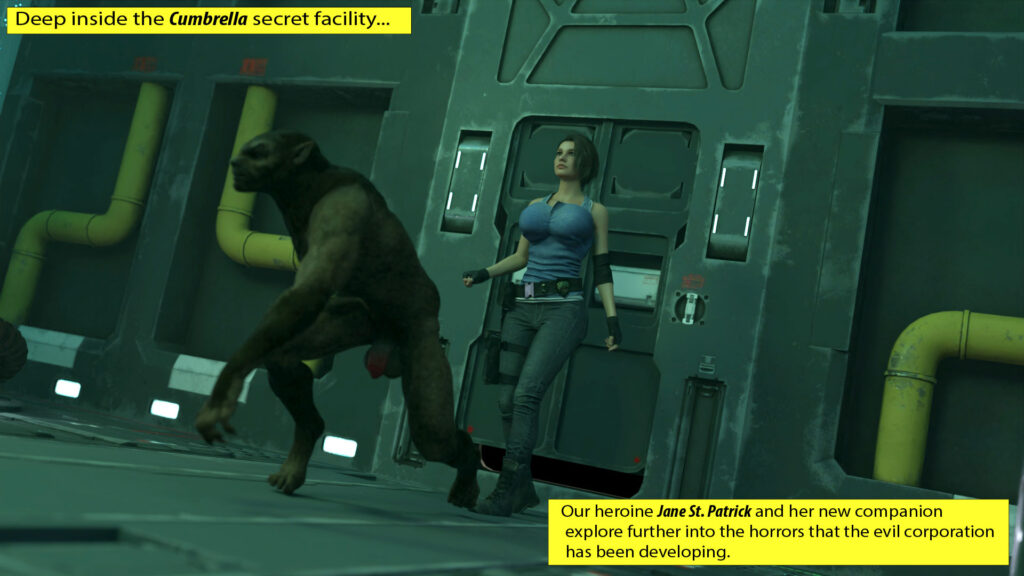 Freed from her prison cell with the help of her new companion, Jane St. Patrick heads deeper into the Cumbrella facility where she's being held. The two heroes finds themselves in a massive research and development center where the notorious corporation is engaging in unethical human cloning and biological experiments.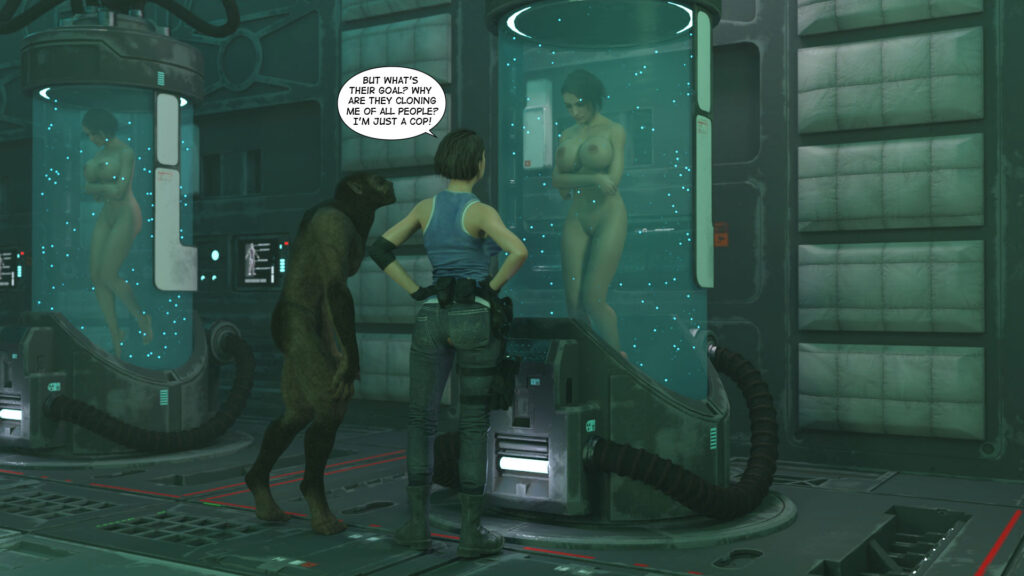 However, Jane can find no evidence of human activity. Where have all the scientists and researchers gone? What were they growing and what are their plans? What mysteries will reveal themselves in this laboratory of iniquity?!
Before Jane can solve this puzzle, she must deal with the constant attention of her two legged hairy friend. Unable to resist his advances like a sane woman, Jane gives in to his wanton desires and finds herself engaged with him in the same lab of horrors she's investigating.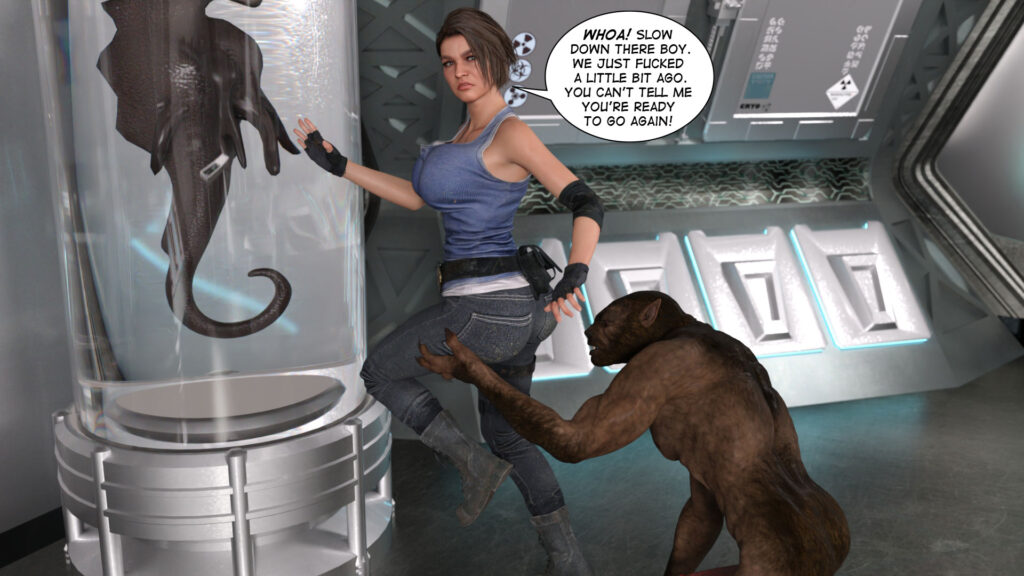 Something is happening to our heroine, a change inside of herself that she can't explain. She must find the answers to this mystery before she's unable to restrain her own sexual desires.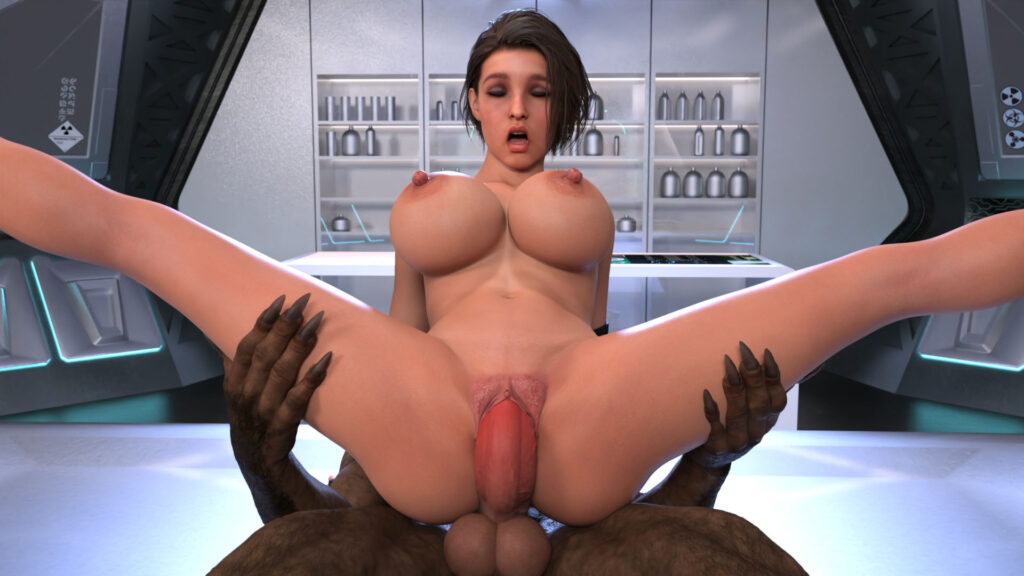 Bio-Evil Project Werewolf Part 2 is the next chapter in the on going sci-fi erotica hrror series from Redrobot3D. If you like beautiful women and their monstrous lovers, then this title will be for you.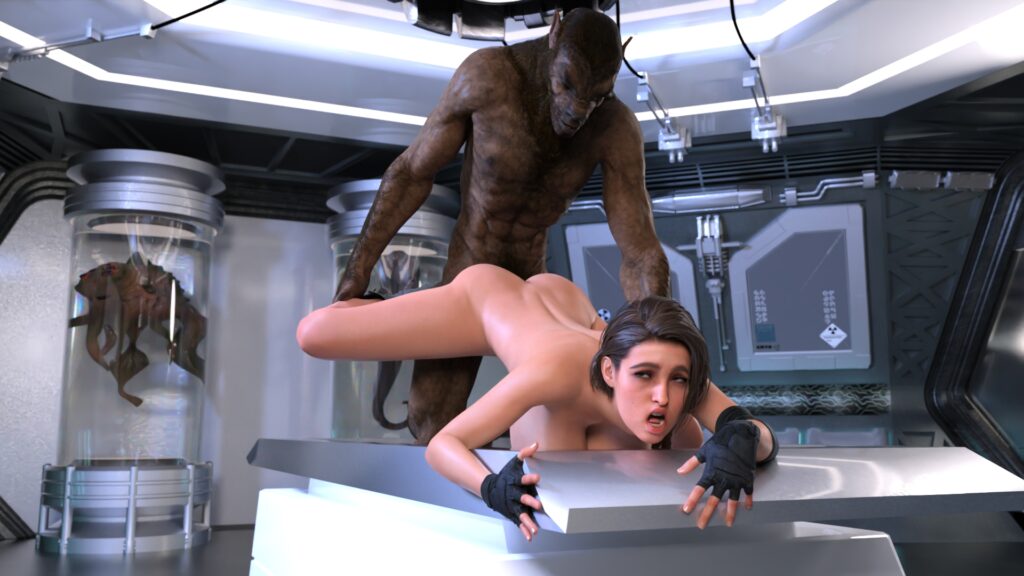 Also for this issue I went back in and redid a lot of the lighting aspect ratios, and corrections on the main female model.
To pick up this exciting and erotic issue for only $9.99 head over to my gumroad store here: