What's up everyone? I wanted to give a quick update on what is going on here at Redrobot3D.
Coming up in the next couple of days we have a brand new 3DX comic being released.
"The Insatiable She-Rage"  is a sexy take on a popular super heroine.  With an original story by my stunning co-writer Bella Sinns, "She-Rage" will be a 58 page non-stop sexually fueled thrill ride for the ages! Subs will get access to the comic for free as part of their membership and it will be available on the store for $11.00 soon after.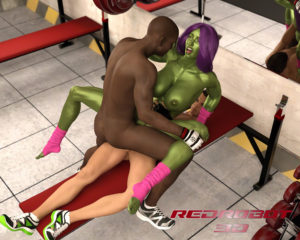 Next up we have a new interview coming to the Redrobot3D artist collective. This week we interview our first content creator, Anagord! She's an amazing artist that has really started to shine over on Renderosity. We are very proud that she will be stopping to give us a look into her creative process! Here is one of her models that I recently used in a promo image.