Greetings crew! We're back with some news and updates at what's going on here at Redrobot3D. We got some new comic releases so lets get started!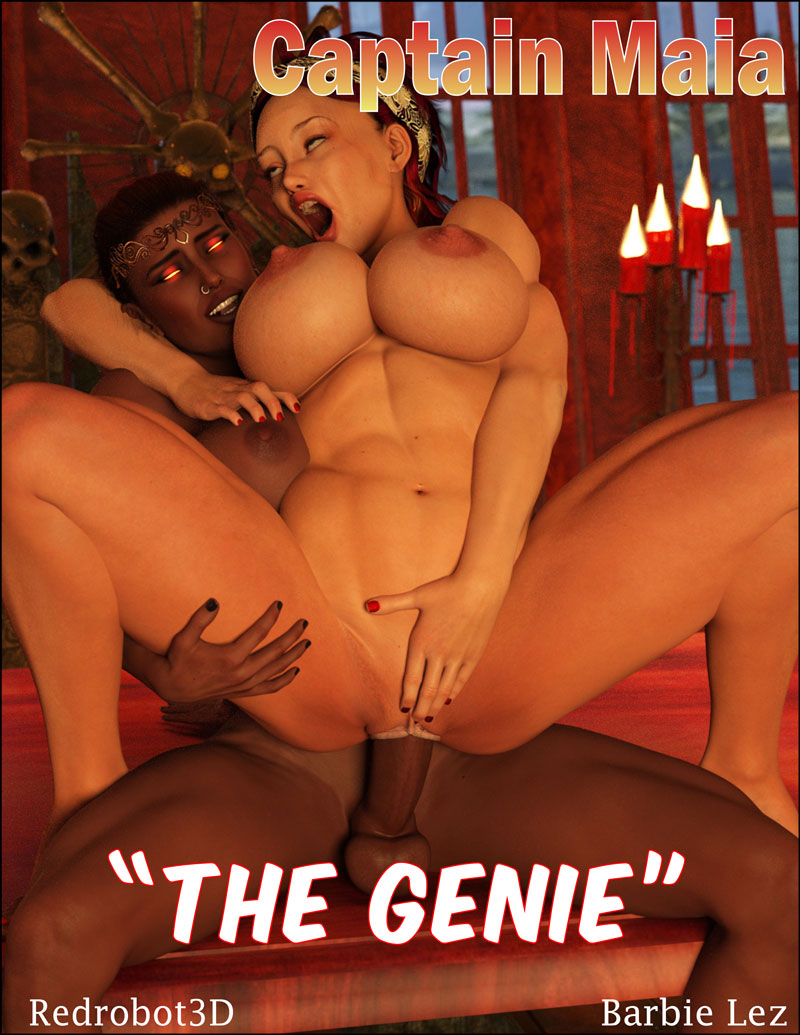 Redrobot3D and Barbie Lez Proudly Presents
"The Adventures of Captain Maia: The Genie"
Captain Maia, the world renowned pirate queen, stumbles across what she believes to be her next big score. Following clues she discovers a gold lamp hidden inside a long lost catacomb. Thinking that she's hit pay day, Maia retreats back to her cabin to learn more about her new prize.
Finding nothing out of the ordinary about the lamp, she rubs one side of it, releasing a long slumbering Genie! This Genie however isn't one to grant wishes as she mesmerizes Maia with her captivating beauty. Maia is unable to resist the commands her the Genie as she is ordered to give the Genie its first blow job in hundreds of years!
Maia soon finds herself wanting nothing more than to be the sexual plaything of this all power entity. Will she be able to resist the Genie? Or will she be forever trapped in its world of lust and sex? Find out in "The Adventures of Captain Maia: The Genie"!
"The Adventures of Captain Maia: The Genie" is the next amazing adventure featuring the pirate queen Captain Maia. Featuring graphic and hot Futanari sex, this title is one that you will instantly want to add to your library of amazing 3DX content. With art by Redrobot3d, story by Barbie Lez, and characters based on the original work of Teri Minx.
This 55 panel  comic is available now on the Redrobot3D store for $9.99 or as part of the $15.00 and up pledge on Patreon
August was a pretty busy month in terms of commissions. If you are interested in getting some original pieces done please feel free to send me an email at [email protected] Here are some examples of work that I finished for clients last month!
Patreon
As the main membership side of Redrobot3D is going to be closing down, I would like to direct you all to my patreon page. There you can contribute any amount you see fit to help support the site, artist, and team working to keep Redrobot3D up and afloat. Your donations are always treated with the highest of respect and I aim to provide only the best in 3DX, comics, and pin ups. Please check it out here https://www.patreon.com/Redrobot3D
---
In the coming weeks I'll have some exciting news about a new app being developed to make your comic reading a lot more interactive. I'm very excited about it and I'm sure you all are going to love it! See you soon.